Released: 21st July 1997
Writers: Denniz PoP / Max Martin
Peak position: #3
Chart run: 3-4-5-6-8-14-18-27-30-38-54
Billboard Hot 100 chart run: 24-11-8-4-4-5-5-6-6-6-5-8-10-10-11-17-21-29-34-36-45-50
---
Everybody (Backstreet's Back) is – without a doubt – one of the most influential singles of the '90s. For the Backstreet Boys, it was an all-important comeback to launch their second album. But for pop music, it was a cultural reset that would help shape the remainder of the decade.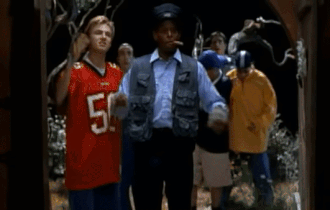 It's a common misconception, but Everybody (Backstreet's Back) is not a Halloween song. It has – of course – become synonymous with Halloween, but it was released in the middle of the summer, even if it now feels utterly ill-fitting for this time of the year. The track emerged as the lead single for the Backstreet Boys' second international album; after a few false starts, their debut had yielded four top ten hits and positioned the group as a credible chart force. What they needed, then, was something that could usher in a new era and stamp their trademark firmly on the charts. Everybody (Backstreet's Back) was all that, and much more besides. But what made it special – and what it deserves kudos for – is the sheer amount of effort that went into creating an event single primarily for an international audience. Region-exclusive releases are not uncommon, but more often than not they look and feel like an after-thought. There was never any risk of that here.
The track epitomises the first wave of Max Martin and Cheiron Studios' material that flooded the charts in the late-'90s. It's epic in every way, not least the running time, which – depending on the version of the extended mix you're listening to – runs up to six minutes long. The scale and scope of Everybody (Backstreet's Back) was quite unlike anything that had become the norm for bubblegum pop. It's hyper-aggressive, with a growling bassline and thumping beats that create a towering ambience; listening to the song is akin to stepping inside it, such is the breadth and depth of the production. Even the Backstreet Boys – ever the consummate performers – bring an edgy sneer to their performance.
The track is brilliantly composed as a party anthem; the extended synth lines that pitch-change up and down bookmark what is about to happen so that anyone – regardless of age or sobriety – can follow the trajectory of the song with minimal effort. The verses are succinctly scripted, which is fine because there's a minimal story to tell here. Indeed, the title Everybody (Backstreet's Back) and chorus – which consists of little more than six words – effectively conveys all that the group needed the audience to know; everything else helps to reinforce the message. And so, it pulls out some reliable crowd-pleasers: "Now throw your hands up in the air, wave them round like you just don't care" with good effect.
But the track does not merely tread by on (someone else's) past glories; it very much puts its own – very '90s – slant on proceedings with the now-iconic pre-chorus: "Am I original? (Ye-e-e-ah) Am I the only one? (Ye-e-e-ah) Am I sexual? (Ye-e-e-ah) Am I everything you need, you better rock your body now". The concept of sexuality within pop music was often alluded to but rarely acknowledged in such an openly carnal manner. It's felt as cheeky as it did naughty; like the song was doing something that it shouldn't be. It's a moment that captures the sexually-aware-but-not-sexually active stage of adolescence that many of the Backstreet Boys' fans were passing through at that exact point, and is a perfect example of how an act can grow up alongside their fanbase.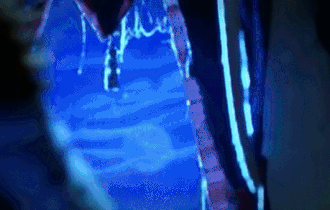 So big is Everybody (Backstreet's Back) that it literally has verses to spare. Nick Carter's: "So everybody everywhere, don't be afraid, don't have no fear…" is frequently omitted from most mixes of the song, which is faintly ironic because it's arguably the one that laid the template for future Max Martin compositions. The production strips right back, leaving just an ominous synth backing track and some whimsical twinkling melodies, before exploding back into the final choruses. Considering this would soon become a hallmark of Cheiron's brand, it's surprising that even at this late stage, it was still considered to be the most expendable part of the song.
Everybody (Backstreet's Back) is a great pop song in its own right, but the music video is an essential part of the package and the moment that the single took on a life of its own. Directed by Joseph Kahn, it's ostensibly inspired by Michael Jackson's Thriller in as much as there's a thematic similarity of the Backstreet Boys transforming into monsters. But this is more than a homage; the video has its own identity and builds a real sense of the personalities within the group as they spend the night in a haunted house. It's a mini-movie in every sense, but not least the costumes; forget any notion of this being done on a shoestring budget because so much care and effort went into making the group's transformations look as realistic as '90s technology would allow.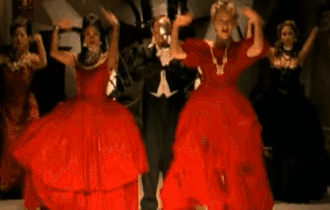 Yet, Jive Records didn't approve of the video concept – or the amount of money it would cost – leaving the Backstreet Boys themselves to fund it. This wasn't the only time that record label logic failed Everybody (Backstreet's Back), but in this case, there was perhaps some basis to Jive's concerns. At this point, the group has just one top ten hit under their belt in America, so it was a considerable investment in a single that wasn't even intended to be released there. And under the wrong direction, the visuals could so easily have turned a pivotal single into one that was irreversibly naff and pastiche, particularly when the intention was not for it to become a staple of Halloween parties forevermore. In essence, there was a lot more that could have gone wrong, than right. But there's a reason why Joseph Kahn is still a go-to director for pop acts today, and this video established his presence in the genre.
The synergy between the music and the visuals is so strong that it's incredibly difficult – if not impossible – to consume the track without mentally playing the video in your mind. But this is much more than just two excellent mediums paired together; Everybody (Backstreet's Back) lives and breathes through the aesthetic. And this was a groundbreaking move; long-form videos in mainstream pop music are more common now; indeed, six minutes is relatively modest by most standards. But back in the '90s, this sort of thing was reserved exclusively for 'credible' acts. It was unheard of for a boyband to feature in something of this magnitude. But the Backstreet Boys had the vision, the commitment and – crucially – the sizeable fanbase to pull it off. Along with Joseph Kahn, they defied expectation, reset the narrative, and opened the floodgates for bubblegum pop to become a central fixture of MTV for years to come.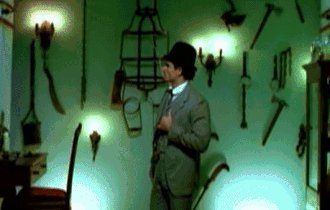 Needless to say, Everybody (Backstreet's Back) sprung the Backstreet Boys a colossal comeback hit. In the UK, the track peaked at #3 and fairly quickly became a signature hit for the group. Interestingly, however, it wasn't their highest peaking single at that point as Quit Playing Games (With My Heart) had reached #2 earlier that year. Similarly, it was outsold by As Long As You Love Me, which was released as the follow-up a few months later. The legacy of Everybody (Backstreet's Back) instead extends far beyond the initial commercial performance. Thanks to the combination of a new and emerging sound that was not yet commonplace within the charts, and the brilliantly realised music video, the track took on a new life as a modern Halloween standard, a position it has retained to this day. Its enduring popularity in this guise has seen it continue to rack up seasonal downloads and streams, meaning it's all but guaranteed to become the Backstreet Boys' biggest selling and most prolific hit, if it isn't already.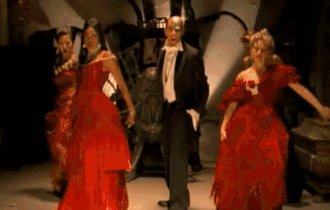 Given the song's prominence to the group – and how indelibly it's woven into the fabric of popular culture – it's difficult to imagine a scenario where Everybody (Backstreet's Back) was not immediately recognised as an obvious hit and a priority single everywhere, but that's precisely what happened in America. The Backstreet Boys' self-titled (proper) debut album was never released there. Hence, as they prepared to release the follow-up internationally, a hybrid of the two was conceived to act as a makeshift debut in the States. The issue with this song came down to a case of record label logic: how could the Backstreet Boys be 'back' if they'd never gone anywhere? It was deemed that in the context of a first album, Everybody (Backstreet's Back) didn't make sense, and it thus was omitted from the tracklist.
But logic has rarely mattered in pop music and this certainly was not the time to start. Such an epic track could not be kept down and eventually made its way over to America as a single regardless. It peaked at #4 on the Billboard Hot 100 and the album – having already sold well over a million copies – was subsequently reissued to include it. Not that there was ever really any credible reason to omit it in the first place.
Much less the start of a golden era for the Backstreet Boys, Everybody (Backstreet's Back) was a continuation of a string of consecutive top ten singles that would continue for another four years. But this is the moment that elevated the group – and Max Martin – to a new level of fame. And little did we know that it was only the beginning…
---