Released: 29th September 1997
Writers: Max Martin
Peak position: #3
Chart run: 3-4-6-8-7-11-12-16-17-25-25-23-21-25-36-41-56-60-72
---
Such was the quantity and quality of new bubblegum pop releases in the late '90s, that there was an influx of songs which could reasonably lay claim to being era-defining hits. Some are indisputable, and others are personal taste. As Long As You Love Me probably falls into the latter category; it's not inescapably woven into the fabric of popular culture. But it is, nonetheless, about as perfect an example of Cheiron's masterful execution of '90s pop music as one could hope to hear in three and a half minutes.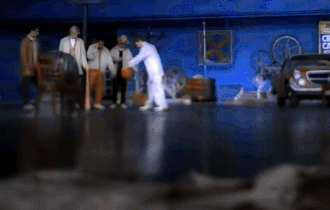 By 1997, the Backstreet Boys had finally cracked the top ten in America with Quit Playing Games (With My Heart). Meanwhile, in the UK, they'd established themselves as a consistent chart force after a few false starts in the preceding years. Indeed, by the time As Long As You Love Me was released here, the group had already scored three top-five hits that year alone. Notably, this single followed on the heels of Everybody (Backstreet's Back), and in many ways, it was the perfect antidote. This is very much the archetypal wholesome mid-tempo of the late '90s; 'nice' isn't generally considered a desirable descriptor for pop music, but that's precisely what As Long As You Love Me is. It's a throwback to the gentler side of the halcyon late '90s, where boybands would croon sincerely about 'feelings'.  
Arguably the essential element – besides the Backstreet Boys themselves – is the twinkling instrumental guitar hook that opens the track. It's easily as distinctive as any of the vocal hooks contained within As Long As You Love Me; there's a pure, almost celestial quality to it. It's utterly dreamy, and the moment it reappears for a brief interlude after the second chorus fills the track with a nostalgic '90s haze. Despite its prominence in the song, there is an early mix of the track where the intro chords are much less defined. That version was unintentionally included on the parent album (a rare oversight for Jive Records), and while not vastly inferior, it certainly sounds a little unmixed by comparison.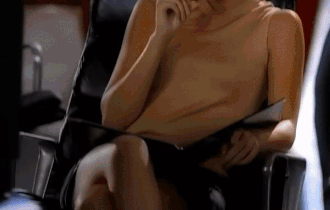 As Long As You Love Me may sound a little softer compared to the usual thrashing production associated with Cheiron, but it has no less of a bite in terms of melodies and hooks. Stylistically there are similarities to Quit Playing Games (With My Heart); indeed, it's little surprise that the two songs are usually paired together during the Backstreet Boys' live gigs. But As Long As You Love Me is just that little bit more polished and refined; it's an incredibly well-thought-out track. Take, for example, the way the beat momentarily drops to just the tap of a snare drum during the segue from verse into chorus. It's those little touches that show Max Martin's experience as a musician, not just a songwriter and producer. Indeed, As Long As You Love Me manages to achieve an effective sense of ebb and flow while eschewing many of the usual pop music quirks that became more prominent as Cheiron evolved.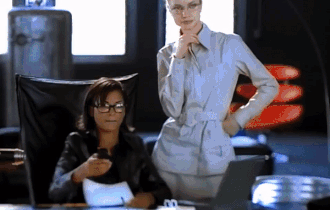 This is yet another example of Max Martin's ability to compose a song that sounds distinctly '90s and yet has a timeless, nursery rhyme-like simplicity to it. And then there's the Backstreet Boys themselves; their contribution is far more than merely reciting the material that's been handed to them. As Long As You Love Me places a little more emphasis than usual on Nick and Brian as the lead vocalists, certainly during the verses in any case. The highlight of this combination is undoubtedly the middle-eight and Brian's: "As long as you love me baby…" followed by Nick's falsetto over the shimmering chords as they run into the finale. The pay-off is that when the group do come together on the choruses, there's a palpable depth to their collective vocals, which lifts the song and warmly envelops the melody. The last minute or so is a brilliantly layered finale, where the chorus peels away, and the group start jamming with the core elements, while also throwing in some killer ad-libs ("Yeah-EH-EH").  
What amplifies As Long As You Love Me's credentials as an era-defining song is the distinctive music video. Everything about it has that unmistakable warm glow of the late '90s with its crisp, vivid blue colour scheme. It's a testament to how powerful a simple concept can be when executed well. In essence, it's a video within a video, as the Backstreet Boys perform the song to a group of women who are conducting a screen test by using a remote control to flick through various scenarios. Many of the set pieces have the group acting goofily while kitted out in fancy dress; they portray an endearing sense of what the Backstreet Boys are like and sell their individual personalities behind the polished end product.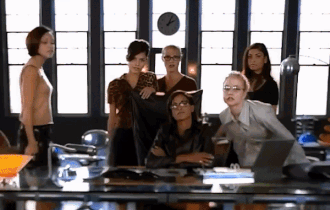 And there are plenty of special effects thrown in; the chair choreography includes some impressively slick editing to create shots of the group transitioning into one another during a solo dance sequence. There's even a bit of Black Or White-esque face morphing included. The twist in the video comes when the Backstreet Boys pick up the remote control and swap places with the women (who get the better end of the deal in terms of the relatively sensible outfits worn for their screen test). Nigel Dick's music video direction was a huge part of the Cheiron pop package, and his work on As Long As You Love Me is a perfect example of why it worked so well. Ostensibly designed for the MTV generation, flicking through an increasing number of TV channels, the song was immediately recognisable from its aesthetic alone.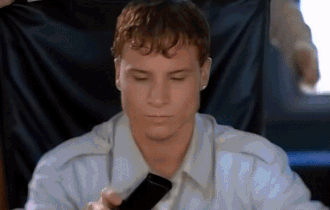 In the UK, As Long As You Love Me was a bit of a dark horse in terms of chart success. The track sold 430,000 copies in 1997, making it the 25th biggest-selling single of the year. However, it continued to sell throughout Christmas and into 1998, eventually amassing a total of more than 500,000 copies. Prior to the inclusion of downloads and streaming sales, As Long As You Love Me was the Backstreet Boys' highest seller in the UK, ahead of both I Want It That Way and Everybody (Backstreet's Back).
In America, the song was also a huge hit, but Jive Records opted not to release it commercially in order to drive album sales (a strategy they frequently employed). Thus, As Long As You Love Me was unable to chart on the Billboard Hot 100. It was a significant airplay hit, though, finding a significant audience across several key demographics, including adult contemporary, mainstream and even rhythmic(!). Needless to say, As Long As You Love Me was pivotal in the success of the Backstreet Boys' debut album in America and remains an essential single in their back catalogue.
It's a song that typifies the bubblegum pop era and deserves recognition as one of the jewels in the Cheiron crown. This song is the Swedish studio in its purest sense, away from the thumping production and squelchy synths. As Long As You Love Me exposes – and basks within – the harmonious melodies, killer hooks and sunny innocence that soundtracked the late '90s.
---