Released: 5th May 2003
Writers: Margaret Irimia / The Cheeky Boyz
Peak position: #3
Chart run: 3-7-11-17-25-33-45-62-66-72
---
In the early '00s, there emerged a new superpower in songwriting. Margaret Irimia had already penned one massive hit for her daughters The Cheeky Girls. But she was no one-trick pony, and now it was time for a follow-up.
The Cheeky Girls – twin sisters Gabriela and Monica Imrie – had shot to fame on ITV's Popstars: The Rivals. Despite exiting the competition long before the finals, record labels were eager to snap the duo up thanks to their memorable audition with Cheeky Song (Touch My Bum). Even with such high-profile exposure, few would have foreseen the track peaking at #2 for four non-consecutive weeks. And at this point, The Cheeky Girls could quite easily have pocketed their earnings and exited the music industry as one-hit wonders. But where's the fun in that? It took a few months, but Margaret Irimia was soon once again putting pen to paper and crafting a follow-up track for her daughters.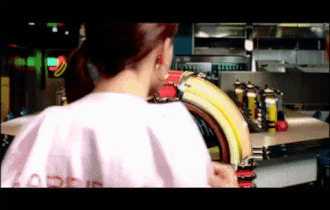 Take Your Shoes Off initially appears to employ many of the same tactics as its predecessor. The plink-plonk production is charmingly lightweight and the vocals – particularly during the verses – are intentionally monotone. From a performance perspective, Margaret Irimia was not about to give The Cheeky Girls much more to focus on than staying in time with the music. But lyrically, the track adopts a somewhat unexpected tone. It's not entirely clear what to expect from a song called Take Your Shoes Off, but a rumination on the conflicting transition to adulthood was far from an obvious stance for Gabriela and Monica to explore.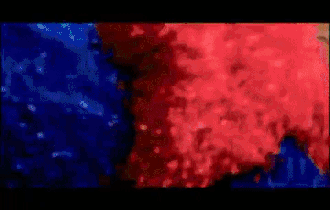 Pop music was – and still is – built upon aspiration. But while acts in the '90s were peddling idealistic happy ever afters, the tone had started to shift in the early '00s. Now, pop fans on the cusp of adulthood were being titillated with songs like I'm A Slave 4 U, AM To PM and Dirrty. Being old enough to (legally) go clubbing was the new dream but were teenagers wishing their youths away in the process? Clearly, Margaret Irimia felt so, as Take Your Shoes Off provides a gentle warning: "Every girl and boy needs to grow up, to enjoy the fun in disco clubs, it is hard to be under eighteen, you can push the time to be just free". The sentiment behind the song could not be more mum-like if it tried. As much as it can be read as an ode to partying and growing up, it can equally be taken as a reminder that there's no need to rush. Indeed, to reinforce the point, there's even a convenient bending of the truth, as The Cheeky Girls chant: "We love our teenage lives, disco fever never dies". Granted, the duo's age was quite difficult to place, but by this point, they definitely were not teenagers anymore, however much they doth protest.
Whether pop fans were willing to take a life lesson from The Cheeky Girls or not, Take Your Shoes Off has an even bigger surprise up its sleeve. Amid the anaemic production and uncomplicated vocal performance lies a banger of a chorus. It starts innocuously enough; let's face it: "Shake it, shake it; shake it, shake it; move it, move it; move it, move it; take your shoes off, and feel the freedom; let's shake it, let's move it, and take your, shoe-sies off" probably wasn't going to win any prizes for songwriting. However, perhaps it's time to consider a belated Ivor Novello nomination for Margaret Irimia, because boy, can she craft a mean hook. The chorus is gradually punctuated with cries of: "Yeah!", "Come on!" and "Woo!" and gets catchier and catchier with each repetition. By the time Take Your Shoes Off thunders towards a close, it's just about as joyous as a pop song could be.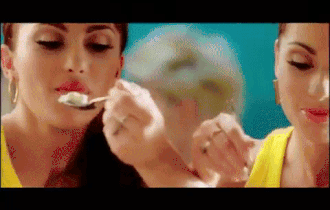 Even though their brand of pop had started to go out of fashion, mercifully The Cheeky Girls didn't succumb to the temptation of shamelessly packaging it as music for kids. The video opts for the ever-reliable American-style diner concept, with all the obligatory set-pieces, including a Wurlitzer jukebox and, er, a pom-pom dance sequence. Take Your Shoes Off is never apologetic for the type of song that it is, and fully embraces the fact that it was shot on a budget. After all, this was uncharted territory for The Cheeky Girls, with no guarantee of life after a novelty hit. Thus, the climactic moment of the whole thing primarily consists of a quick costume change while someone turns off the lights. Nonetheless, the choreography is delivered with aplomb (oh look, there's Glenn Ball from POP!) and there are even some WordArt-esque on-screen lyrics at the end. Just in case you'd failed to pick up the chorus along the way.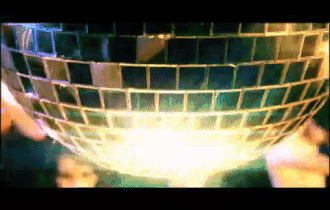 Still, if there was any doubt that The Cheeky Girls could forge a career beyond their signature hit, then Take Your Shoes Off cast it firmly aside. The track debuted and peaked at #3, which in itself would have exceeded many people's expectations. Even more surprising is that the single didn't then sink like a stone. It was a more modest chart performance than its predecessor, for sure, but four weeks in the Top 20 suggested that The Cheeky Girls were already starting to amass a loyal fanbase. It just goes to show that however much the charts were trying to distance themselves from basic pop bangers, the market hadn't dried up.
And that was good news for Gabriela and Monica. Now, with two hit singles under their belt, Margaret Irimia quickly began work on The Cheeky Girls' debut album…
---