Released: 27th November 1995
Writers: Mark Mueller / Marsha Malamet
Peak position: #7
Chart run: 14-12-13-10-8-7-11-22-30-34-47-61
---
Having dispelled any doubts about their commercial viability as a trio following the departure of Louise, Eternal consolidated the success of Power Of A Woman – the single and album – with I Am Blessed. Quite simply, this R&B-gospel ballad is one of the best songs the group ever released, with a performance easily as good as any by their American counterparts.
Eternal's second album had seen them shift their sound more firmly towards the R&B market, although Power Of A Woman acted as a rather nice transitional step from the slightly more pop-orientated material of their debut album. However, I Am Blessed had a very clear identity; it would be difficult to argue that as a gospel-ballad, it was uniquely distinctive. But certainly, in UK terms at least, few acts at the time were releasing songs like this. Perhaps most surprisingly, I Am Blessed manages not to sound like a blatant attempt to cater to an American audience. Sure, Stay had peaked at #19 on the Billboard Hot 100, and therefore Eternal's record label were surely keeping an eye on whether they could re-launch in that market. But primarily, this sounds like the sort of music that would have influenced the group, and they were now in a position to successfully and credibly emulate it for the UK market.
I realise
In a world where some have more and some have less
I have love
And I am blessed
Before we even start to unpick I Am Blessed, it's worth noting that it was co-written by Mark Mueller. This was a man who had written several major Billboard Hot 100 hits and would most notably go on to have a hand in Crush by Jennifer Paige. But back in 1995, even if you didn't know his name, you definitely knew some of his work. For this was a man who had written two of the most iconic tunes known to kids of the '80s and '90s: the DuckTales and Chip 'n Dale: Rescue Rangers theme songs! There was a genius at work here.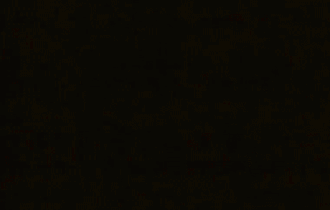 Sensibly, I Am Blessed toes the line remarkably well between hitting the musical conventions of gospel balladry without being overtly religious in the lyrics. It's not exactly an abstract piece; the first verse in particular isn't afraid of alluding quite heavily to its influences: "Here in the silence I say a prayer, though I've never seen you somehow I know you're there; you're in the faces of the people that I meet, you're as silent as the Earth beneath my feet". But that is about as heavy as the song gets in its religious overtones; a sensible approach given it's not exactly a well-trodden genre for UK acts and the single would need to generate mainstream radio airplay. It never feels like I Am Blessed has compromised itself to do that, but it is well-crafted to find an agreeable middle-ground.
Indeed, there's little compromise to be found in any aspect of the single, which wasn't watered down for the UK market. Take, for example, the first verse, which is so gently produced that in places it's almost an acoustic performance. There's the occasional shimmering flourish while the piano accompaniment gradually becomes more prominent; but for the best part of a minute, I Am Blessed relies almost solely on the vocals to hold interest and guide the song. Indeed, it says a lot about Eternal that even as the production grows towards the climax of the song, the attention never really shifts from their performance. They remain front and centre of the song, delivering a powerful, nuanced vocal that is never anything less than utterly spellbinding.
In rather stark contrast to the verses, the chorus is huge; it takes off with a shift in power and tone that almost evokes memories of that key-change moment in Whitney Houston's I Will Always Love You. It might seem ambitious, but you don't ever doubt that Eternal will rise to the challenge. The chorus soars as the deliciously gloopy '90s synth-keyboard production swirls around it, with a smattering of dramatic strings for good measure. The presence of a key-change will come as no surprise to anyone; it's on the cards from the first chorus. But it cleverly creeps up on the song via the backing vocals, which facilitate a shift in the key. There's a great moment almost three minutes in, which acts as a baton-pass between the main body of the song and the finale. The impressively held: "And I am BLE-E-E-E-E-E-E-SED" line is very much consistent with what's preceded it, while the secondary: "Every time I look in-TO my baby's eyes" vocal indicates very clearly where the song is headed. So, when the key-change does drop just a few moments later, it feels remarkably organic. And what a goosebump-inducing moment those final choruses are. It's not a case of Eternal showboating – though they serve vocals for days – this is all about the control. There's not a note out of place or included just for the sake of it. It's genuinely a world-class performance that is on a par with any other big R&B-gospel ballad from that era.
The music video for I Am Blessed is an elegant affair. There are two seemingly parallel narratives at the start; you have the footage in black-and-white showing a young child running through the streets, with intermittent cuts to colour shots of Eternal performing the song against what looks like a plush, cushioned wall, while bathed in a golden-orange light. The child is quickly revealed to be carrying a music box, and when it's opened the world (well, the immediate close-up shot, at least) is filled with the same light. Yes, it's a twist. Eternal are in the music box and presented as miniature versions of themselves on a rotating platform. There are only a few perspective shots from inside the box, where curiously the child appears now as a disembodied head floating at the top of the screen. However, most of the video takes place inside the box, and your focus really should be on the way Eternal work that rotating platform with impressive vigour. All-in-all, it's a simple but effective video, which again sensibly feels quite neutral against the song while retaining a sense of identity for the group.
While there was no doubt that Eternal could pull off a song like I Am Blessed, there was always the risk that no major market existed in the UK for a gospel-ballad. Indeed, the initial chart performance did suggest we weren't quite sure what to do with a song like this. The single entered at #14, spending a few weeks hovering outside of the top ten, before finally ascending to a peak of #7. In hindsight, I Am Blessed seemed to have a profound impact on Eternal's career moving forward; it saw the Power Of A Woman album back into the top ten and perhaps more notably, it laid the groundwork for songs like Someday and Angel Of Mine to be bigger – and better remembered – hits.
---