Released: 15th October 2001
Writers: Tommy Tysper / Gustav Jonsson / Marcus Sepehrmanesh
Peak position: #30
Chart run: 30-49
---
Having finally cracked the UK top ten with Upside Down, the A*Teens were now looking to consolidate their status as a group that could enjoy success with original material as well as ABBA covers. Alas, no-one got the memo about song titles that should be avoided at all costs because we've reached yet another "Around The World" that senselessly became a chart casualty.
As we've previously acknowledged, the A*Teens had a more extensive career in most other areas of Europe than they enjoyed in the UK. Therefore, while Halfway Around The World was only their fourth release here, it was the group's seventh overall. Either way, this was their second venture into the chart with original material and a chance to test whether the A*Teens could sustain a career as an international pop act. The fact that this single was their final release in the UK gives you a reasonably good idea about how that panned out. But as is so often the case with pop music, the success of the song is by no means indicative of its quality; Halfway Around The World is a great package that arrived at a time when we could have done with welcoming some big new pop acts into the fold.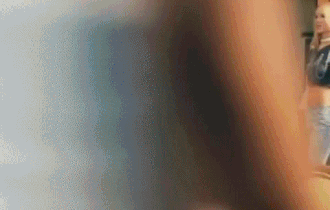 We're going to start by making a fairly bold claim: Halfway Around The World, in places, actually improves upon some of the elements established in Upside Down. There are some notable differences: namely the fact that this song doesn't contain a stonking great key-change. But as a song in its entirety, it hangs together much better and smooths out some of the jarring shifts in style. Some parts of the track feel immediately familiar, like the Daft Punk-lite robotic distortion applied to the: "Halfway around the world, halfway around the wo-o-o-o-orld" intro. But that was more indicative of the style of the Teen Spirit album as opposed to those two songs specifically. Otherwise, this is an equally effervescent effort, but one that feels more streamlined. It's also super cute as teen pop songs concerning long-distance relationships go: "Baby I will soon be leaving, and I know that you are feeling down; but every week I'll send a letter, to let you know my love will never change". Sure, it's twee and laced with idealistic naivety, but that plays right into the A*Teens' sound and image; it's an entirely believable sentiment for them, and they sell it so well.
Halfway Around The World also toys with some strong – if mostly understated – hooks; the latter part of the verses, for example, have a subtle shift in key that sets the song up towards the chorus: "I promise you I ALWAYS feel the SAME" / "'Cause one day I'll be KNOCKIN' on your DOOR". There's a further transition towards the end of the chorus itself, which is sublime: "And now, I-I-I-I wanna hold you baby, 'cause I'm gonna miss you like crazy, even if I'm halfway around the world". It's punctuated perfectly by the thumping production; the way the tempo keeps a rhythm slightly syncopated from the vocals is immensely satisfying as is the jangly piano riff, which makes a real statement. It gives the song a sense of gravitas that makes it sound a little more grandiose than it was. It's essential considering Halfway Around The World is otherwise so peppy, it could well bounce out of the room if not anchored slightly. We should also acknowledge the middle-eight breakdown, with its quaint Renaissance-style production. Certainly it's…a choice. It's by no means a deal-breaker, but we still can't quite work out whether we love it or hate it. One thing is for sure: we would like to know how the producers jumped from the rest of the track to that as the logical direction to take. Nevertheless, it doesn't stop the song careering towards a fist-pumping finale, peppered with some ad-libs from Marie Serneholt ("Hold you ba-a-a-by") giving one final kick.
Fundamentally, Halfway Around The World is a brilliant song in its own right, but it's also a great example of how a good music video can elevate the whole package. The quality of the visual aesthetic applied to the A*Teens still exceeds our expectations; they look every part the big-budget American pop act. But on a conceptual level alone, this is a superb effort; it sees the group move between sets themed on various locales around the world (definitely on-brand, at least). The way they're put together and segue into one another looks impressive, with lighting and weather that changes to match the surroundings. This leads to a really smart bit of video direction, where the screen splits into four, and each member of the A*Teens is shown in a different part of the world studio, before they push over a huge cut-out template, which reveals they are in fact standing next to each other, with the different sets aligned behind them. Maybe we're easily pleased, but it's set up and executed so authentically and imaginatively that it still impresses to this day. The video is backed up by some impressively energetic choreography; the sheer exuberance with which the A*Teens performed their material was infectious. There's even a video-within-a-video crew member romance sub-plot shoehorned in, which is sweet, but it's a concept that feels somewhat unnecessary and half-baked given everything else happening within the visuals. If nothing else, it shows just how much was being thrown at this single, and for that, we cannot criticise.
Regrettably – but inevitably by this point – Halfway Around The World succumbed to the poisoned chalice of similarly-titled songs by Aqua and Northern Line. It dropped into the chart at #30, spending just a fortnight in the top 75. We wish there were some explanation that would soften the blow – other than a conspiracy about the title – but it wasn't even a hugely busy chart week. We can only speculate that five months between this and Upside Down (which wasn't a huge hit in itself) was perhaps a tad too long and didn't capitalise on any momentum that the A*Teens might have had at that point. Maybe it's also worth looking up the chart a little; this was the week Britney Spears entered at #4 with I'm A Slave 4 U; many major pop acts were now graduating to more mature material and Halfway Around The World, by comparison, has more in common with the bombastic '90s. Whatever the cause, something about this release didn't click with the masses. It may seem like we've taken this to heart a little too much, but what stings is that the single was the A*Teens final release in this country. Evidently, the label concluded that the UK just wasn't interested in the group. And perhaps that was true. But they would go on to become a pop force to be reckoned with in Sweden nonetheless, and it still feels like we saw just a fleeting glimpse of their potential before writing them off.
---