Released: 23rd August 1999
Writers: Benny Andersson / Stig Andersson / Björn Ulvaeus
Peak position: #12
Chart run: 12-21-30-46-70
---
Pop music has long drawn influence from its past. But in 1999, it attempted to take that concept a step further and capitalise on the resurgent success of ABBA. Short of cloning Agnetha, Björn, Benny and Anni-Frid (or creating holograms of their likeness…), the A*Teens were the next best thing and burst into the charts with a cover of one of the group's best-known songs.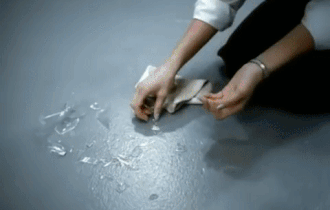 The idea was simple. It was almost too simple. Four teens from Sweden were assembled into a pop group, bundled into the recording studio to perform a selection of (mostly) well-known ABBA songs and, well, that was it. If there was any other intention with the A*Teens, then it wasn't immediately apparent at this point. Releasing an album of covers was going to limit the profitability of the venture in terms of royalties; and while the group did tour with Britney Spears, support slots were notoriously costly. Maybe, then, there was an ulterior motive. Could it be that the A*Teens were being used as live bait? After all, ABBA had long resisted calls to reunite and tour, but if they saw another act using their name and topping the chart with their songs, then surely that would force their hand. It didn't – the group declined a $1 billion tour offer the following year – but it's entirely plausible that this was an attempt to show how lucrative the ABBA brand continued to be. And in the absence of anything shifting for the original group, the A*Teens could ride the wave of resurgent success that was sweeping the globe.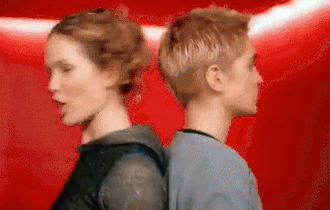 Mamma Mia was a smart choice as the group's debut single, arriving a few months after the opening of the stage musical of the same name and aligning them neatly with the wider ABBA narrative. Indeed, if not for the fact that the A*Teens had truncated their full name – ABBA*Teens – to avoid a lawsuit, one may well have presumed them to be an officially licensed spin-off.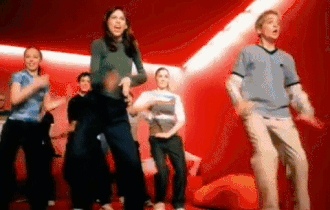 The unique selling point – and the A*Teens needed one given the evergreen appeal of their source material – was that the songs were reimagined from a '90s perspective. That is to say, Mamma Mia has been spruced up by Ole Evenrud to give it a harder Eurodance sound. The jabbing piano-marimba riff is still present, but it's been shifted up a few keys. As for the electric guitar riff, that's gone altogether (truly, this is a song that lived the 'who needs guitars anyway' ethos). Instead, the track bursts into life with a pounding beat that bubbles excitedly away in the background for the duration, while the vocals sound like they've been autotuned to within an inch of their life. At this stage, it wasn't clear whether that was through necessity or choice, though in hindsight, it certainly appears to have been the latter. Mamma Mia proudly basks in the fact that, at times, the vocal distortion is so extreme that there's barely any trace of the A*Teens' natural voices left. The pre-chorus: "Just one look and I can hear a bell ring, one more look and I forget everything, oh-oh" being one of the more extreme examples.
It's entirely understandable that some may find changes are just too much to tolerate. But Mamma Mia never feels deliberately disrespectful to the original, however drastic the differences. It has a clear target market in its sights, it knows and understands the conventions that it has to work with, and hits each mark while clinging onto as many elements from ABBA's work that it can.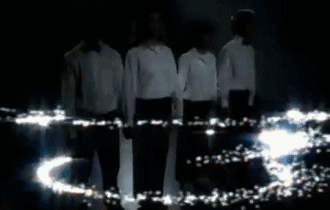 But the A*Teens weren't here to deliver a karaoke version of Mamma Mia; they needed to stamp their own identity on the track, and they do so with the addition of a great breakdown. The end of the second chorus: "…My my, I could never let you go", descends into a swirling flurry of echoed: "Go…go…go" vocals floating around the track while it takes a moment to charge up for a thumping finale. The drop comes with a heavily autotuned: "Oh-oh" transition back to the final chorus. It might just be the best moment of the song, creating a clear, defined crescendo which brings Mamma Mia bang up to date and does something which would not have been technically possible – or stylistically desirable – for ABBA to do.
The accompanying music video is an excellent accompaniment to the song, and consistent with driving home the message of the A*Teens as the product of a new generation of pop acts. It follows a narrative of (polite) teen rebellion as we join the group working on the catering team at an art exhibition while being disrespectfully bossed around by their elders. They're pulled through one of the pictures and into a bustling party on the other side, where they can break into slick choreography (because what else would you do following a traumatic supernatural event). Looking back, what's utterly charming about Mamma Mia is that while the bright, clean aesthetic was consistent with the A*Teens' American counterparts, there's still a palpable naivety about the whole thing. Every so often, the group's inexperience shows as they visibly look like four teenagers who've been dropped into the middle of the music video and are every bit as filled with awe and excitement as you'd expect. It's adorable and makes them utterly relatable to their target market.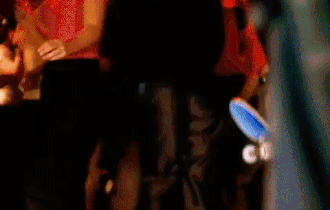 Mamma Mia was a reasonable success in the UK, peaking at #12. In hindsight, it's easy to say that it should have been bigger, if only for the fact that there was much more to the A*Teens than ABBA covers. This single positioned the group as a Eurodance novelty, which was a label they struggled to move beyond in this country. But there was a much bigger issue facing them here, and it was one that stemmed to the very root of their existence. ABBA's music was timeless, as evidenced by the fact that it was already being discovered by a new generation of fans (thanks in no small part to Thank ABBA For The Music). Gold had topped the chart for five non-consecutive weeks earlier that year and remained in the top ten the week that Mamma Mia debuted. Their resurgence was in full swing, which rendered the A*Teens surplus to requirements. That's not to say there wasn't a gap in the market for them – the international success of The ABBA Generation and subsequent singles proved there was – but it didn't exist here to an extent where they could become a major pop act.
Yet, whatever you think of this single, it was a brilliant, well-executed idea. At best, it's a vibrant reimagining of an undisputed classic, and at worst, it's an unnecessary – yet entirely functional – cover version. Either way, it's a testament to the quality of what was to come from the A*Teens that as good a song as Mamma Mia is, it was rendered expendable once they moved onto their own material.      
---