Released: 30th October 2011
Writers: Carsten Schack / Sean Hurley / Olivia Nervo / Miriam Nervo
Peak position: #18
Chart run: 18-29-64
---
Nicole Scherzinger sought to extend the shelf-life of her debut album – Killer Love – with a re-release and brand new single, Try With Me. That plea, however, seemed to fall on deaf ears…
After several failed attempts to launch a solo career in the late '00s, Nicole Scherzinger had finally hit her stride by 2011. Her debut album – Killer Love – had yielded a trio of top-three singles, and while the fourth – Wet – went no higher than #21, it nevertheless spent several months in the top 40. But there remained a sense that this merely represented a stepping stone to the eventual American release of Killer Love. It wouldn't be the same album; Nicole Scherzinger intended to return to her roots and replace some of the material she once described as 'fun for Europe' with a more R&B-leaning sound. Yet, what emerged instead was a new single, Try With Me, one of several tracks which accompanied a re-release of Killer Love in the UK.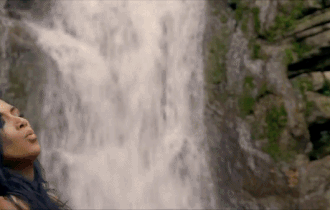 Development of the original album had been fraught with challenges, not least that it was already a do-over of Nicole Scherzinger's scrapped debut, Her Name Is Nicole. After several attempts at starting the project over, RedOne was recruited by Interscope Records to give Killer Love a direction. And that's what it had; though his input extended to six songs, that was enough to help the material hang together well. However, there's an argument that adding three further non-RedOne tracks to the re-release tipped the balance – and the album's identity – back to being somewhat ill-defined. For better or for worse, Try With Me encapsulates that perfectly.
It starts as a power ballad of the kind Killer Love hadn't afforded Nicole Scherzinger the opportunity to have. With nothing but a tender piano accompaniment, the focus is entirely on her voice and the raw emotion she can wring from the lyrics: "And you said, leave your keys on the counter, and you said, call me back at eight, I don't care, that you left me there for hours, but you said, we had what it takes". There's almost a sense that if Nicole Scherzinger had her way, stripping back all the production and popstar gimmickry in favour of just being able to sing is really what she'd rather be doing.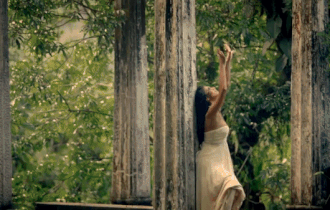 The slow build is indulgent, almost too much, in fact. It's apparent from around 40 seconds and the first chorus: "Why's it feel like you're there, when you're already gone? Why's it feel like you care, when I know that you don't? Everybody needs a chance at love, that's all we need, if you wanna have a chance at us, then try with me" that the tempo is starting to build. But over a minute has passed before Try With Me finally turns into a thumping, synth-laden uptempo.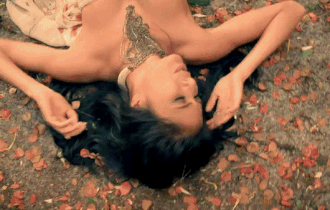 The fragility of Nicole Scherzinger clinging onto the last remnants of a relationship is gone. In its place is a fuzzy bassline and distorted vocals that convey a spiky determination: "Too proud for love, he tells me, too hurt to give it one more shot, don't draw me in, he warns me, but now it's too late to give up". For all of Nicole Scherzinger's technical ability, what Try With Me best showcases is her versatility as a performer. This doesn't necessarily come across as a song that's supposed to be taken as profoundly autobiographical, but it's no less believable. She gets under the skin of the lyrics, adjusting her entire demeanour and even the tone of her voice. The same happens again in the middle eight: "Don't say a word, if you know that it hurts, you know that it hurts, you know that it hurts…" where Nicole Scherzinger softens with vulnerability and then, as the production swells back to full volume, regains a determined composure with a final: "You know that it hurts".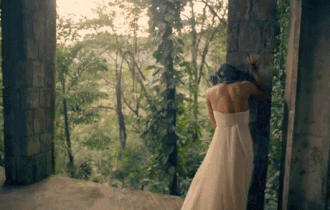 Try With Me's moment of greatness, though, comes during the final minute and a half. After a swirling, echoed breakdown, the final chorus – peppered with soaring ad-libs – introduces an additional layer of vocals: "Yeah (OH-oh-oh-oh-oh) then try with me (OH-oh-oh-OH-oh), then try with me (OH-oh-oh-oh-oh), then try with me (OH-oh-oh-OH-oh)". It continues through a reprise of the middle eight, now serving as an outro: "Don't say a word (OH-oh-oh-oh-oh), if you know that it hurts, you know that it hurts (OH-oh-oh-oh-oh), you know that it hurts, don't say a word (OH-oh-oh-oh-oh), if you know that it hurts, you know that it hurts (OH-oh-oh-oh-oh), you know that it hurts" and is utterly sensational. Sometimes, the slow build is an integral part of the climax to a song, but that's not necessarily the case here. Try With Me's burst of triumphant euphoria feels frustratingly short-lived and could have provided a basis for the entire song to exist as a transcendent melancholic banger.
And that, ultimately, is what defines Try With Me. It splices together two distinctly different – yet, for the most part, equally generic – styles of pop song and only starts to do something next-level with them for the last 90 seconds. It's by no means a bad track up to that point and further elevated by a reliably brilliant performance from Nicole Scherzinger. It's just that in the context of Killer Love, this does feel like something that's been chucked onto the end of the album and doesn't represent a cohesive evolution on any of the earlier singles. That's not always a prerequisite for a rerelease, but in this case – where it had taken several attempts to get the creative direction right – the juncture is noticeable.
The music video is, at least, totally on-brand with Nicole Scherzinger's larger-than-life — occasionally eccentric — personality. It takes place in Las Pozas, a group of structures built in the Mexican rainforest, and the surrealist design creates some awe-inspiring sequences, like Nicole Scherzinger playing the piano in a shallow rock pool while a waterfall towers over her in the background. As the tempo increases, she runs and dances erratically through archways and columns, all in the middle of lush tropical plants and trees. If that were the extent of the video, then it may come off as slightly mismatched, considering Try With Me is – mostly – a dancefloor-ready track. But as the final chorus approaches, night falls, and suddenly, the magnificent architecture upon which Nicole Scherzinger performs is bathed in flashing lights and rainbow flare effects. It's quite probably one of the most audaciously out-there takes on a nightclub concept and looks absolutely incredible.
Alas, Try With Me entered the chart at #18 in the UK, spending just three weeks in the top 75. That's despite being performed on The X Factor, which was still about as lucrative a promotional slot as there was, even in 2011. And there wasn't to be any silver lining when the re-release of Killer Love made a fleeting appearance at #65 before disappearing altogether. As much as this might have come toward the end of the album campaign, overall sales stood at just under 160,000 copies, so even that doesn't provide a particularly satisfying rationale.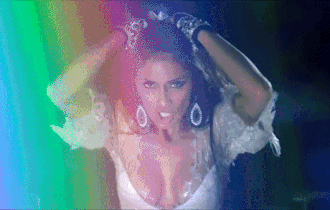 As for the American launch of Killer Love…that never happened. The release date slipped from November to December in 2011 before being delayed to 2012 and cancelled altogether when Nicole Scherzinger left Interscope Records. No official reason was ever given, but what didn't help was her rather disastrous stint on The X Factor USA. After being announced as co-host (alongside Steve Jones), she ended up on the judging panel to replace Cheryl Cole, who was unceremoniously dropped days into the first round of auditions. In principle, that created a lucrative opportunity, but it backfired spectacularly.
During the quarter-final, Nicole Scherzinger could not decide who to send home between Marcus Canty and 13-year-old Rachel Crow. After minutes of tearfully wavering, she voted tactically, appearing to believe the public would save Rachel Crow – which she clearly wanted to do all along – when the result went to deadlock. Except they didn't. The teenager received the fewest votes and broke down hysterically on stage as a chorus of boos rang out. Nicole Scherzinger looked crestfallen, and though undoubtedly upset for Rachel Crow, she was also savvy enough to know in an instant the damage that had been self-inflicted on her reputation. Tellingly, despite performing a brand-new song – Pretty – on the following week's show, it didn't get released. From there, the approach seemed to switch to damage limitation and with good cause.
Ultimately, the debacle worked out for the best as far as The X Factor is concerned. Nicole Scherzinger – who wasn't asked back to the American version – instead joined the UK judging panel, where she proved an unmitigated highlight for four series. Further singles and a second album would follow, but despite The X Factor raising her celebrity profile to new heights, the hits never came as easily or consistently as it seemed they should have.
---