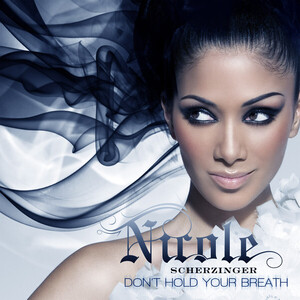 Released: 13th March 2011
Writers: Josh Alexander / Billy Steinberg / Toby Gad
Peak position: #1
Chart run: 1-2-5-7-10-16-20-28-38-38-39-38-36-38-41-52-55-67-X-68-70-73
Billboard Hot 100 chart run: 86
---
Don't Hold Your Breath was the moment that cemented Nicole Scherzinger's status as a credible solo artist, doing so in an almost effortless fashion. But it had taken a long – and rather arduous – four years to reach this point.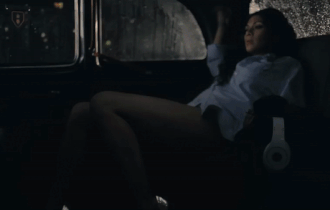 Following the success of the Pussycat Dolls' debut album, PCD, the group were put on hiatus, and plans were quickly made to launch Nicole Scherzinger as a solo artist. Given how prominently she'd been positioned as the lead vocalist (despite some well-documented attempts by other members to take a share of the limelight), extricating her from the Pussycat Dolls seemed like a reasonably straightforward prospect. Except it wasn't. Four singles – Whatever U Like, Baby Love, Supervillain and Puakenikeni – later, Nicole Scherzinger was yet to land a decisive hit in 2007; after several false starts, a repeatedly delayed album (Her Name Is Nicole) was eventually shelved. The Pussycat Dolls were recalled, and some of the unused material was given to them instead.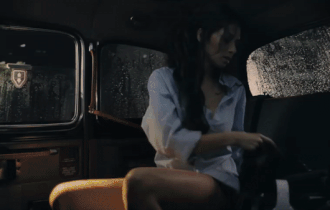 For the time being, Nicole Scherzinger's solo ambitions seemed to be on hold. But there quickly emerged a sense that the group – rightly or wrongly – now, more so than ever before, existed as her vehicle. Indeed, towards the end of the Doll Domination campaign, she even started being credited as a featured artist alongside the Pussycat Dolls, which was a bizarre development that formalised a fracture in the group. It's not as if their – unusual – dynamic wasn't known and understood. Even so, deeming it necessary to bill Nicole Scherzinger separately from the other members must have felt a tad disrespectful to them. Thus, it's somewhat ironic – though perhaps unsurprising – that as the Pussycat Dolls began another hiatus, it was Jessica Sutta, Kimberly Wyatt, Melody Thornton and Ashley Roberts who walked away.
There was an attempt to assemble a replacement line-up around Nicole Scherzinger, but eventually, she too quit the group to focus on a new debut album: Killer Love. Initially, it looked like the same cycle would continue; Nobody Can Change Me was premiered on US radio as a do-over first single but failed to gain traction. So, in what was approaching a last-ditch attempt to make something happen for Nicole Scherzinger, RedOne was brought on board. His involvement in six of the 14 tracks helped give the album a more cohesive direction and finally yielded a hit single in Poison, which reached #3 on the UK chart. However, despite renewed energy around the project, the low strike rate thus far meant some uncertainty still existed regarding the follow-up. Fortunately, Nicole Scherzinger had an ace to play.
The origins of Don't Hold Your Breath – or the chorus, at least – can be traced back to a collaboration between Timbaland and Keri Hilson, simply titled Hold Your Breath, circulated on a mixtape (The Future Of R&B 33) in 2010. However, it underwent several revisions before finally being unveiled as a single for Nicole Scherzinger. Several demos show how the track evolved, including one presumed to have been produced by RedOne due to his involvement with Killer Love. Certainly, it's possible to see how that version of Don't Hold Your Breath would have worked (and some maintain it's the superior edit). However, the final mix – from the predominantly Swedish team of Carl Falk, Rami and Steve Josefsson – helps shape the song into something very special.
During the first few seconds, there's a short tease where the beat pulses with growing intensity alongside a gently distorted: "Don't hold your bre-ea-eath", which evokes a frisson of excitement for what's to come. It's a prelude that sets the track up to deliver a gratifying rush by immediately accelerating into the chorus: "You can't touch me now, there's no feeling left, if you think I'm coming back, don't hold your bre-eath; what you did to me, boy I can't forget, if you think I'm coming back, don't hold your bre-ea-eath". That contrast neatly establishes a dynamic upon which the track is based, shifting effortlessly between subtler, throbbing production and frantic, spiky synths.
Although Don't Hold Your Breath is situated as a contemporary – for 2011 – sounding song, it also draws on some pop sensibilities of the late '90s/early '00s. There's an urgency to the verses: "I was under your spell for such a long time, couldn't break the chains, you played with my heart, tore me apart with all your lies and games", which is accentuated by the lyrics not always feeling like a natural fit to the melody; it creates a metaphoric struggle between Nicole Scherzinger and the dark, brooding backing track. Yet, the bleakness of the verses also slips into casual hyperbole: "I was worried about you, but you never cared about me none, you took my money, and I knew that you, you could kill someone…" adding an enjoyably bombastic edge to the song (as indeed does the sharp panting which punctuates the chorus). Thus, there's enough sincerity within the track for Nicole Scherzinger to sell the sentiment with gusto while also making it clear that she's – at least in part – putting on a performance. It's a delicate balance, but one that Don't Hold Your Breath walks incredibly well.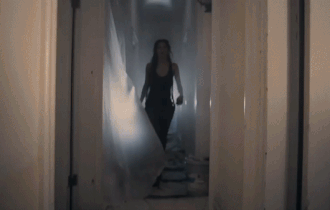 Obligingly, the middle eight is steeped in melodramatic sass: "Move on (move on), don't look back (don't look back), I jumped off a train running off the tracks, your day's gone (your day's gone), face the facts (face the facts), a bad movie ends and the screen fades to black" and – in another nod to yesteryear – there's a brief drop in the music, leaving an ominous, orchestral-tinged instrumental that swirls climatically back into the final choruses. Don't Hold Your Breath is – undoubtedly – well composed. But it's also much more than that. This is a textbook example of what happens when a song is in the hands of an artist who knows precisely what to do with it. Nicole Scherzinger has – without a doubt – a far more impressive range than is demonstrated here. Even her ad-libs towards the end are somewhat buried amidst layers of production. But that's the whole point. Proving she could sing was never the issue; the challenge had been sourcing the right material. In showing a (relative) level of restraint, Nicole Scherzinger showcases Don't Hold Your Breath as a quality track while still stamping her identity all over it.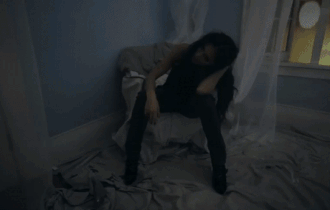 The accompanying music video takes a similar approach, drawing out the core elements and presenting them in a way that complements – but never distracts from – the track. It's full of appropriately moody, shadowy sequences, which fit the tone of Don't Hold Your Breath perfectly. There are shots of Nicole Scherzinger riding in a taxi, looking through steamed-up, rain-soaked windows, which amplify the claustrophobic despair heard in the verses. Meanwhile, other parts of the video take place in a darkened house that is being renovated; the use of lighting that occasionally glares through the window and – of course – a wind machine add drama to the defiant message of the song. It's a strong and very effective aesthetic, but what holds it all together is Nicole Scherzinger. She oozes star quality and owns the screen. The concept is solid – perhaps even obvious – but comes to life because she has the experience and showmanship to immerse herself in it, portraying all the emotions with utter conviction. 
From a commercial perspective, Don't Hold Your Breath was the moment where it really felt like Nicole Scherzinger had made it as a solo artist. The track was a considerable success, entering the chart at #1 in the UK with first-week sales of 98,000 and spending 14 weeks in the top 40. It sold 435,700 copies to end 2011 as the 33rd biggest-selling single of the year and has since achieved a combined total of 621,000 copies, putting it firmly among the Pussycat Dolls' biggest hits: Don't Cha and Jai Ho! (You Are My Destiny). Don't Hold Your Breath was promptly followed by Nicole Scherzinger's debut album. Killer Love debuted and peaked at #8 before proving to be a slow burn; despite spending only a fortnight in the top 20, it amassed a total of 28 weeks in the top 75 (which included a re-release). Thus, there were positives to be drawn from the staying power of the campaign, even if it achieved reasonably modest sales of 140,000 copies.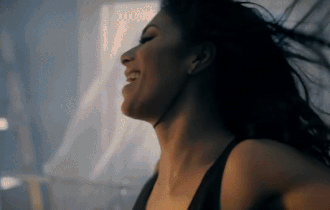 When it came to the American release of Don't Hold Your Breath, there was a different strategy. The intention with Killer Love had been to adapt the original album – which Nicole Scherzinger described as "fun for Europe" – and curate a different version that leaned more heavily on R&B. The first single was a remix of Right There, which added a rap by 50 Cent; and while it did earn Nicole Scherzinger her biggest hit as a lead artist on the Billboard Hot 100, a #39 peak probably isn't quite what was envisaged. Don't Hold Your Breath was subsequently released as the second single from Killer Love – albeit much later than it had been in other territories – but fared even worse, reaching #86. Maybe it was the wrong song for that market (which is always a possibility) but more broadly, it demonstrated a continuation of just how difficult it was for Nicole Scherzinger to translate her profile into chart momentum (not helped by a tumultuous judging stint on the first season of The X Factor in America). A point firmly compounded when – after several delays – the album suffered the same fate as Her Name Is Nicole and ended up being cancelled in the US.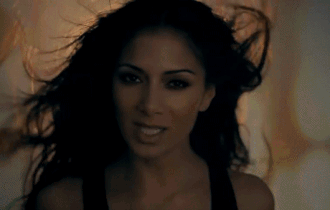 Nicole Scherzinger's star continued to rise, nonetheless. Sensibly, she followed where the demand for Killer Love had been strongest and completed two well-received stints as a judge on The X Factor in the UK. Indeed, she established herself as such a recognisable media personality that it's almost possible to forget Don't Hold Your Breath was one of the only times when Nicole Scherzinger truly enjoyed the level of commercial success as a solo artist that she deserved.
---