Released: 8th September 2003
Writers: Dan Mar-Molinero / Steve Keith
Peak position: #3
Chart run: 3-15-23-27-40-44-54-63-75-X-X-X-71
---
By mid-2003, Gareth Gates' teen heartthrob status was increasingly at odds with his public persona, resulting in a second album that tried in vain to reconcile the two.
Despite finishing as the runner-up of 2002's Pop Idol, it's hard to imagine Gareth Gates' immediate career would have panned out any differently had he won the contest, save for a different debut single. From the moment of his first audition performing Flying Without Wings, there was a clear intention (which Simon Cowell made little secret of) for him to breeze through the final for a career where he'd be ostensibly marketed as a one-man Westlife. Although Will Young threw a spanner in the works at the last moment – winning with 53.1% of the vote – his subsequent material sold well but often felt like the duty-bound product of a label and management who weren't entirely sure what to do with him. That wasn't ever really the case with Gareth Gates. There was a clear angle with his debut album both narratively (What My Heart Wants To Say is titled after the song alluding to his stammer: "If the words don't come my way, I hope you still know what my heart wants to stay") and musically, with a list of collaborators – Steve Mac, Jörgen Elofsson, Per Magnusson, David Kreuger – who worked closely with Westlife. Sales of 490,000 copies might have fallen short of Will Young's debut (From Now On sold 650,000 copies), but there was a swift change of strategy in 2003 to try and put Gareth Gates ahead.
Free from the rigour of a post-Pop Idol release strategy where his singles consistently trailed Will Young's by several weeks, Gareth Gates moved quickly after the final single from What My Heart Wants To Say. Just three months later, Spirit In The Sky – a collaboration with The Kumars in aid of Comic Relief – reached #1 and went on to be the second-biggest seller of 2003. Although more of a de facto lead single from his second album and one that undoubtedly benefited from being in aid of charity, the track nonetheless put Gareth Gates in strong commercial stead – cementing his position as one of the UK's biggest teen popstars – as work continued on new material.
However, around the same time, another story unfolded that caused embarrassment to Gareth Gates (by his own admission). So, without dwelling on the specifics, it centred on a claim by Katie Price that they'd had sex while she was pregnant. That certainly conflicted with his squeaky-clean image; however, the damaging aspect of the 'scandal' was that he repeatedly denied the encounter had happened. It's completely understandable as an instinctive response; few teenagers would want friends and family to know details of their sex life, let alone it being dragged through the media. Yet, that denial resulted in Katie Price defiantly reiterating the claims until Gareth Gates eventually made a public admission – via Heat Magazine – that it had happened. In hindsight, speculation over a teenager losing their virginity remaining a tabloid story for the best part of a year is a bit gross; there was room for a lot more sensitivity on both sides, and nobody came out of it particularly well. Moreover, with the story having dragged on far longer than it ever needed to, the eventual outcome put Gareth Gates on the back foot.
If contingency planning was required, it came from an unusual – and rather impractical – place. His second album, Go Your Own Way, was loosely created as a two-disc concept album based around night and day. One half (Night) featured mainly uptempo R&B-tinged songs representing a more mature Gareth Gates, while the other (Day) consisted primarily of mid-tempos and ballads in the same vein as What My Heart Wants To Say. It felt like a metaphor for the events that played out so publicly in the months beforehand and perhaps even mirrored a dilemma for his record label – BMG – over how to proceed musically in response. The idea might have seemed sensible, maybe even clever, in principle, but the Night/Day theme became needlessly convoluted to try and explain when Sunshine – the first proper single – was classed as a Night track…
What's also immediately apparent is that the trepidation of easing this in as some dramatic reinvention for Gareth Gates had been vastly overthought. Sunshine is excellent; it strikes a different sound – that much is true – wholly logical for a singer on the cusp of his twenties and which complements his voice exceptionally well. Likenesses were drawn to George Michael's earlier material. A more obvious comparison is Justin Timberlake (and, by extension, Michael Jackson, since most of the tracks on Justified were initially intended for him) in performance style, at least. The funky R&B-lite of Sunshine is punctuated with ad-libs, falsetto, breathy gasps and accentuated fricatives, giving Gareth Gates's voice a more contemporary edge than before.
It's fair to say many of the lyrics never quite match the coolness of the smooth production ("I'm the first to complain about the rain, 'cos I don't like it like that"). Some are written with such minutiae detail that they read clumsily: "Since the clouds up above obstruct the sun, I'll be waiting indoors (I'll be waiting), but when I see the sunshine breaking through the clouds, I'm lovin' the rest of the day". However, Gareth Gates handles them well within the song and while Sunshine rarely feels it's saying anything of substance, one of his qualities as a singer is unwavering sincerity. Thus, otherwise innocuous pleasantries: "Come take a walk with me, we'll take our time as we, watch our cares float away, yeah, MMM-MMM, this is a time when I, don't even have to try, hope this happens today…yeah yeah" are invested with a sense of purpose.
And that's where Sunshine succeeds. The chorus: "Whatcha gonna do about it, whatcha gonna say when I say, baby it's just one of those days, whatcha gonna do today; you can see that I'm smiling, there's no denying, 'cos the sun is shining, whatcha gonna do today, whatcha gonna do today" is full of undemanding, toe-tapping hooks, warmly delivered with likeable optimism and timed to sit on radio playlists throughout the summer (which is precisely what happened; the track reached #9 on the UK airplay chart). Rightly or wrongly, Sunshine feels intended to restore stability after a tumultuous few months for Gareth Gates. In that respect, the track unambiguously establishes a different sound for Go Your Own Way (one half of it, at least), unmistakably evolved from the previous album without being so far removed to come off as contrived. Maybe, in hindsight, there could be an argument for taking more of a risk, but at the time, Sunshine probably was the right choice.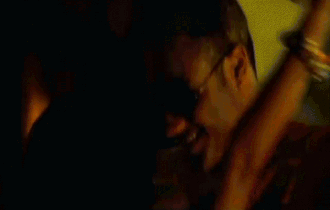 If any aspect of the single does represent a departure for Gareth Gates, then it's the music video, which finally allows him to have a degree of sex appeal, where previously his image had been carefully sanitised. Filmed in Rio de Janeiro — and boasting some beautiful scenery — the visuals are still fairly conservative as far as pop music goes; shots of Gareth Gates showering in a white shirt quickly reveal he's also wearing a vest. Nonetheless, there's agency in his actions, whether riding a motorbike through the street or dancing at a party which is brimming with flirtation and sensuality. Things are no longer just happening incidentally around him – as is very much the case in Anyone Of Us (Stupid Mistake) – and that immediately makes Gareth Gates a far more engaging pop star, particularly if Go Your Own Way had been allowed to follow through on its promise.
With four of Gareth Gates's first five singles reaching #1, it feels almost certain there'd have been an air of consternation at BMG when Sunshine peaked at #3 in the UK. Yet, while there were undoubtedly commentators eager to relish any sign that Pop Idol's grip on the UK charts might be weakening, this wasn't considered a disaster by any means. Nonetheless, a five-week run in the top 40 and total sales of 63,000 copies (the 101st biggest-seller of the year) could – at best – be described as modest compared to what had come before. It's unrealistic to expect Gareth Gates would sustain the level of success he enjoyed after Pop Idol. Even so, there is, perhaps, a sense that Sunshine probably should have been a bit bigger.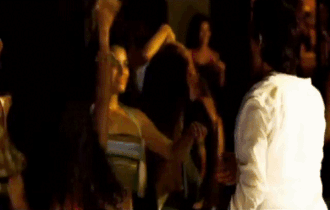 However, the release of Go Your Own Way two weeks later is where things went awry. The album debuted at #11 and spent just four weeks in the top 75, which nobody expected. It's entirely possible that events in Gareth Gates's personal life were a contributing factor. Still, it does feel like many of the failings of Go Your Own Way were deflected in his direction when the fundamental issue lay with the album. It's presented in an unappealing and overly simplistic way. This wasn't the same doe-eyed singer who recorded What My Heart Wants To Say; that much is true. But the premise of splitting 19 tracks across two discs for fans to choose which Gareth Gates persona they prefer is absurd. Most could comprehend that he can exist between the two. The material itself isn't bad by any means; there's a solid pop album somewhere within Go Your Own Way, but to find it requires ditching the weaker songs (there's no justifiable reason for Foolish, which sounds like a bubblegum pop version of Mustang Sally), condensing the rest onto one CD and mixing the tracklist around a bit. That would have given Go Your Own Way a better chance commercially, if not critically.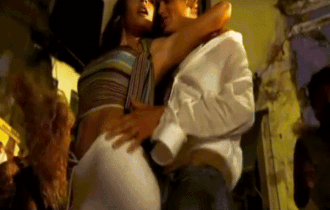 It would be tempting to consider things worsening further when Will Young returned with Leave Right Now several months later. It topped the chart and defied the usual trajectory for TV talent show contestants by propelling his career to new heights. However, if anything, all it affirmed was that he and Gareth Gates were very different artists who, under almost any other circumstance, wouldn't be compared. Thus, with Go Your Own Way teetering on the point of no return, it was an inevitable case of Day following Night as the next single – Say It Isn't So – came from the album's second disc in a make-or-break attempt to salvage the situation.
---