Released: 2nd November 1998
Writers: Robin Lerner / Annie Roboff / Beth Nielsen Chapman
Peak position: #13
Chart run: 13-14-18-27-31-40-45-45-50-59-71
Billboard Hot 100 chart run: 90-78-74-64-59-47-44-42-35-45-31-31-31-31-31-26-31-28-29-28-25-22-19-16-16-16-16-13-12-7-7-7-8-8-9-9-7-11-13-14-14-14-14-16-27-32-41-47
---
Five years after debuting in America, country artist Faith Hill finally made an international breakthrough with This Kiss, the lead single from her third album.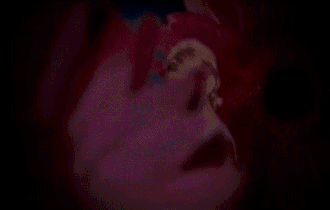 It's easy – particularly from a UK perspective – to overlook Faith Hill as being swept along in the slipstream of Shania Twain's staggering commercial success during the late '90s. But the two artists (and others, besides) were among those spearheading a wave of modern, pop-leaning country music that became more visible in the American charts as the decade progressed. The genre sold incredibly well: Faith Hill's first two albums – released in 1993 and 1995 – were certified for shipments of three and four million copies, respectively, despite neither reaching the top 20 and between them yielding only one single that impacted the Billboard Hot 100 (It Matters To Me peaked at #74 in 1996, although she did feature on Tim McGraw's It's Your Love the following year, which reached #7). Thus, it made perfect sense for her record label to contemplate how much bigger that already sizeable market could be – potentially on an international scale – if she received exposure through contemporary and pop radio. So, that's precisely what started happening.
This Kiss presented a perfect opportunity to test Faith Hill's crossover appeal because it wasn't initially composed as a country song. Written by Beth Nielsen Chapman, Annie Roboff and Robin Lerner, the trio spent a year pitching a pop/R&B version of This Kiss to various artists – including Brandy and Patti Labelle – to little avail. However, upon learning that Faith Hill's label were gathering material for her to start recording a third album following a three-year hiatus (during which time she married Tim McGraw and gave birth to their first child), the track was reimagined with a country twist and ultimately deemed such a good fit that it was chosen as the lead single from Faith.
As is often the case with songs that take a little while to find their artist, it's now inconceivable to imagine anyone but Faith Hill singing This Kiss, much less this existing as anything other than a country track. The breezy production is conventionally laced with steel guitars. Still, they never reach the point of becoming overbearing or pastiche, thanks to a rousing accompaniment of more modern-sounding drum kicks (and a pop remix that made them even less prominent). In terms of capturing where the genre had evolved to during the '90s, This Kiss is just about a perfect summation of the natural convergence between country and pop music. Before even a word is uttered, there's a strong sense of storytelling through the instrumental, which evokes a giddy feeling of falling in love.
Indeed, if there was a song to accurately syphon that heady rush of emotions and express it musically, then This Kiss might be one of the best examples. It's truthfully and exceptionally well written, using phrases full of vivid imagery: "But you got me like a rocket, shooting straight across the sky" that is fanciful yet entirely accurate. The warm glow radiating from This Kiss is sustained from start to finish; the track builds along the way but knows precisely where it's headed and doesn't hang about unnecessarily. Thus, the middle eight arrives just under halfway through, full of swooning cinematic romanticism: "You can kiss me in the moonlight, on the rooftop under the sky, oh, you can kiss me with the windows open, while the rain comes pouring inside, oh, kiss me in sweet slow motion, let's let everything slide, you got me floating, you got me flying…", and – of course – a very satisfying key change.
Faith Hill's talent as a performer sells This Kiss. She gets under the skin of the lyrics, and every word comes across like a sincerely lived experience; such is her enthused commitment. However, what makes the song special is what it represents, being sung by a woman in her thirties (only just, mind). A younger artist could perform This Kiss, but the kind of love it's about – euphoric, carefree, all-consuming – would be framed through the lens of mawkish teenage innocence and naivety because that's often what it's associated with. Thus, it's uniquely endearing – perhaps even reassuring – for Faith Hill to show adults can feel the same way too. Holding onto the notion of a fairytale romance, even if things didn't work out right the first time: "Cinderella said to Snow White, how does love get so off course, oh, all I wanted was a white knight, with a good heart, soft touch, fast horse, ride me off into the sunset, baby I'm forever yours" fills This Kiss with hope and optimism, rather than coming off as foolish.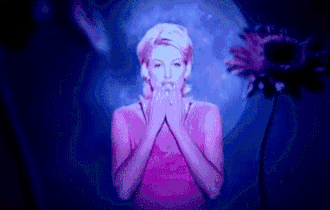 After a fleeting moment of hesitation ("I don't want another heartbreak, I don't need another turn to cry, no, I don't want to learn the hard way, baby hello, oh, no, goodbye"), the self-doubt is over, and Faith Hill jumps in without looking back. The chorus exudes pure, unbridled joy: "It's the way you love me, it's a feeling like this, it's centrifugal motion, it's perpetual bliss, it's that pivotal moment…" and is delightfully quirky (even if 'centrifugal motion' means the opposite of what the song is describing…). It changes slightly each time: "It's, ah, impossible, this kiss, this kiss…unstoppable" / "It's, ah, unthinkable, this kiss, this kiss…unsinkable" / "It's, ah, subliminal, this kiss, this kiss… it's criminal", adding a consistent with the overall tone without compromising the track's singalong appeal.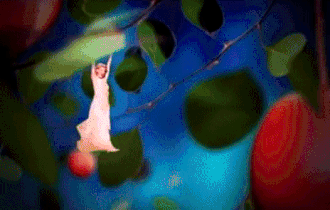 The music video for This Kiss draws on the fairytale/fantasy elements of the song and presents Faith Hill in a concept where she's tiny enough – or her surroundings are enormous – to dance in flower blooms, swing from plant stalks and ride butterflies (Honey I Shrunk The Kids feels like a fitting reference point). The visuals blend CGI and studio shots, creating sequences that bring the lyrics to life; sometimes literally – a woman rides a rocket across the sky at one point – and others use the inspiration more abstractly like a woman letting everything slide…down a giant leaf. It could almost verge on being unbearably twee, but Faith Hill is so likeable, and the whole package is realised with such conviction that it works. Moreover, the eye-popping colour scheme – let alone anything else happening – creates a video that borders on trippy and psychedelic. If a mainstream breakthrough was to occur, then people needed to notice This Kiss, and there was no way the visuals wouldn't stand out on television.
As an additional boost to its profile, This Kiss was featured in the 1998 (1999 in the UK) movie Practical Magic, starring Sandra Bullock and Nicole Kidman. Despite – barely – middling reviews and a poor box office performance, it still opened at #1 in the UK and America, providing further exposure to an audience who may not have been familiar with Faith Hill's material.
While crossover success may have been the intention with This Kiss, it wasn't rushed to contemporary radio. Sensibly, the track spent several months growing at country radio first, ensuring Faith Hill stayed close to her core fanbase rather than risk being seen as selling out at the first opportunity. That alone was enough to earn her biggest hit (as a solo artist) on the Billboard Hot 100, and thus as This Kiss started picking up airplay on adult contemporary stations, it rose even further in a way that felt organic. The song eventually peaked at #7, spending an impressive 48 weeks on the chart and sold a million copies in America alone, making it the 19th biggest-seller of 1998 there.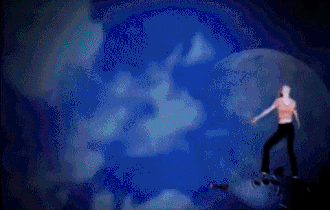 An international release subsequently followed towards the end of the year, whereby This Kiss reached #13 in the UK. That doesn't entirely capture the song's presence on radio and music television, though; it garnered heavy rotation at the time. However, country music – even pop-leaning – didn't have as clearly defined a market yet. Hence, it's less obvious where Faith Hill fitted (incidentally, Shania Twain was in much the same situation until That Don't Impress Me Much six months later). Nonetheless, This Kiss sold 100,000 copies – the 167th best-selling single of 1998 – and has more recently been certified for sales of 200,000 which is an entirely deserving uplift in the digital era given the track still sits prominently on country playlists, such is its timelessly captivating charm.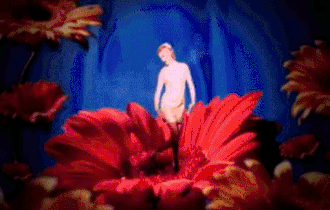 This Kiss remains a significant moment in Faith Hill's career, positioning her as a mainstream artist. And though further hits were not immediately forthcoming in the UK (follow-up Let Me Let Go peaked at #72), her commercial ascent continued into the early '00s on both sides of the Atlantic. This single might have been big, but there was much bigger still to come.
---