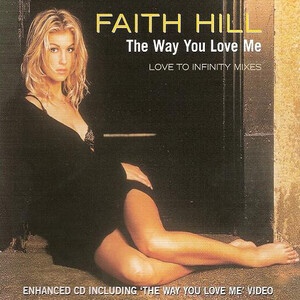 Released: 9th April 2001
Writers: Keith Follesé / Michael Delaney
Peak position: #15
Chart run: 15-24-25-40-49
Billboard Hot 100 chart run: 80-68-66-62-56-49-49-42-41-41-36-35-41-36-39-47-55-66-67-64 // 46-42-23-18-18-16-12-11-10-9-8-9-10-8-7-7-6-8-10-10-10-12-16-20-23-20-24-23-27-32-36-38-43-44-45-48
---
After several years flirting with an international breakthrough, Faith Hill took decisive action with The Way You Love Me. If the UK wasn't responding to her country music, then why not reimagine it as an epic dance anthem instead?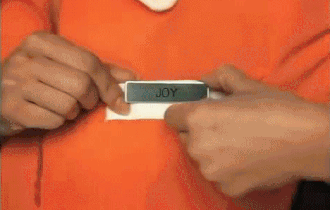 Faith Hill had enjoyed some international success with the hit single This Kiss, which peaked at #13 in the UK. However, her third album Faith reached no higher than #177 here. That's somewhat unsurprising given Shania Twain had the country-crossover market firmly sewn up with Come On Over. Nonetheless, Faith Hill's growing profile in America meant her label wasn't going to give up without a fight. The challenge with her fourth album – Breathe – was less to strike while the iron was hot, and more to wait until Come On Over started to run out of steam. Sure enough, it so happened that Breathe charted just a fortnight after Shania Twain's 51-week stay in the top ten came to an end.
Alas, if only things were that simple. The album peaked at #21, while the title track reached #33. Not a complete disaster, all things considered, but not the decisive success that anyone would have hoped for. Nonetheless, hopes for a reprieve came in the shape of The Way You Love Me. The track was a slow-burn hit in America, where it spent over a year on the Billboard Hot 100 across two separate chart runs. It was worth a punt, but even so, a pleasant mid-tempo country track was going to be a hard sell outside of America. So, what better way to increase the song's international appeal than with a dance remix courtesy of Love To Infinity. The production duo had form, remixing tracks from Celine Dion, Whitney Houston and – most promisingly – Shania Twain. The Way You Love Me was in safe hands and out of nowhere, was suddenly transformed into a huge dance-pop banger.
Crucially, this isn't just the original vocal track with a dance beat slapped underneath it. There's a real effort to give the song a new identity. The electric guitar riffs of the original are swapped for a cool French disco-inspired instrumental, complete with a classic-sounding piano melody and filtered synths. Even if you didn't know The Way You Love Me (and alas, few would), you would presume it to be an established dancefloor-filler. It's a bold statement of intent, and you can see precisely what Love To Infinity are going for here; they reimagined the track with all the intention of it being a distinctive Believe-esque anthem. A big – perhaps naïve – ambition, but pop music rarely oozed such self-assurance. If The Way You Love Me already believed it was a hit, then who were we to tell it any differently?
Following on from the call-to-arms intro, the song absolutely goes off. It's an exhilarating rush, and the hooks are much tighter and more pronounced with the tempo cranked up. There's such a sweet euphoria running through the track; this is brilliantly uplifting, feelgood pop music at its finest. Even the: "Love me" backing vocals have been stylised and distorted so that they better fit the change in sound. Such is the accomplishment of Love To Infinity's work here that the original is rendered so pedestrian it's practically going backwards.
It might now be masquerading as a disco banger, but there's no mistaking the origin of The Way You Love Me's lyrics, which are classic country through-and-through. There's something rather profound in Faith Hill ruminating over how unfortunate it is that her lover cannot experience their own physical affection: "It's not right, it's not fair, what you're missing over there". In the context of a thumping disco anthem, it's a slightly weird thing to get hung up on, and the offer of: "If I could grant you one wish, I'd wish you could see the way you kiss" is not necessarily the most desirable. It's adorably – and puzzlingly – twee, but this sort of whimsical storytelling makes much more sense in the song's original guise.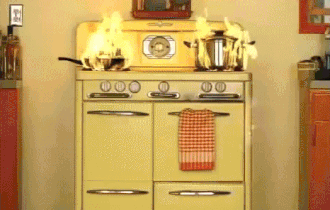 Although the two versions of The Way You Love Me are quite different, they did share the same Joseph Kahn-directed music video, albeit with some minor differences. The concept appeared to simply have been Faith Hill playing dress up, as she portrays, among other things, a waitress, a nurse, a police officer, a mother and – for the remix only – a weathergirl. Visually, the video looks terrific; it's glossy and vibrant (almost a bit too vibrant for the slower-paced original version of the song) and undoubtedly eye-catching. But, while the song and the video are well-realised as separate components, together they don't quite tell the same story. There's breakdancing in the diner, explosions in the kitchen (cute slippers, though) and some terrible Dee-Lite-esque kaleidoscope backgrounds. Faith Hill's sheer commitment to a music video that indulges in frivolity is faultless.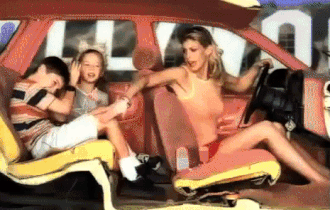 The Way You Love Me certainly reached for the sky (or should that be glitterball) in its attempt to become a timeless disco classic. It was rather disappointing, then, that the single drifted to #15 in the UK and amassed just five weeks in the Top 75. Not least because a lot of effort had gone into packaging The Way You Love Me for the international market, and it's hard to think of what else could've been done. Indeed, it seems unlikely that the original version would have fared any better.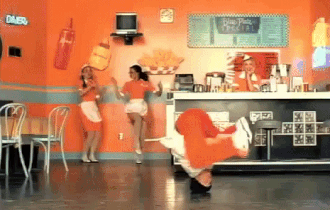 Yet, in the grand scheme of things, Faith Hill probably didn't lose any sleep over the inability of the song to connect outside of America considering how well it had performed on the Billboard Hot 100. During its initial chart run, The Way You Love Me peaked at #35 and hung around the chart for a respectable 20 weeks. A few months later, the track resurfaced, and this time climbed all the way to #6. In all, the single spent more than a year on the Billboard Hot 100 (56 weeks, in fact), and over three months in the Top 10. Such was the duration of its success that The Way You Love Me was both the 41st biggest song of 2000 and the 27th biggest of 2001. The single's achievements in America were all the more bewildering considering how it flew under the radar here.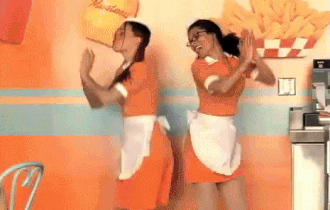 Having tried almost everything to land a hit, at this stage, you'd be forgiven for thinking it just wasn't going to happen for Faith Hill outside of America. After all, if a song so primed for success as The Way You Love Me couldn't conquer the chart, what could? If only there was a major motion picture requiring an epic love ballad…
---