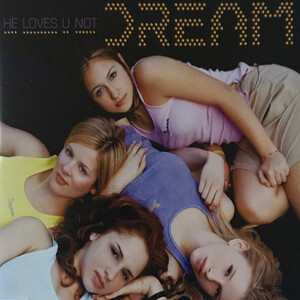 Released: 5th March 2001
Writers: Steve Kipner / David Frank / Pamela Sheyne
Peak position: #17
Chart run: 17-21-30-40-43-50-68
Billboard Hot 100 chart run: 99-92-81-59-47-42-32-27-18-18-11-8-5-2-2-3-3-3-7-9-10-11-10-19-23-28-38-46
---
Everything about Dream pointed to them becoming the latest chart-topping teen pop sensation following a successful launch in America. Alas, their debut single, He Loves U Not, wound up being slept on in the UK.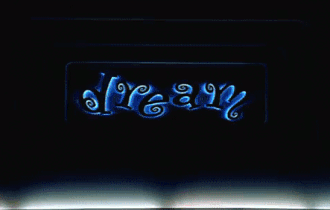 Dream were notionally created in 1998 when talent agent Judith Fontaine chose Holly Blake-Arnstein, Melissa Schuman, Alex Chester, and Ashley Poole to form a girl group. Initially called First Warning, they changed their name shortly thereafter and landed an audition at Bad Boy Records. The label, founded by Sean Combs – or Puff Daddy, as he was more widely known at the time – was predominantly known for hip-hop and R&B acts such as The Notorious B.I.G., Faith Evans, Mase and 112. Thus, Dream – all in their early teens – weren't an obvious fit for the roster. Nonetheless, they were offered a deal. After parting ways with Judith Fontaine (who later tried to sue the group for breach of contract; she lost on account of them being minors) and undergoing a minor line-up change (Alex Chester left and was replaced by Diana Ortiz), Dream started recording their debut album.
In some ways, the group represented an amalgamation of ideas currently – or that had recently been – dominating the chart. Each member was ostensibly given a role to fulfil because that was regarded as a prerequisite following the Spice Girls, although their personalities never came across as being quite so overtly defined. Dream's styling had the same balance of precocious, girl-next-door charm as Britney Spears, while their material leaned into the R&B-tinged bubblegum pop of Christina Aguilera's debut album. Indeed, that's no coincidence because He Loves U Not was created by the same team as Genie In A Bottle. Yet, even if Dream felt distinctly familiar at a conceptual level, the execution was faultless. They looked and sounded like a big deal; plus, the group's association with Sean Combs was a uniquely credible endorsement. In all, they were remarkably well-positioned for their debut single to deliver on the hype.
The blueprint of Genie In A Bottle is clearly distinguishable in aspects of He Loves U Not. And while it never comes across as an intentional or transparent retread, there are elements – like the rapid, popping R&B-lite beat, preceded by a gentle piano riff – that are decidedly similar. However, the song soon begins to forge its own identity with a distorted intro: "Give it your all girl, give it all you got, you can take a chance and take your best shot; I see what you want girl, and whatcha do, he's never gonna, gonna make it with you" that is dripping with attitude. He Loves U Not may be situated squarely within the realm of high school adolescent romance but comes at it from a refreshingly novel angle.
While Dream are – ostensibly – warning a potential love rival to stay away from their man, the track is partly framed as a teasing challenge to try: "You can pout your cherry lips, try to tempt him with a sweet kiss (sweet kiss), you can flirt your pretty eyes, he ain't got his hands tied", such is their assertive confidence in the relationship. There's some terrific songwriting here, as He Loves U Not takes a whimsical game of chance, turning the idea on its head: "You're pulling petals off a flower tryna get your way (way), keep pulling 'til it says what you wanna say (say), girl you can pick a field full of daisies, but he'd still be my baby" to create a track full of sassy bite.
If Dream were merely riding on the coattails of the teen-pop zeitgeist, they'd have been doing a splendid job because the production values are impressively slick throughout. But there are moments where they go beyond that, most notably the breakdown – where echoed vocals: "Doesn't matter what you do (do), he's never, never gonna be with you" swirl around fuzzy synths and a groaning, screeching electric guitar – feel slightly ahead of the genre (there's an air of *NSYNC's Celebrity about it, which was still a few months away). Moreover, the addition of punctuated ad-libs to the final choruses creates a dizzying sense of intensity: "No chains (no cha-a-a-ains) to unlock, so free to do (to do) what he wants (what he wants, yeah), he's into what he's got (and that's me), he loves me, he loves you not; no matter what you do, he's never gonna be with you (he's my guy), he's into what he's got (and that's me), he loves me, he loves you not", with Dream suddenly firing from every angle. A great pop song isn't necessarily what people would expect from a new act on Bad Boy Records, but that's precisely what this is, and it's hard to imagine any of the more mainstream labels having done it better.
The accompanying music video for He Loves U Not is resoundingly a product of the early-'00s, and – much like Christina Aguilera's Come On Over Baby (All I Want Is You) – captures the essence of American teen-oriented media at the time in its most vivid and glossy form. It starts with Dream wearing candyfloss pink clothes and singing the song in a sleek, silvery-white room featuring their logo emblazoned on the light panel wall behind them. Interspersed alongside that are cutaways of each member in what is later revealed to be a surrealist cube (lovely furnishings) where the group move around the walls and ceiling at impossible angles. The video then moves to the desert – with dynamic shots of Dream being driven in dune-buggies – where He Loves U Not is performed at night with a roaring fire in the background while extras dance around the stage.
Bad Boy Records clearly threw a generous budget behind the group. As a result, the visuals hang together in a way that was coherent and appealing to the teen demographic Dream were pitched at, with sets, effects and editing that are all impressively polished. Certainly, He Loves U Not looks the part from a technical and aesthetic perspective. But there's more substance to the video than that, for the group – unquestionably – had something special. They exude an inherently cool, aspirational star quality (which is an achievement given milling around in the desert isn't a particularly relatable setting) and come across as likeable while still having a spiky feistiness about them. As debut singles go, this is about as self-assured as they come.
Commercially, however, He Loves U Not experienced decidedly mixed fortunes. When the track arrived in the UK, there was no doubt that Dream were being primed as an act who'd sweep effortlessly to the top – or thereabouts – of the chart. And there was every reason to think that'd be the case because, in America, the track had already reached #2 on the Billboard Hot 100 and spent several months in the top 20. So, it was somewhat surprising to see He Loves U Not peak at a comparatively modest #17 here, and the track fared similarly – or worse – across Europe and Australia, too. The song, the group, or both, just didn't catch on in the same way, with a relative lack of promotion due to touring commitments in America perhaps being the critical difference in exposure. Thus, even though the single spent a month in the top 40 – a reasonable outcome, all things considered – there were no further attempts to establish Dream in the UK.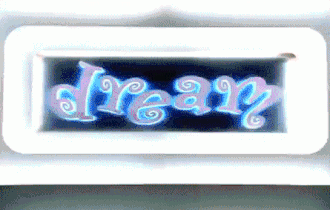 As much as that was disappointing, it did make sense because what went somewhat underappreciated here is just how popular Dream were in America. They supported *NSYNC on selected dates of their No Strings Attached and PopOdyssey tours, became the first girl group to have a video retired after 65 days on TRL, and even released a (singing) doll range. Understandably, the priority for Dream was to seize every opportunity and capitalise on their success in America, leaving little time to promote elsewhere. And things were going well; a second single – This Is Me – reached #39 on the Billboard Hot 100, while their debut album (the brilliantly titled It Was All A Dream) peaked at #6. It's entirely possible – perhaps even inevitable – that the growing momentum would eventually have led to another international push…but then everything came to a grinding halt.
In the aftermath of 9/11, a promotional tour Dream participated in – alongside 3LW, Jessica Simpson, City High, Eve, Nelly and Destiny's Child – was cut short. Furthermore, since Bad Boy Records was based in New York, most of the label's activity was put on hold. The group's planned third single, In My Dreams, was scrapped, and with nothing else on the album deemed appropriate given the national mood, the campaign subsequently fizzled out. It was a situation nobody could have planned for, but one from which Dream failed to recover. As work began on a follow-up, they were shifted in a more mature (read: sexier) direction, which ultimately led Melissa Schuman to leave, with Kasey Sheridan joining in her place. The group's eventual comeback single – Crazy – failed to replicate their early success, the album was shelved, and Dream were unceremoniously dropped.
As an overall package, He Loves U Not deserved far better than the largely indifferent reaction it evoked outside of America. And, although that was unlikely to have significantly altered the chain of events which unfolded, a higher profile elsewhere would have given Dream something to fall back on as a contingency, at least. In the end, though, the group's debut album proved true to its word: their time in the spotlight was indeed the stuff of dreams, and it was over far too quickly.
---