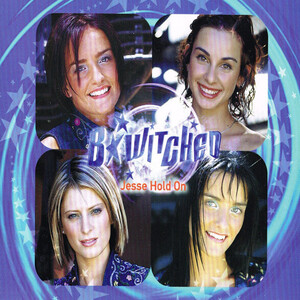 Released: 4th October 1999
Writers: B*Witched / Ray Hedges / Martin Brannigan / Robert Hodgens
Peak position: #4
Chart run: 4-8-13-13-33-43-52-54-58-72-X-X-67-60
---
Little more than six months after claiming a fourth consecutive #1 single, B*Witched kicked off their second album campaign with Jesse Hold On. And while their chart-topping success was bound to end at some point, few would have predicted just how quickly things would unravel…
It was inevitable that the rate at which B*Witched accumulated a record-breaking of hits – all four singles from their self-titled debut album were released in the space of nine months – would catch up with them eventually. By that standard, even though the follow-up (Awake and Breathe)was released almost exactly a year after B*Witched, a six-month gap between Blame It On The Weatherman and Jesse Hold On was probably enough to stall momentum somewhat. The group had also spent much of that time away from the UK, promoting in America, where two of their singles charted on the Billboard Hot 100 (C'est La Vie peaked at #9) and B*Witched reached #12, eventually being certified as a million-seller. Thus, B*Witched found themselves in a notoriously tricky position of ostensibly returning to pick up where they left off, despite the size – and expectation – of their fanbase being much broader than before.
In that respect, it's easy to see – and perhaps even admire – what Jesse Hold On was trying to do. There are distinctive flourishes, notably the presence of an Irish fiddle woven into the production, that unmistakably mark this as a B*Witched track. Most prominent this time, though, is a sprightly banjo hook, which is a lot of fun and certainly makes the song stand out. But it also leaves Jesse Hold On sounding a bit like a pastiche country track, which the group probably could have pulled off on their debut album. Indeed, coming immediately after C'est La Vie and Rollercoaster, this would almost have represented a logically bombastic evolution. However, the third and fourth singles from B*Witched – To You I Belong and Blame It On The Weatherman, in particular – had already shown a level of depth to the group's material that remained consistent with their identity. So, by comparison, Jesse Hold On felt like a step backwards.
Nonetheless, this is an irresistibly cute pop song. It's brimming with the sort of wholesome and completely unjaded view of love where happily ever after is the only possible outcome for a relationship: "Every little thing I do, it's for you, I'll be true, yes I do, oh yeah; never mind the stormy weather, we'll blow the clouds away-yay-yeah". Moreover, there's an inherently likeable effervescence in the way B*Witched deliver Jesse Hold On that reaffirms their appeal. It's easy to buy into the track – however romanticised – because of their wide-eyed commitment. So much so that even when the group start alluding to the notion of marriage ("I give you my hand, now come rescue me, for better or worse, I do"), it would seem unjust not to let them enjoy the moment despite common sense suggesting things might be moving rather quickly.
From a songwriting perspective, Jesse Hold On utilises many of the same tricks as the preceding singles in constructing hooks. With a chorus built around simple repetition: "Oh Jesse hold on, just hold on, and on, and on, and on, oh Jesse be strong, just hold on, and on, and on, and on", that incorporates a tapestry of harmonies and: "yeah, yeah, yeah, yeah" backing vocals, the melody is effortlessly easy to pick up – whether the listener wants to or not – and consequently difficult to forget. Similarly, the transition into a key change: "Stop waiting, all the waiting is gone, stop waiting, all the waiting is gone, and on, and on, and on, oh it's gone and on, and on, and on…yes it's gone and on, and on, and on, yes it's gone and on, and on, and on" is dizzyingly euphoric. There's no question whatsoever that Jesse Hold On is as upliftingly joyous as it is consistently laden with hooks. It's just that the context of the track – as a lead single – meant it probably needed to move the formula along a bit for B*Witched rather than rely so explicitly on the mould of their debut album.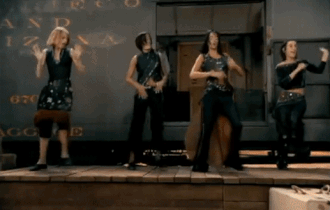 The music video for Jesse Hold On is a lesson in how to take one – throwaway – lyric ("Sitting on a crowded train") and extrapolate it as a theme for the whole song. What's more, it works quite well. Filmed at the Pacific Southwest Railway Museum in California, there's a lovely nostalgic new world charm about the visuals, though they're not explicitly set in the past. It's a straightforward concept, with B*Witched performing Jesse Hold On while cutaway shots show them toiling over a furnace to help a steel worker repair the steam whistle of a train (which the group later ride off in). Whether there's enough replay value in the video – which was going to be played relentlessly in the lead-up to the song's release – is questionable. However, it certainly looks the part in signifying the group were entering new album territory. The choreography remains as fervently energetic as ever, but it now feels like B*Witched are being styled as women rather than teenage girls. It's a measured change, though, because they still weren't moving away from the trademark double denim outfits at this stage.
Regardless of when it occurred, the inevitable consequence of B*Witched's record-breaking run of chart-topping hits is that the only way was down. Thus, whatever legacy Jesse Hold On might have had, the track was defined by one thing only. It took the dubious honour of becoming the group's first single (excluding their contribution to Thank ABBA For The Music) not to reach #1, peaking instead at #4. If there's any consolation to be had, B*Witched were beaten by Christina Aguilera's Genie In A Bottle, and not even their best sales week – when Rollercoaster sold 156,800 copies – would've changed that outcome. Even so, there were some concerning signs, not least the fact that overall sales of 216,300 were less than the 231,100 achieved by Blame It On The Weatherman six months earlier. It's not to suggest that Jesse Hold On was a disaster by any means, but at the same time, it shouldn't have had much trouble outselling the fourth single from a double platinum album.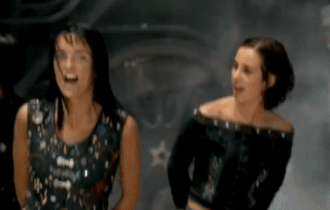 The release of Awake and Breathe several weeks later further reinforced a perception that B*Witched were starting to drift commercially. Again, it wasn't a dramatically pronounced decline; the album debuted and peaked at #5, remaining in the top 40 – though mainly towards the lower end – throughout the festive period. However, that buzz of excitement the group had capitalised on just a year earlier seemed, all of a sudden, to have quietened. The same was also true in America, where Awake and Breathe peaked at #91.
But what went wrong? There might be a temptation to blame Jesse Hold On for being the wrong lead single, but realistically, nothing else on the album jumps out as an obvious alternative. And that's probably the root of the problem. Awake and Breathe seemed almost to get lost in the process of its own creation. It's a mixture of ideas, which have some semblance of trying to achieve a product that could be marketed globally, but mostly end up feeling underdeveloped and haphazardly thrown together. More than anything else, the album feels like it exists because B*Witched's record label was operating under the belief that it had to, rather than allowing some time – even just a few months – to take stock and work out how best to nurture the group's sound.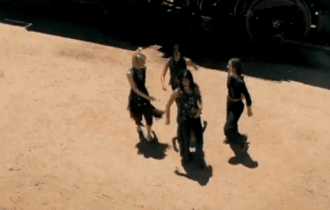 The impact of taking such a rushed approach soon became clear because, in just two singles, B*Witched went from victoriously claiming a fourth #1 hit to scoring their final top ten. But all things considered, Jesse Hold On was merely a by-product of the flawed approach to their second album. And while not perfect, it's arguably one of the few things Awake and Breathe actually got right.
---