Released: 9th September 2002
Writers: Richard Stannard / Julian Gallagher / Rob Davis
Peak position: #6
Chart run: 6-12-12-19-21-24-34-43-63
---
Pop Idol took TV talent shows to the next level by allowing viewers to decide on the eventual winner, but there was a risk they wouldn't always make the right decisions along the way. Fortunately, Simon Fuller kept a close eye on proceedings and stepped in when Sarah Whatmore made an early exit from the show.
Things started in earnest for Sarah Whatmore on her Pop Idol journey. She made an immediate impression on the judges and breezed through to the live heats, where her performance was infamously met with a marriage proposal from Simon Cowell. Yet, the public was evidently not quite so enamoured with Sarah Whatmore as she finished fourth in the telephone vote behind Rik Waller, Aaron Bayley and Darius Danesh. However, the impression she made in her relatively short time on Pop Idol was such that the show's creator, Simon Fuller, quickly offered her a record deal anyway. This was also, allegedly, one of the reasons a wildcard was introduced during American Idol and, subsequently, the second series of Pop Idol. It gave the judges (and producers) an opportunity to progress contestants they still felt had potential, even if audiences hadn't necessarily picked up on it.
As it happens, this was actually a pretty good outcome for Sarah Whatmore. Of course, she would have wanted to progress further; but it's entirely questionable how much that would have benefitted her in hindsight. Pop Idol as a concept was still somewhat crude, and although disparagingly labelled as a glorified karaoke contest by critics, that's not far from what it was. Later iterations of shows like X Factor attempted to curate the material to individual artistic styles, but the opposite happened here. The contestants were forced to grapple with specific themes – such as Burt Bacharach songs(?!) and the dreaded Big Band week – while adapting their voices to arrangements that didn't always suit. At the end of it, there was still no real indication of what direction they might pursue as recording artists. So BMG just did what they knew best: inoffensive, risk-averse ballads and mid-tempos designed to cater to the broadest mainstream demographic possible.
That's where Sarah Whatmore differed. She'd exited Pop Idol so early that it wasn't really possible to conclude the type or size of fanbase she might command. Thus, a safe song wasn't necessarily going to cut it; she needed a good song. And that is precisely what she got with When I Lost You. It's easily one of the most adventurous, current-sounding debut singles to emerge from Pop Idol, having been allegedly intended for Kylie Minogue's Fever. All three writers of it had contributed heavily to that album, and while there's no evidence the track got so far as being recorded, it's certainly easy to imagine how it would fit sonically within that context.
The production values are top-notch. It's laced with a dirty electro bassline (immediately reminiscent of Can't Get You Out Of My Head) that growls menacingly during the verses: "Well I tried, I tried to hold this thing together, but you wanted more than I could give, I know that's not the way to live, the time I thought that we would last forever". In addition, there's a slightly muffled metronomic beat à la In Your Eyes and generously applied vocal distortion that recalls Burning Up. Crucially, however, although When I Lost You is very much grounded in the DNA of Fever, it still manages to be its own thing and doesn't merely come across as a derivative effort. That's partly because the song is produced to the same standard and – most importantly – is performed by a terrific singer.
Despite the desperation wrapped up in the lyrics ("There has got to be a way around, find a place of common ground, let's go back to days when we were lovers"), Sarah Whatmore conveys a sense of calm – almost resigned – dignity over the situation. It's incredibly effective and far more engagingly melancholic than taking the song down a histrionic route, particularly against the swirling instrumental. The quality and personality exuded by her voice also mean it can be manipulated without sounding like the track is trying to disguise or compensate for shortcomings in the vocals. Therefore, the vocoder inflections applied to the chorus: "When I lost you I lost everything, but I still want you; when I lost you I lost everything, now I'm falling apart 'cos you're still in my heart…", don't exist as a point of necessity but because they're entirely right for the song. Perhaps the best thing about When I Lost You is that it doesn't come across as calculated or over-thought, which was – and still is – a rarity for TV talent shows. Yes, people inevitably wanted to infer Sarah Whatmore was trying to be the UK's answer to Kylie Minogue, but the most immediate impression of this single is simply that it's an incredibly well-executed pop song.
The music video for When I Lost You duly complies with that grand tradition of pop-dance material in the late '90s/early '00s by having Sarah Whatmore roll around on a beach while the ocean laps around her (needless to say, she looks incredible). And yet, for all that this is a very overfamiliar concept, there are some interesting deviations. For a start, although the water and sky are deep idyllic blues, the sky is full of grey clouds, giving the aesthetic a muted, moody feel that neatly mirrors the tone of the song. Also, things take an unexpectedly biblical turn as Sarah Whatmore doesn't stop at immersing herself in the water: she dances on it, too. Suggesting she could be the new Kylie Minogue was a bit of a stretch at this early stage of her career, but the new Jesus? Sure. The evidence doesn't lie. Though there's nothing fundamentally unique about the way When I Lost You is presented visually, it's another excellent example of the single being realised in a way that makes it inherently fit with the 2002 chart landscape.
When I Lost You peaked at #6 in the UK, meaning once the dust had settled on Pop Idol, Sarah Whatmore comfortably outperformed Rosie Ribbons and Zoe Birkett (their debut singles both reached #12) as well as matching Rik Waller. That's despite all of them having finished the contest ahead of her. There was definitely some natural star quality here; everything feels a little more cohesive and effortless. And – much like (Anyone Of Us) Stupid Mistake – this was another demonstration of the benefits to be reaped from launching and establishing acts with decent material. Yet, it's also hard to know precisely what BMG would have thought about all this in the context of the million-selling success enjoyed by Will Young and Gareth Gates. Of course, expectations weren't (or shouldn't have been) the same, but while total sales of 84,000 were enough to earn Sarah Whatmore a second single, she was going to have to work hard to keep the record label's attention when the returns were so much higher elsewhere.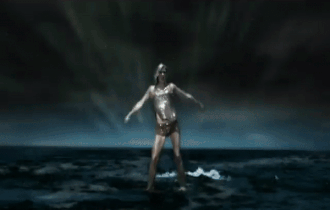 However, in the meantime, few could argue that Sarah Whatmore's premature departure from Pop Idol hadn't been a significant miscarriage of justice based on the strength of When I Lost You. Her being signed anyway might have defeated the purpose of the show – in principle – but this is one occasion where it was well worth bending the rules.
---