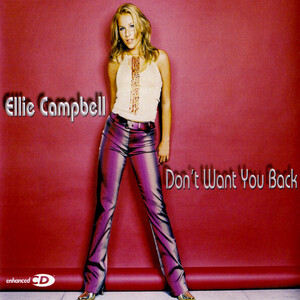 Released: 28th May 2001
Writers: Mark Topham / Karl Twigg
Peak position: #50
Chart run: 50
---
Almost two years after her last attempt to conquer the charts faltered, Ellie Campbell returned for another go. Don't Want You Back definitely sounded like a hit…all of Britney Spears's merged together, in fact.
After finally breaking into the top 40 with So Many Ways, things seemed to be moving in the right direction for Ellie Campbell. You're No Good was lined up as the third single; however, it was eventually cancelled despite a video being filmed and played on music channels. Curiously, Jive Records still went ahead with the release of her debut album, Ellie, in 2000, although understandably, the absence of an accompanying single (or any publicity whatsoever) meant it didn't make an impact. It subsequently seemed, in all likelihood, that Ellie Campbell had been quietly dropped. However, in early-2001, she re-appeared once more when Don't Want You Back entered the Australian charts. It wasn't a massive success – reaching #44 – but then, the benchmark hadn't been set particularly high the first time around. And it prompted Jive Records to have another go in the UK.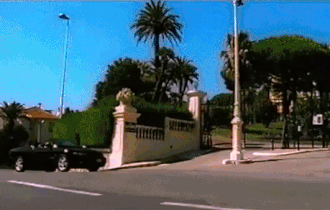 Don't Want You Back is diligently modelled on the punchy uptempos of Britney Spears's first two albums. There's no attempt to pretend otherwise; this is clearly an attempt to jump aboard that bandwagon. And while it does emulate Cheiron pretty well, they were the undisputed masters of their craft; thus, a copy – no matter how closely it follows the template – always sounded like an inferior bootleg. Instead, Don't Want You Back's greatest triumph comes from how little it sounds like a Karl Topham, Karl Twigg and Pete Waterman song. They nail both the swagger of the …Baby One More Time/Oops!…I Did It Again-esque beat and the distinctive, ominous production qualities. If ever there was an attempt that could conceivably pass for a Cheiron original, this one comes remarkably close.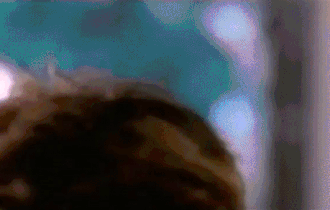 Don't Want You Back is an utter triumph from start to finish. It opens with an epic, distorted electric guitar riff and an intro that is so perfectly turn-of-the-century: "Don't want you…oh-oh… don't want you back…oh yeah". The production swooshes and crashes in all the right places as Ellie Campbell casually despatches with a man who's done her wrong: "You took me for a fool, don't call it a mistake, the roses may be real, but baby you're just fake". Yet, there is still something unmistakably pleasant about her voice so that the put-downs are never entirely so cutting as they could be. However, any shortfall in attitude is more than compensated by the sheer velocity packed into the chorus: "Bye bye baby, I don't want you back, read my lips it's time you got the facts, oh-oh-OH, bye bye baby 'cos I'm better than that, and now I've found out where you're really at, I don't want you back". Again, it borrows generously from Britney Spears's material, though shrewdly sidesteps potential copyright claims by never being specific enough to one particular song.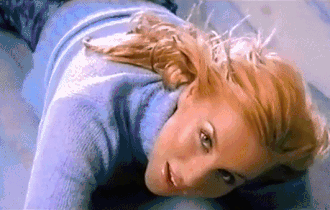 Crucially, Don't Want You Back remembers something many other Cheiron sound-a-likes overlooked: that the songs are supposed to be fun. And that's something the team behind the track had a lot of experience in. Thus, they're able to deftly replicate all the elements without it coming across as calculated and soulless. The trademark middle-eight is correct and present: "And when you're sitting in your lonely room, remembering the way we used to be, you'll be sorry you were such a fool, I'm gonna find someone whose love is just for me", with a delicate pause quickly giving way to rousing chants of: "Don't want you back, I… don't want you back (I don't wantcha back), I… don't want you back (I don't need you back, NO NO!)". The final choruses are steeped in an absolute rush of '00s pop energy that – quite frankly – is far more deserving of a place on Oops!…I Did It Again than most of the mid-tempos and ballads clogging down the latter third of that album.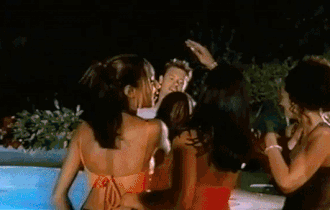 The music video for Don't Want You Back does a decent job at reimagining Ellie Campbell as a high-kicking '00s pop star. Again, nothing about the plot is wholly original, but it is well-executed, nonetheless. She turns up at her boyfriend's apartment (with a posse of friends, of course) to find him in bed with another woman. There's a shot where the phone handset is left hanging, and the camera pans across the room while the couple hurriedly gets dressed. The focus then shifts to Ellie Campbell glaring through the glass door, and it is brilliantly on point! He later comes around with some flowers and is pushed into the swimming pool (which is teasingly framed in the background throughout). It remains apparent in the choreography sequences interspersed throughout that Ellie Campbell was not a natural dancer, although it's hidden reasonably well with some creative jump cuts and close-ups. And despite posing some questions about the ownership of the property – since Ellie Campbell appears to be booting her boyfriend out of his own apartment – the visuals – are enjoyably on-brand for the song. The video seems to have commanded a reasonable budget despite a minimal incentive for one, given any returns on the album campaign thus far must have been modest, at best.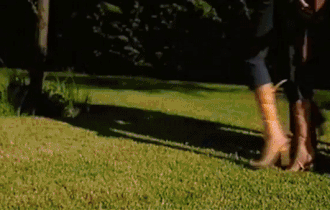 All in all, Don't Want You Back is a really solid effort from Ellie Campbell. But looking at the broader context, it was left far too late to have any impact. The single didn't arrive in the UK until mid-2001, by which point Britney Spears had already wrapped up her second album campaign. And even she was now looking to explore a new musical direction, with I'm A Slave 4 U just a few months away. There's an (unconvincing) argument that Jive Records might have considered it a conflict of interest to release Don't Want You Back earlier. But with no disrespect to Ellie Campbell, she was always going to be clinging onto Britney Spears's coattails. However, there was barely even any scope for her to do that by sitting on the track for such a long time. So, the single ended up limping into the UK chart at #50. Even considering all the contributing factors, which provide a perfectly rational explanation for this, it still feels like an unduly harsh result. The Ellie album was then reissued with a new tracklist, although what that amounted to was the Danja-Mouse Remix of Don't Want You Back appearing in place of the W.I.P. Remix (not a good swap) and all the existing songs in a different order. Once again, it came and went without a trace. Ellie Campbell had finally reached the end of the road.
The irony is, there probably was room in the charts – at some point – to have landed that elusive hit single. Yet, somehow, Ellie Campbell's debut album campaign managed to be both too early and too late to the party to fully capitalise on Britney Spears's success. Still, no one could ever listen to Don't Want You Back and say she didn't give it her very best shot.
---