Released: 2nd August 1999
Writers: Dan Frampton / Pete Waterman
Peak position: #26
Chart run: 26-46-71
---
In an attempt to find a new direction for Ellie Campbell, her second single ended up sounding like a mixture of Britney Spears and Steps, which was as brilliant a premise as there could be.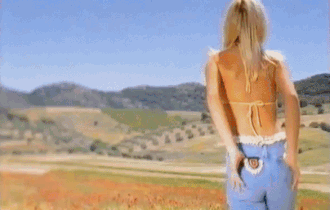 There is a sense that So Many Ways exists primarily due to extremely good fortune on Ellie Campbell's behalf. Launched under the watchful eye of Pete Waterman and signed to a major label (Jive Records), both were enjoying a great degree of success and could so quickly have written her off as a blip when her debut single, Sweet Lies, peaked at #42. However, although it was released after …Baby One More Time, there hadn't been enough time between the two tracks (five weeks) for Ellie Campbell's launch to be steered in any way by the arrival of Britney Spears. So, with record labels now desperately scrabbling around to jump on the bandwagon, it was fortuitous that here she was – essentially a blank canvas – primed and ready to go.
So Many Ways is a typical example of the songs that started to appear with increasing frequency in the immediate aftermath of …Baby One More Time. Which is to say that taking the track at face value, it utilises many of the same elements; or the essence of them, in any case. Even so, the mastery that Cheiron brought to their work was not easy to replicate, and that is often where such attempts faltered. Luckily, Ellie Campbell had another pop legend in her corner, and Pete Waterman's involvement deftly fills in the gaps, saving So Many Ways from succumbing to the same fate.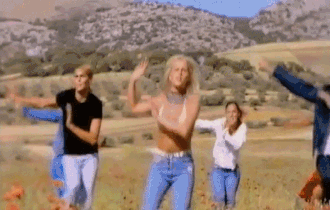 It's immediately evident that this was recorded (or mixed) around the same time as Steptacular because the production borrows heavily from Steps. The synthesised guitar twang sound effect from Say You'll Be Mine regularly punctuates the track, while the twinkling middle-eight is reminiscent of Love's Got A Hold On My Heart. Consequently, it makes a lot of sense that So Many Ways works well because it combines two successful – albeit different – approaches to pop music and strikes a perfect balance between them. It's a bit too Europop to be Britney, too teen pop to be Steps, and therefore doesn't sound like a song that either act would have recorded. But it is, nevertheless, very much a product of the time and utterly terrific as a result.
So Many Ways radiates positivity from every pore; it's a song whose message is every bit as effervescent as the bouncy, summery beat accompanying it. There's a quaint romanticism here: "I could compare you to the sun in the sky, but that will never do; or to a dream that in the morning light, still comes true", that is thoroughly charming. It's the type of track that enthusiastically captures that feeling of being caught up in the throes of love. Although Ellie Campbell seems intent on trying to prove the depth of her feelings: "So many ways, to say how I love you, how I need you baby baby; I count the days until you believe me, that's all I can do, until then, gonna tell you boy, in so many ways", it's unclear that she's doing it for any other reason than she just wants to. Such was our fondness for spontaneous, grand declarations in the '90s.
Famously, Pete Waterman signed Ellie Campbell after hearing her sing three lines of a song, which made it all the more puzzling that Sweet Lies was chosen as her debut single. Here, though, is where we start to hear what he did because So Many Ways is elevated by a terrific performance. It showcases Ellie Campbell's versatility as a singer, with gentle harmonies and earnest vocal runs ("Somehow I've gotta get the message to you-ooh-ooh-OOH"). The final minute of the track absolutely nails the brief and is as punchy a slice of bubblegum pop music as you could hope for. The melody is stretched to create new hooks ("How I NEED you, bab-aay"), while the chorus is peppered with ad-libs: "SAY how I love ya, SAY how I need ya". The warmth and sincerity in Ellie Campbell's voice is immensely likeable; it leaves So Many Ways feeling reassuringly familiar, which is absolutely not a bad trait for a song to possess.
That trend continues into the music video, which is cheerily and inoffensively twee. Visually, it's very much on theme with azure skies and a sun-drenched countryside setting. It's perhaps the biggest sign yet that So Many Ways – as tremendous as it is – was not the natural direction Ellie Campbell intended to take. The dance routine involves a lot of planted feet and arm-waving handography, which has an endearing playground quality to it but does feel like a bit of a budget effort. However, there's no doubt that the camera loves Ellie Campbell. When she's not bopping awkwardly in a poppy field, the video is full of wistful gazes (although her beau is more interested in the picture he's painting). She really sells the song, rather than just reciting the words, and it's here that you sense Ellie Campbell is most in her comfort zone. Indeed, So Many Ways is an early example of the downside where – for a brief moment – everything needed to look and sound like Britney Spears. Some acts had the panache to pull it off, but others didn't, simply because that isn't what they were signed to do.
Nevertheless, So Many Ways ended up giving Ellie Campbell her first (and only) top 40 single, which is the very faintest of silver linings because a peak of #26 still hurts. Sure, there are contributing factors here; promotion was limited, and magazine coverage was modest, probably in part due to the performance of Sweet Lies. Furthermore, there wasn't yet any real hunger for a deviation on the Britney Spears formula considering she'd only released two singles by this point. And So Many Ways was half a step backwards, if anything. Nevertheless, this is a great effort that serves a halcyon slice of late '90s bubblegum pop goodness. It's impossible to dislike a song that is trying so hard to fit in, and for sheer effort alone, it deserved more than such meagre returns.
You might think that the writing would very much be on the wall for Ellie Campbell this time. In the short term, it certainly seemed that way as almost two years passed before she made another attempt on the charts. After a further re-think, would it be third time lucky? We probably don't even need to answer that…
---