Released: 29th June 1998
Writers: Rick Nowels / Billy Steinberg / Greg Fitzgerald / John Robinson Reid
Peak position: #13
Chart run: 13-19-24-32-38-40-60
---
Matthew Marsden sent hearts a-fluttering when he joined Coronation Street in 1997. But it wasn't long before he signed a major record deal with Columbia Records and set about launching a surprisingly serious pop career.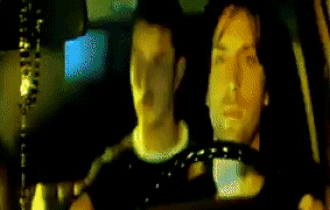 Although he appeared on Coronation Street for little more than 12 months, Matthew Marsden made an immediate impact. This wasn't his first dalliance with an ITV soap, having completed a three-month stint on Emmerdale several years earlier. However, as mechanic Chris Collins, he attained a new level of fame, thanks in no small part due to inspired storytelling – including a brief dalliance with Sally Webster – that often required him to be dressed in little more than (high-waisted) boxer shorts. It earned Matthew Marsden a 1997 National Television Award for Most Popular Newcomer and a devoted legion of fans. However, reports that he'd signed a deal with Columbia Records allegedly didn't go down well with some of his castmates, who'd been forbidden to mix music and acting interests (as such, we'll never know what Curly Watts and Les Battersby's Christmas single would have sounded like). The official line from ITV was that Matthew Marsden already had a record deal before joining Coronation Street and was free to pursue it any time.
So, in 1998, that's precisely what he did, sensationally quitting the show to launch a singing career. But a bigger surprise was arguably yet to come because Matthew Marsden's debut single did not take an obvious route. As a staple of the teen magazine pin-up pages, bubblegum pop would seem to have been the way to go…but The Heart's Lone Desire quickly put paid to that idea. It's a mellow, moody effort that projects him as an introspective thinker, with such philosophical musings as: "Fire has to burn, rain has to fall; world has to turn, snake has to crawl" and: "Roots need to drink, water has to flow; brain needs to think, woman wants to know". There's something almost profoundly poetic about Matthew Marsden's deep and meaningful observations on life, which plays into this as an attempt to establish some gravitas to his persona. And it worked because while this song may have defied expectations, trying to imagine him as a bombastic, technicolour pop star quickly became an alien concept and just doesn't work.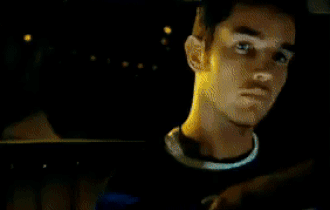 While The Heart's Lone Desire distances itself from the bubblegum pop sound dominating the chart (which means the track has aged quite well), there are still moments where it is unmistakably of its time. The: "Mmm…yeah…huh…yeah, come on now" refrain is quintessentially '90s, and some of the accompanying remixes offer a glimpse at how the song might have been realised with an entirely different focus. Instead, the production is far more downbeat; the beat plods ominously through the track, while orchestral swells create a tense underlying drama alongside Matthew Marsden's soothing vocals. It takes real confidence to lead an album campaign with a song like this, which speaks volumes of how much Columbia were invested in him.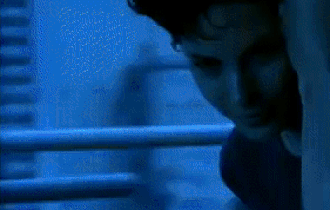 Like every other aspect of The Heart's Lone Desire, the music video – begrudgingly – deserves respect for rejecting Matthew Marsden's looks as the driver for his popularity and capitalising on that. Instead, it doubles down on establishing him as a credible, brooding singer. This is quite a slow-moving video by pop music standards, with lots of pensive gazing into the distance. And though there's a blurred line as to whether Matthew Marsden is performing or acting The Heart's Lone Desire, either way, he knows how to work the camera, and his screen presence is gripping. Some of the sequences are made strikingly effective by clinging onto that air of mystique around him, particularly the shots of him wandering around a deserted fairground. They have an atmospheric eeriness, which isn't just achieved by filming them through a blue filter. Although the concept is a bit style over substance – with different threads that don't really come together effectively – it sort of makes sense thanks to the way in which Matthew Marsden sells the whole thing.
Given the stigma and snobbery attached to soap stars turning their hand to music, The Heart's Lone Desire fared reasonably well. It peaked at #13 and spent six weeks in the top 40, which seems about right for a moody, slow-burn track like this. In any case, Matthew Marsden fared better than fellow castmate Tracy Shaw. Her foray into the charts with Happenin' All Over Again took an altogether more frivolous approach and scaled the dizzy heights of #46 the previous week (you should have stayed at the party, Maxine). So, an understated debut though The Heart's Lone Desire might have been, there was most certainly something to work with here. And Columbia Records had a plan because entering the chart a few spots below Matthew Marsden was another of their recent signings: Destiny's Child.
So, what better way to galvanise the fortunes of both acts than by pairing them up for a duet. Yes, Beyoncé Knowles performing backing vocals for Matthew Marsden was about to be a thing that actually happened.
---