Released: 14th February 2005
Writers: James Theochari / Sarah Shawcross / Tom Kent
Peak position: #9
Chart run: 9-23-38-51
---
This was a big moment for Angel City. The dance group had successfully landed several hits after establishing a reliable formula, and Sunrise didn't deviate too far from that. But this time, their source material was far more obscure…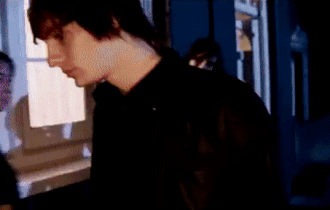 Sunrise originated as a trance song, performed by Ashiva on the Double F Double R record label. Although not widely known, it appeared that a full release was planned at some stage. A radio edit was created, which pushed it more towards the poppier side of dance music, and a music video was filmed. The track also appeared on several high-profile compilation albums, including Ministry of Sound: The Annual 2004. However, Double F Double R was folded into London Records, which itself had been acquired by the Warner Music Group in the early '00s. Thus, Sunrise slipped between the cracks, seemingly destined to go largely unnoticed. That is until Angel City once again stepped in.
It's not to say that Ashiva's version wouldn't have been a hit, because it is very good indeed. But Angel City had both a higher profile and the momentum behind them off the back of their first top ten single. Considering how faceless commercial dance music could be – particularly as it flooded the charts during the early-'00s – the group had done impressively well to give themselves as distinctive a sound and identity as possible. With that radio-friendly version of Sunrise conveniently already in existence, the track was re-produced, Lara McAllen's vocals were added, and voilà: Angel City had what would be recognisable to some as a cover, but for a lot of their audience – particularly the more pop-leaning – was, for all intents and purposes, a brand-new song.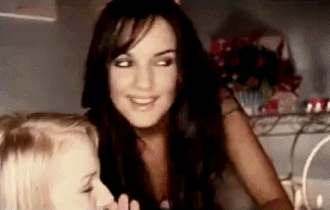 Fittingly, Sunrise is one of the best examples of what the group excelled at. All their singles included remixes galore so that the songs could be played by DJs. But for people who had no interest in clubbing (or weren't yet old enough), the radio edits still provided an abridged version of that experience. Thus, within the space of 40 seconds, Sunrise moves from a pounding, moody beat underlying the first verse: "Talk to me, what are you doing, what are you thinking right now, set me free, I'm just a prisoner to you", to a shimmering beat-drop pre-chorus: "I thought I saw you yesterday, I thought those words I heard you say…". As a summation of the Angel City formula, this one is an absolute corker. To complete the package, Sunrise also received the Sunset Remix from Yanou (a rite of passage for any early '00s dance song), which is utterly gorgeous for those times where a gentler, mellower approach is required.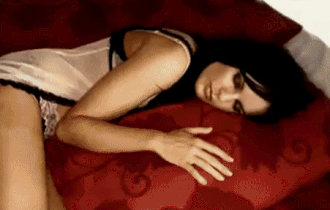 The trance euphoria that radiated from the original is impressively scaled down without losing any of its impact during the chorus: "When I look at the sunrise, sunlight, melts my fears away, when you're living this feeling, don't ever let it go (ever let it go)". It's utterly joyous with all the halcyon, giddy rush you'd expect of a summer dance track…even if it was released in the winter. Furthermore, Lara McAllen's vocals – though very different from Ashiva's – are a real highlight here. Sunrise amply utilises her lower and higher register, but it's that sweet spot in the middle (during the pre-chorus) which shows how suited her voice is for pop/dance music. The slight inflection in her tone lends itself well to being subtly distorted and manipulated to match the buoyant production. Plus, hearing a singer ad-lib over their own vocals will never not be immensely entertaining.
If you close your eyes while listening to Sunrise, you can practically see a concept for the music video playing out in real-time. It would fit perfectly into the conventions of the commercial dance genre: Lara McAllen wandering along the beach, paddling knee-high in the sea while bathed in resplendent shades of yellow and orange from the beating sun. Except the actual visuals contain nothing of the sort. Instead, it's set at a slumber party where Lara McAllen and her friends frolic around in their smalls, alongside cutaways of a hot and heavy bedroom encounter with a man (what a busy evening she was having). It's fair to say that Angel City's videos were often understandably modest affairs, but even so, Sunrise does feel like one which exposes that shortcoming. The only glimpse of sunlight is saved for the end as Lara McAllen wakes – alone – on her bed and looks at the window. In truth, the visuals probably served their purpose just as much as anything more exorbitant would have done, even if the song itself feels like it was short-changed in the process.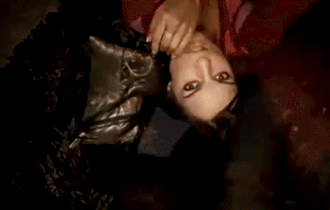 Sunrise debuted at #9 to become Angel City's second consecutive top-ten single. And despite a brief chart run (four weeks in the top 75), it gave the group a solid collection of hits to set up the release of their debut album, Love Me Right, which followed shortly afterwards. Even so, this was going to be a notoriously hard sell. Dance albums just were around this time. Perhaps, in part, because the genre had become such a disposable commodity. Nonetheless, fans of Angel City and their singles to that point were unlikely to have been disappointed with Love Me Right, which knows precisely what it is and offers more of the same. Perhaps the most interesting prospect was Back In Time, recycled from Lisa Scott-Lee's cancelled Unleashed album (her version had already circulated on a sampler and was eventually included on the repackaged Never Or Now release in 2007).
Love Me Right peaked at #44, which was objectively not great. Yet, it doesn't feel like a failure of Angel City, specifically, because there probably wouldn't have been a better time to launch the album coming off the back of four top 20 singles. Few dance acts had that to their name, and they were one of the most well-known. So, whatever Angel City did achieve with Love Me Right could probably be taken as representing the most that any of their rivals in the mid-'00s might expect. However, that was unlikely to appease the group's record label.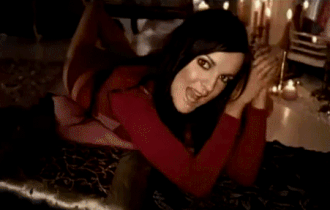 Even if the album could be chalked up as an over-optimistic misadventure, there was no reason to suspect that Angel City wouldn't continue to exist as a singles act…until Lara McAllen departed, apparently intending to launch a solo career. A few demos drifted around the internet, but nothing came to fruition. Indeed, she ended up going full circle and – after lending her vocals to some late '00s dance tracks – re-joined Angel City. The moment had passed by that point (which, in fairness, was probably always going to happen regardless), leaving Sunrise as the group's final chart appearance and a quintessential example of how they credibly came to dominate this corner of the market. Fleeting though it was.
---