Released: 4th October 2004
Writers: Shep Solomon / Michelle Gayle / Roberto Concina
Peak position: #8
Chart run: 8-10-13-21-31-36-53
---
Angel City were quietly establishing themselves as connoisseurs of chart-friendly commercial dance music that reinterpreted the hits of yesteryear. However, of all the (four) songs the group released in the early '00s, this one, in particular, was a stroke of genius. Even if it wasn't necessarily their idea.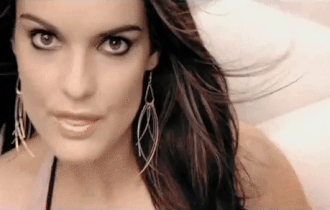 At the turn-of-the-decade, many dance tracks recruited a featured artist to contribute vocals – some famous, others less so – which worked pretty well for one-off singles. But for those acts who attempted to venture as far as a follow-up, or even an album, it suddenly became a bit more complicated. Not only did it occasionally result in fairly messy disputes over royalties (some of which continue to this day, in case you're wondering why Toca's Miracle disappeared from streaming), but swapping personnel with each single became impractical in terms of both building an identity and playing the tour circuit. Thus, some dance acts – like Fragma – eventually settled on one vocalist to work with consistently. Angel City really nailed that approach from the off with Lara McAllen, who was credited as a featured vocalist on their breakthrough single Love Me Right (Oh Sheila) and joined the group formally after that.
Their formula of taking an old song, extracting the vocals and sticking a Eurodance track underneath wasn't exactly revolutionary, but Angel City were undeniably good at what they did. Even if the extent to which they can actually be credited for the creation of Do You Know (I Go Crazy) is questionable, they nonetheless had the profile to pull it off. In essence, the idea was to use the vocals from Michelle Gayle's Do You Know and perform them over Robert Miles' Children, which was an instrumental to start with. A bootleg remix already existed, which did precisely that, although the vocals had to be sped up to make them fit, considering the original was an altogether pleasant, jangly R&B mid-tempo. So, in 2003, BCD Project tightened up the structure and slightly adapted the melody to better fit the shift in tempo. Their version was released commercially but peaked at #129. Nonetheless, it's clear that there was interest in the concept, and by the time Angel City entered the picture, they were in the perfect position to realise the track's full potential.
Although they may not have been able to take credit for pulling the two components together, the group still put their stamp on Do You Know (I Go Crazy). With Lara McAllen able to perform this as a dance track and lay down her vocals with that as a reference point, there exists a degree of cohesion here that was difficult to achieve in the earlier versions. The synth stabs line up perfectly with the: "And do you know…" hook, while the higher-pitched parts of the chorus mirror the uplifting euphoria of the instrumental. There's also a distinctive inflection to Lara McAllen's voice which feels more defined here ("Time stands steel in my heart, ah-I don't know where you-hoo are, uh-loo-nging for what I deny, canwejus'turnitaroundtonight"). Considering the volume of dance tracks based around reinterpretations or samples at the time, Angel City were impressively identifiable. Somehow, Do You Know (I Go Crazy) manages to sound like them, even though there's little room for their presence – certainly less than on previous singles – by the way it's constructed.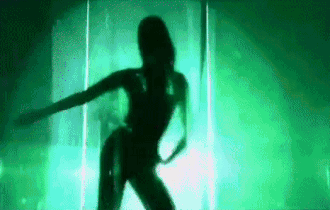 The track uses its source material so well, and nowhere is that more apparent than the middle-eight breakdown: "Don't look back on yesterday, I believe we can find a way, don't let hopes and dreams fade, don't hesitate it's not too late…I go crazy…I go crazy". It's so good and utterly, epically transcendent as the ethereal, dream-trance quality of Children comes to the fore. For those discovering this for the first time – which was a genuine possibility – it's one of those profound moments which elicits a visceral reaction, leaving absolutely no doubt as to why it is considered such an iconic piece of music. Do You Know (I Go Crazy) sensibly doesn't try to do anything other than showcase Robert Miles' work in all its splendour. And it really is very special indeed.
Say what you like about Angel City, but they were nothing if not true to their brand. The music video for Do You Know (I Go Crazy) is set – appropriately enough – in a nightclub where Lara McAllen performs in front of laser light beams and hits the dancefloor to rave along to the track while engaging in some mild flirtation with a handsome stranger. As by-the-numbers as this may be, there's no denying the takeaway message from the visuals, which is that Angel City were more than just a faceless dance act. The way their logo scribbles across the screen at the end of the video creates a real sense that this is a group with an identity and a direction.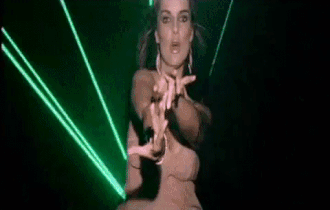 In chart terms, this single was – quite literally – the sum of its parts. Do You Know peaked at #6 in 1997, while Children reached #2 in 1996. Rather perfectly, then, Do You Know (I Go Crazy) debuted at #8, becoming Angel City's first top ten hit. In many ways, the track's performance exemplifies how dance music was resilient to the steady decline in the market and becoming increasingly visible as a result. There was barely any difference in the totals of Love Me Right (Oh Sheila) and Do You Know (I Go Crazy) – 42,000 and 41,000 respectively – but with sales collapsing around them, Angel City reaped the rewards and scored a bigger hit in the process.
That's not to say their success was entirely incidental; this is a terrifically well-executed single that lifted a bootleg remix from relative obscurity and exposed two brilliant songs to a broader audience, whether they knew it or not. Sacrilegious? Maybe to some. But even if you only recognise Do You Know or Children within this context, it's a great way to experience them, and far better than not knowing either at all…
---