Released: 22nd January 2001
Writers: Gary Gross / Claus Capek / Annette Humpe
Peak position: #15
Chart run: 15-26-36-50-62
---
Boys was B.O.N.'s attempt at an international breakthrough, and they certainly knew how to make an impact. But with a video that featured naked men and nuns, was anyone paying attention to the song?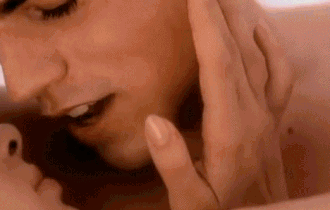 It goes without saying that the marketing angle of Boys was always going to revolve around the music video; indeed, it's almost certainly the reason that the single was released outside of Germany at all. However, this is one of those instances where it was so much the focus that it almost entirely dictated the conversation about B.O.N. The duo, Claus Capek and Guy Gross, released their first two singles – including Boys – as Die Allianz but were forced to change their name following a lawsuit. As ever in such cases, it seems unlikely anyone would have genuinely thought that after 110 years of trading, Allianz SE was branching out from insurance and asset management into conquering the charts. Concerning Boys specifically, though, it's a little more understandable why the company might want to distance itself from the track. So, the duo cheekily changed their name to Band Ohne Namen – or 'band without a name' – abbreviated to B.O.N.
While the back-story doesn't necessarily localise well, one thing that did translate was Boys. Having earned the duo their first top 20 single in Germany, it was rewritten for an international release since only the chorus was initially performed in English (as was the case with most of the material on their debut album, No. 1). But all the important elements of the track remained unchanged. It's a bit pop, a bit rock, a bit hip-hop and – let's be completely honest about what we were being sold here – featured a lot of gratuitous male nudity.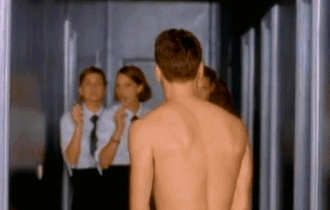 B.O.N.'s material was very much pseudo-styled on *NSYNC and Backstreet Boys. So, with an R&B-lite beat buoyed by squelchy electric guitar riffs, Boys lands in familiar territory. The most distinctive part of the track comes at the very start, where the sound of giggling accompanies a staccato string melody and distorted backing vocals repeatedly chanting: "Boys". It's immensely striking and altogether rather unsettling, although that probably wasn't the intention. Elsewhere, B.O.N.'s other trademark was to mix singing with rapping (the song was first released in the '90s, after all), which turns out pretty much exactly as you'd expect: "I wanna treat you right and take you higher and higher, I wanna hold you tight and make you hot like fire, I wanna stay all night, I wanna quench your desire, something I forgot? I think not!" It does come across as though Guy Gross is trying to copy something he's seen on MTV, although at worst it's endearingly earnest and likeable; particularly considering he's responsible for all the vocals. Claus Capek definitely got the better end of the deal. He plays the guitar…but there isn't much of that to be heard here!
While B.O.N. certainly deserve credit for writing a lot of their material – including Boys – some parts of the song haven't aged well. Which is not to say they were any more appropriate at the time. Thematically, the song shoots for the teen angst angle, pitching the duo as desperately wanting to do right by a girl if they just knew what she wanted: "If you would like him to spend the night, then baby, go and tell me right". That in itself is a fairly standard trope for turn-of-the-century pop music. However, with the benefit of hindsight, it's difficult not to see some of the assumptions about women as slightly problematic: "'Cos baby, how should he know what you really feel, if that look was fake or real, or if he's the fifth or sixth guy, to whom your smile". Sure, some of the original lyrics wouldn't translate word-for-word, and this feels clumsy rather than anything else. Nevertheless, casual statements like: "Girls, if you want us to stay, you gotta say so, and if you want us to leave, you gotta say no" exhibit an uneasy sense of entitlement that was just accepted as entirely normal for the genre.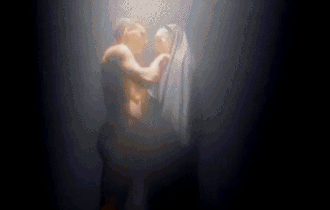 Whether it always lands successfully or not, much work had gone into readying Boys for an international market. Perhaps inevitably, though, the part of the song which works best is the rollicking, hook-laden chorus, which didn't need changing at all: "Boys! 'Cos now I'm talking 'bout. Boys! 'Cos you don't know about. Boys! With your love we are happy. Boys! Oh, I like being one of them. Boys! 'Cos now I'm talking 'bout. Boys! Oh, the hyped up and psyched up. Boys! Always thinking about lovely. Boys!". So colossal is the intention and execution that you can practically hear it anthemically reverberating around an imaginary packed stadium of B.O.N. fans.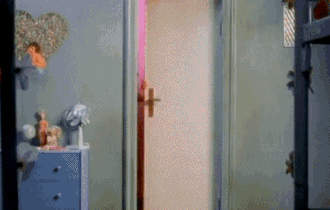 Of course, the song isn't what grabbed people's attention with Boys. It was always going to be the accompanying music video, which – having been dubbed from the original version of the song – quite intentionally did just that. It's set in what appears to be a boarding school where Guy Gross is caught in bed with a young woman and chased – still in a state of undress – by a superfluity of nuns. While it's all very light humoured, Boys still edges perilously near to the knuckle. The nudity is censored…but only just; some of the shots are one carefully positioned hand or inanimate object away from full-frontal exposure. Although in totality we see no more of Guy Gross than any other pop star who ostensibly bared all, it feels a little more risqué given how nonchalantly he's just wandering around wholly – apparently – naked (a cock sock was involved, FYI). Meanwhile, the nuns are relentless in their pursuit, at one point thrusting an axe(!) through a bedroom door before kicking it down.
Mixing pop music and religion have something of a chequered history, and Boys handles this with as much sensitivity as you'd expect from the turn of the century (i.e., none at all). Spoiler: the whole thing transpires to be a dream sequence, but even so, there's one part where Guy Gross comes face-to-face with one of the nuns before rubbing his finger over her lips and kissing her neck. This feels like a point where Boys crosses a bit of a line into being deeply offensive, even if it's hard to imagine there was much crossover between B.O.N.'s intended market and those likely to be outraged. As he continues to flee, Guy Gross runs into Claus Capek (also naked, though both are now wrapped in towels); they fall to the floor, the nuns catch up and jump – spread-eagled – onto the duo, and everyone stands up to perform a dance routine to the final choruses. The women are now in shimmery two-piece skirts and tops, and B.O.N. are fully clothed, which may feel a tad anti-climactic but perfectly understandable when any further in the other direction would have been verging on softcore pornography.
As much as Boys – unsurprisingly – generated a lot of rotation on music channels, it never really caught on outside of that. Magazine coverage and wider promotional appearances were limited (if they even happened at all), and the track subsequently peaked at #15 in the UK. Although, that wasn't an entirely bad result considering how much the visuals drove the entire package. There might have been scope to release a follow-up, but alas, the second planned single, Nobody, failed to materialise, and this remains B.O.N.'s sole entry on the chart. However, it's not as if there wasn't some readiness for the duo to capitalise on the success of Boys if required. Their debut album was re-recorded in English (and titled B.O.N. In The USA, which alone makes it worth seeking out), but there never seemed to be any serious interest in pushing it after Boys. Nonetheless, the duo released a second album in Germany and remained active there until they split in 2003.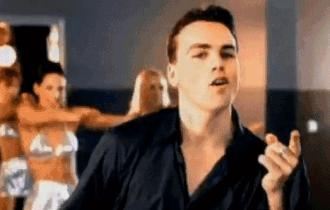 As an overall package (no pun intended), Boys has a lot going for it and knew precisely what it had to do to stand out in a very crowded marketplace. Yet, considering Claus Capek and Guy Gross wrote a lot of their own material, B.O.N. ended up feeling almost entirely incidental to the whole thing. Which pretty much confirms what you might have suspected all along: this single was far more about trying to land a gimmicky hit than it was trying to launch a new act.
---