Released: 1st January 2001
Writers: Lene Marlin
Peak position: #31
Chart run: 31-55
---
The release of Where I'm Headed as the final single from Lene Marlin's debut album proved her international breakthrough was no fluke as she delivered another accomplished slice of folksy guitar pop.
The phenomenal success of Sitting Down Here was always going to be challenging in terms of how and when to follow it up. There was no easy answer here: move too quickly, and the subsequent release might struggle to catch people's attention; but wait too long, and there was a risk of the campaign losing momentum. Virgin Records arguably erred more towards the latter since it was six months until Unforgivable Sinner was reissued as the second single from Playing My Game (it initially failed to chart in 1999). Although a more modest hit – peaking at #13 – the track profoundly impacted the album, sending it from outside the top 75 back up to #19. Thus, there was every reason to delve even deeper and release a further single, which is a good thing because Where I'm Headed is a genuinely lovely and quietly underappreciated pop song.
It's impossible to ignore the obvious parallels with Sitting Down Here, which is partly what made this such an obvious single choice. The two share a similar energy as breezy, hooky guitar-pop tracks, which was a slight issue considering the residual airplay presence of Lene Marlin's signature hit. But Where I'm Headed doesn't merely exist as a re-tread and manages to find a quirky, offbeat identity of its own. Virgin Records didn't just toss this single out as an after-thought, either. Although the album version was released in most territories, the UK was treated to a radio remix courtesy of Phil Bodger. He doesn't attempt to do anything wildly dramatic with the song, but the whole thing feels a bit fresher and radio-ready with a busier production and more prominent beats.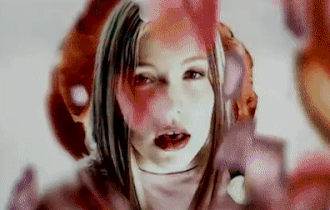 At its core, Where I'm Headed exudes a dreamy – almost ethereal – quality of soul-cleansing pop music and is a perfect showcase of Lene Marlin's exceptional talent. Underneath pleasant, toe-tapping production gimmicks (the 15-second distorted intro which sounds like it's coming from another room is a particular treat) lies a complex web of lyrics that move through a range of emotions: "I've got a suitcase in my hand, filled with stuff most precious to me, sidewalk brings my feet wherever they're headed, there's no directions given, just some trust in human mind to rely on, and to hold on to". It's less of a confessional and more a stream of consciousness that authentically captures the incessant, conflicting, jumbled thoughts of a teenager processing the world around them.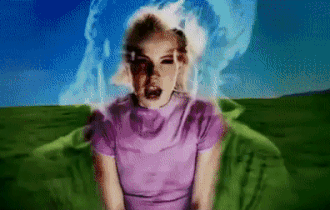 It's not always easy to follow Lene Marlin's train of thought due to how she performs Where I'm Headed. Her quirky Scandinavian drawl – while not at all unpleasant to listen to – means some of the nuances become indecipherable ("If I lay down now, I might seem kinda dead" sounds more like: "From way down now, an' that's the calen-dare-hair-eh-yeah"). Far from being distracting, it all adds to that sense of life passing by at a hundred miles per hour. And, crucially, the beautifully whimsical: "Just keep on wasting time" hook really stands out as one that lingers on after the track has ended. There's even a whacking great key-change thrown in for good measure, which further elevates all of the heady emotions swirling buoyantly around Where I'm Headed. It doesn't actually matter that the lyrics aren't always readily understandable because Lene Marlin – as the sole composer – can convey her intent through every facet of the song. There's absolutely no avoiding the sense of misty-eyed wonderment she's trying to evoke.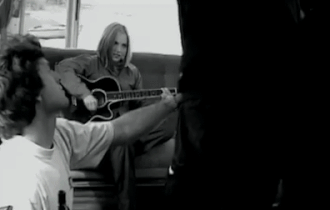 The music video for Where I'm Headed is a bit of a weird one because what we got in the UK wasn't really the proper concept. The song was originally included on the soundtrack of the French movie Mauvaises Fréquentations, which put a rather dark twist on the usual coming-of-age trope, telling the tale of a teenager so infatuated with her boyfriend that she's led into prostitution. Although that feels like quite a leap from the way Where I'm Headed was presented, it becomes evident from watching the video, which included clips from the movie, that many of the themes are mirrored in the aesthetic. There's a thoughtful juxtaposition between sequences that capture the cloyingly sweet teen romance side of the plot and those reflecting the grittier narrative revealed as the film progresses. So, in one shot, roses bloom while confetti falls from above, while in the next, Lene Marlin is performing moodily in the rain or against time-lapse backgrounds of a busy city at night.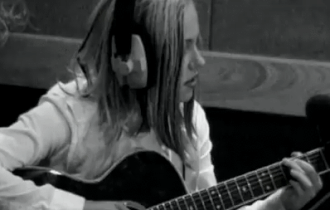 Inevitably, the context is lost once any reference to Mauvaises Fréquentations is removed. That in itself is not so much of a problem because what's left still looks excellent. But to fill the gaps, Where I'm Headed was padded out with behind-the-scenes footage from in and around the promotion of Sitting Down Here. As endearing as it is to see a different side to Lene Marlin, the unintended consequence is that it reinforced a reliance on the song when she needed to consolidate her sound and identity beyond it. Considering there were only three singles lifted from Playing My Game, it's a shame this didn't get its own wholly unique video, particularly when Unforgivable Sinner got three different ones! Perhaps Where I'm Headed ended up paying the price…
It's a tad disappointing that the song could only muster a peak of #31 in the UK because it really is tremendously charming. However, although Virgin Records wouldn't have turned their nose up at another hit, that doesn't feel like the primary purpose here, given Where I'm Headed was always likely to get lost in the Christmas rush, even if it was released early in the new year. A more telling indicator of success was the impact this single had on Playing My Game, which again returned to the top 75, where it remained for a further three months. When all was said and done, the album spent well over half a year on the chart and achieved a platinum certification, which is mighty impressive considering Lene Marlin was a few steps ahead of the early-'00s teen singer-songwriter era.
It's understandable that Where I'm Headed would be perceived as repeating the formula of Sitting Down Here. But even if that was wholly accurate, it's hardly a bad starting point for the song. There's a lot to enjoy here, and while it never garnered the same level of exposure, there is a certain appeal in this being an underappreciated gem and one of Lene Marlin's best-kept secrets.
---