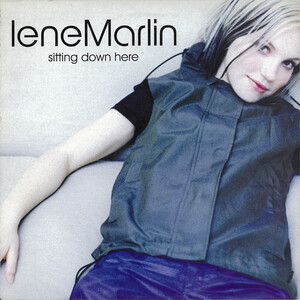 Released: 28th February 2000
Writers: Lene Marlin
Peak position: #5
Chart run: 6-5-8-13-13-20-22-31-42-50-64
---
Roughly every 15 years or so, the UK charts experience a Norwegian invasion. In the mid-'80s it was a-ha, and more recently it was Sigrid. Nestled in-between them are Lene Marlin and M2M, who released singles weeks apart at the start of the new millennium. Both had experienced considerable success in Norway and came armed with material that had obvious international appeal.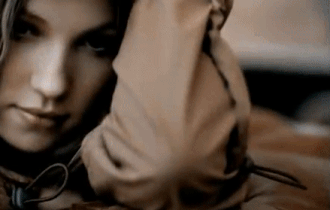 However, Sitting Down Here is somewhat unique in that while it had been a big hit before it reached the UK, it wasn't Lene Marlin's most commercially successful track. That was Unforgivable Sinner, which had impressively topped the chart in Norway for eight weeks but originally failed to chart here when it was released in 1999. It did, eventually, experience some success, but in the interim, Virgin Records opted for Sitting Down Here to secure a breakthrough for Lene Marlin. And it's one of those cases where logic wins (hurrah!); this track is about as perfect a debut single for the UK market as you could hope for. It was perfectly composed to slip innocuously onto commercial radio playlists and remain there for years to come. Coincidentally, Sitting Down Here also misrepresented – to some extent – the kind of artist Lene Marlin was, which made her debut album an easier sell after a false start the previous year.
It wasn't a completely disingenuous marketing move; Lene Marlin wrote the entirety of Playing My Game, after all. But her style tended to be a touch moodier and introspective than the way she presents herself on Sitting Down Here. The signs were all there, though; the jangly, summery acoustic guitar production accompanying the song belies the fact that lyrically, there's a rather bleak – and at times sinister – undertone. The actual subject matter is never really made clear, but if it is a tale of teen romance, then it's one that has gone rather spectacularly wrong: "You're obsessed with all my secrets, you always make me cry; you seem to wanna hurt me, no matter what I do". If Lene Marlin released a song like Sitting Down Here now, the response may be a bit more considered rather than gleefully bunging the track onto a playlist for heavy rotation.
The song doesn't maintain such a dark lyrical tone throughout, but undoubtedly one of its key strengths is that it can be read in a number of ways. The chorus, for example, could easily tell an age-old tale of unrequited love and that feeling of not being noticed: "I'm sitting down here, but hey, you can't see me, kinda invisible, you don't sense my stay; not really hiding, not like a shadow, just thought I would join you for one day". Equally, it could be taken far more literally, with uneasy hints of obsession. Whichever way you take it, Lene Marlin's ability to craft a track with so many layers and shades of grey was impressive and Sitting Down Here was the perfect showcase of that, at the very least.
Not that the lyrics ever came under much scrutiny; despite the complex tale being told within the song, it's packaged in such a cheery, toe-tapping, radio-friendly package – and zips along at such a pace – that there isn't a whole lot of time to digest the themes in any great depth. In a sense, that is Sitting Down Here's biggest weakness, as much as its biggest strength, because the focus sits almost entirely on the accomplishment of the melody – so effortlessly threaded together – while the depth of the songwriting is overlooked somewhat. And it's that latter aspect which is more consistent with the Playing My Game album. Nonetheless, Sitting Down Here is awash with a sea of hooks and drum kicks; the whole song is one giant earworm that is nicely complemented by Lene Marlin's distinctively quirky voice. It's a sterling example of a track that manages to sound simultaneously current and timeless. And just how life-affirming are those: "S-i-i-i-i-tting down here" ad-libs during the final chorus?
Sitting Down Here is perfectly complemented by its music video. In hindsight, the opening sequence might seem a little heavy-handed in the way it establishes the fundamentals of the package: here's Lene Marlin. Here's her guitar. Look, she's writing songs. Aw, she has a cute dog, too. But then, this was a necessary differentiation from the norm back in 2000 where the majority of female pop stars were not expected to write their own material, let alone pick up an instrument. There's a strong sense of naturalism running through the video, with Lene Marlin and her small cast of extras frolicking on the beach and in the woods. At times, it seems as if there's an attempt at a narrative which reflects the lyrics, hence shots of Lene Marlin as the outsider peering through tall grass with a slightly sinister gaze, but it's never really overt in its execution. All the same, much like the lyrics themselves, it's there if you want to read into it that way. Regardless of what is, or isn't happening, there's a strikingly calm tranquillity that follows Lene Marlin, whether she's playing her guitar against the purple twilight or gazing at the water from a jetty.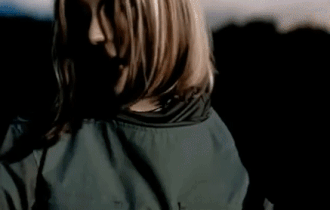 Sitting Down Here entered the UK chart at #6 and – unusually for the time – peaked at #5 the following week. In the big, brash charts of 2000, Lene Marlin's approach was much more subtle. But the steady success of the single is indicative of the strength of her work to stand against the bombastic hits of the era, and the broad appeal that Sitting Down Here held. Unsurprisingly, the track was a huge radio hit – the 12th biggest of the year, in fact – and it has enjoyed years of recurrent radio rotation, in part no doubt because it embraces a sound that's never really gone out of fashion. Lene Marlin's debut album Playing My Game followed a few weeks later and peaked at #18. If the campaign was to have one "big" moment, then this was probably it. Subsequent singles failed to match the success of Sitting Down Here but fed nicely into sales of the album and kept it visible throughout the year.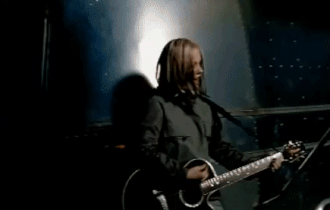 Lene Marlin's story wasn't about making headlines and breaking records; indeed, her presence may have gone unnoticed to more casual chart observers. Instead, this was one of a talented singer-songwriter finding success based on the quality of her work. And, perhaps, a bit of clever marketing.
---