Released: 16th June 2003
Writers: Matthew Gerrard / Bridget Benenate
Peak position: #4
Chart run: 4-6-10-16-19-20-25-31-38-47-70
---
Having successfully relaunched her music career with Born To Try, Delta Goodrem was soon back in pursuit of another hit. But this time, she was going to do it without Neighbours…sort of.
By mid-2003, Delta Goodrem was carefully juggling the demands of being a full-time soap star with the increasingly hectic schedule of a chart-topping pop star. But while those two worlds often overlapped, that wasn't so much the case when it came to Lost Without You. With this single, there was a conscious effort to draw a distinction between Delta Goodrem and her on-screen persona, Nina Tucker. The track still enjoyed some perks, of course; being performed by a familiar face to the 6+ million viewers who watched Neighbours each day certainly raised the profile of Lost Without You. However, the song itself was never integrated into the show like Born To Try had been. There's no apparent reason why, other than perhaps an admirable commitment to authenticity (or some issues around royalties). The only songs – other than covers – that Nina Tucker performed were those written by Delta Goodrem, and this was not one of them.
Lost Without You was instead co-written by Matthew Gerard. However, you wouldn't necessarily link him to a song like this, considering how synonymous he became with the soundtracks to High School Musical, Hannah Montana and The Cheetah Girls during the mid-'00s. This – unsurprisingly – is composed in a very different style and is one of those songs that actually originated in two places at once. It was also recorded – as a guitar-driven ballad – by Contemporary Christian artist Jaci Velasquez, appearing on her album Unspoken, released in America the same week as Delta Goodrem released Innocent Eyes in Australia. Matthew Gerard (and Bridget Benenate) worked extensively with Jaci Velasquez, so it seems likely that the song originated with her before finding its way to Delta Goodrem. However, with the piano now its primary instrumentation, Lost Without You was an original song for all intents and purposes and didn't contradict any of the identity that she'd built up through Born To Try.
This is a terrific slice of angsty teen singer-songwriter pop music that is far less 'obvious' than its predecessor. On first impressions, it's a bit something-and-nothing; however, after a few listens, suddenly, the hooks creep up on you, and soon enough, you're humming along. However, what is immediately evident is Delta Goodrem's quality as a singer and a storyteller. The way she chews over the first verse: "I know I can be a little stubborn sometimes, you might say, a little righteous and too proud; I just want to find a way to compromise, 'cause I believe that we can work things out" is utterly engaging, striking a tone somewhere between a diary confessional and a stream of consciousness. The lyrics are inherently down-to-earth and relatable, reasserting Delta Goodrem as the unassuming girl-next-door.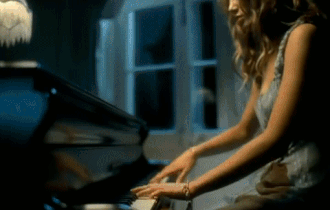 Although technically, Lost Without You has one very long chorus, the melody shifts noticeably halfway through, giving enough of a sense that they are separate from one another. The first part follows logically from the verse with sweeping melodrama and a stunning piano accompaniment that sounds like a cascading, shimmering rainfall in the background: "All I know is I'm lost without you, I'm not gonna lie, how am I gonna be strong without you, I need you by my side; if we ever say we'd never be together, and we ended with goodbye, don't know what I'd do, I'm lost without you…". Then, the rhythm becomes more punctuated, and the vocals laced with determined defiance: "I keep trying to find my way (yeah), but all I know is I'm lost without you, I keep trying to face the day…lost without you". It's the first time that the quirks in Delta Goodrem's voice really become apparent ("lost withou-choo"); she totally sells the song, and her delivery is imperative in helping everything click into place.
The lure of a synergistic promotional spot eventually caught up with Lost Without You two years later when it was picked as the song to try and break Delta Goodrem in America. She performed the song in Fox's short-lived soap North Shore after landing a guest role as the singer Taylor Ward. The track was re-recorded for the American market and given a rockier sound closer to Jaci Velasquez's version. It doesn't quite evoke the same sense of teen angst, but there again, Delta Goodrem wasn't a teenager anymore; her voice had matured, and it was fitting that she should approach the track from an adult perspective. You can hear from the newer version how she has used her musicality to incorporate some of the riffs and ad-libs that she had been performing since Lost Without You was originally released.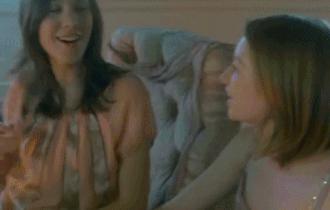 The music video for the track is relatively simple but tremendously well executed in building Delta Goodrem's persona as a pop singer further to that which had been established through Nina Tucker. The establishing shot of her sitting down at the piano, taking off her shoes and placing them neatly to the side before playing firmly characterises what had become a trademark of her performances. The large house in which the video takes place is full of appropriate mood lighting, which casts many of the shots in shadows and muted colours. It's never quite to the point of being overly gloomy but speaks entirely to the angsty teen emotions we were all feeling; as indeed do the pensive, longing glances into the camera. On the opposite end of the spectrum, scenes of Delta Goodrem in the bedroom with her girlfriends are contrastingly bright and feminine. While many of the young singer-songwriters of the era were marketed as outsiders, the video balances this with the notion that even the 'average' teenage (or what we understood that to mean) personality could be light and shade, which is portrayed here in a very literal sense.
Inevitably, when Lost Without You was later released in America, a new video was commissioned which reflected the changes to both the song and Delta Goodrem herself. It's undoubtedly a little more adult – as evidenced by a half-naked man emerging from the sea less than 10 seconds in – but also quite stylishly artistic. The overexposed black-and-white aesthetic contains fleeting glimpses of colour, and the whole thing is steeped in melodrama as Delta Goodrem wanders the beach and performs the song while curtains (of course!) billow around her in the wind. As a package, it's a very different prospect from the original, but it just goes to show how well Lost Without You is written and delivered that it could be credibly re-purposed in this way. If you encountered the track for the first time in 2005, you wouldn't necessarily know that it had ever been any different.
Was there ever any doubt that Lost Without You would be another massive hit for Delta Goodrem? In Australia, not at all. The track duly became her second chart-topper and spent two non-consecutive weeks at #1. In the UK, however, success was far less of a given. The charts were skewed heavily towards R&B, and Lost Without You stuck out like a sore thumb the week it charted. However, with Delta Goodrem promoting heavily and the song garnering decent commercial radio support, it peaked at #4. The extent to which Neighbours drove sales of Born To Try is impossible to know but Lost Without You was very much a hit in its own right, which felt quite unprecedented. When the single was released in America in 2005, it made a promising start; eventually peaking at #18 on the Billboard Adult Contemporary Chart. A few spots higher, and there's every chance that pop radio might have jumped aboard as well, but, alas, it didn't quite reach a point where it was able to crossover. Subsequent plans for Delta Goodrem's launch in America were pushed back until 2007 when she tried again with In This Life.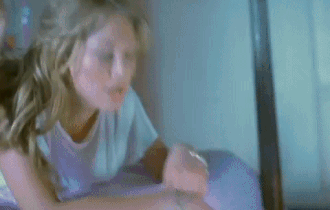 Back in Australia and the UK, Lost Without You preceded the release of Delta Goodrem's debut album Innocent Eyes, which further consolidated her position as a serious commercial force. It debuted at #1 in Australia and spent a total of 29(!) weeks atop the chart, while in the UK, it peaked at #2. The album's performance was – at least initially – a deserved reflection of the way in which Delta Goodrem had neatly snuck both her music and her persona into people's living rooms five days a week. However, that narrative was soon overtaken by a dark turn of events when she was diagnosed with Hodgkin's Lymphoma, aged just 18 years old. Suddenly, she could no longer promote Innocent Eyes and was quickly written out of Neighbours (although Nina Tucker continued to appear on-screen for several months).
Because the UK was perennially a step behind Australia – who were already up to the third single by now – this all occurred earlier in the campaign, which undoubtedly clipped the potential of Innocent Eyes somewhat. Subsequently, Lost Without You was the last single to benefit from being actively promoted here, and having so impressively defied the odds, you just wonder how far Delta Goodrem might have been able to take the album if the circumstances had not been quite so cruel.
---