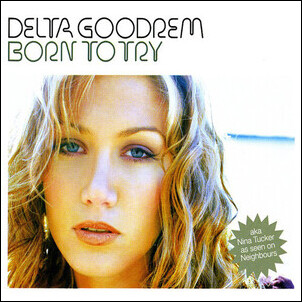 Released: 10th March 2003
Writers: Delta Goodrem / Audius Mtawarira
Peak position: #3
Chart run: 3-8-11-10-9-14-20-19-26-34-35-49-72
---
After losing several of their high-profile stars to the music industry, Neighbours adopted a new approach in the early '00s when they recruited Delta Goodrem.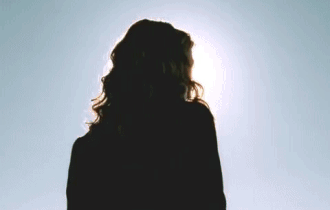 Instead of having to choose between acting and singing, the role of shy schoolgirl Nina Tucker allowed her to do both, for Nina harboured a secret (until everyone found out, at least) talent for playing the piano and singing dramatic ballads. Conveniently, these were the very same songs that Delta Goodrem had written for her debut album Innocent Eyes, which would be available to purchase around the same time as the episodes aired. This was a smart – albeit somewhat unprecedented – move for all involved. Of course, the success of Delta Goodrem's turn on Neighbours was largely dependent on the quality of the material she could bring to the role, and luckily, she came armed with hits.
Born To Try wasn't her first foray into the charts, though. Back in 2001, she'd released the Britney-esque I Don't Care (a cover of an obscure Angela Via song), which managed a lowly peak of #64 in Australia. It's a bop. But it wasn't the right sound for Delta Goodrem, and a re-think was required. It was a puzzling one, for sure; just what do you do with an accomplished pianist and skilled-songwriter other than having her sing and dance in the style of someone else? Quite fortuitously, a new wave of female acts – particularly Michelle Branch and Vanessa Carlton – emerged at exactly that point, creating the perfect storm for a re-launch. This wasn't just another attempt to jump on the bandwagon, though. Born To Try helped give Delta Goodrem her own sound and identity.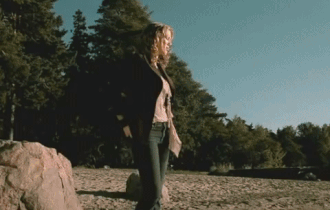 It doesn't take more than ten seconds for the song to provide a perfect summation of both itself and its artist, with wistful piano melodies so gentle that you can almost hear the peddles of the instrument thumping as it's played. Lyrically, there's a little something for everyone here; Delta Goodrem's brand was (re)built on universal appeal, so where many of her peers were singing of high-school angst, heartbreak or teenage rebellion, she opted instead for a theme that everyone could relate to: the desire to be accepted and succeed. Cliché or not, who couldn't fail to find Born To Try fully utterly charming as it wholeheartedly embraces the subject matter to deliver an earnest ballad that is brimming with optimism.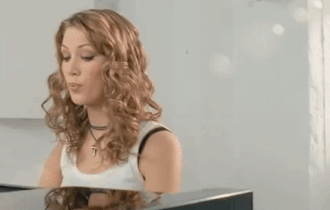 As pop songs go, this is very much the aural equivalent of a warm, motherly hug that gently reassures you everything's going to be ok. Lyrically, it shies away from the harsh realities of life, instead opting for profound-but-not-really statements about life and love: "But you've got to make choices, be wrong or right, sometimes you've got to sacrifice the things you like". That Born To Try should take such a sanitised perspective is somewhat inevitable; the track is optimised for the pre-watershed television audience who would be coming into contact with it. But the doe-eyed innocence is exactly what makes the song work so well. There was something about Delta Goodrem and her perspective on the world that felt very "normal".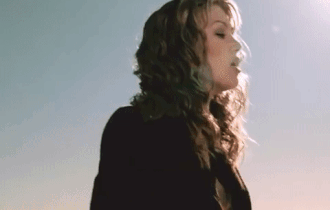 It's that quality which makes the rousing finale even more effective. By the time Born To Try reaches that point, it's travelled a long way from where the song started. The final minute of the track is a fist-pumping climax as Delta Goodrem's voice soars atop a cacophony of drum crashes and jaunty piano melodies. She lands the crescendo of the song so perfectly: "Sometimes you gotta sacrifice the things you L-I-I-I-I-I-KE, But I was B-O-O-O-RN to TRY-HI-AI-AI…HO-OH", and it's one of those occasions in pop music that makes your heart swell, as a star emerges before your eyes (and ears). It remains truly special, and there's never really been another moment – intentionally or otherwise – quite like it in Delta Goodrem's career, either.
The release of Born To Try coincided with it being featured – often – in Neighbours. It was Nina Tucker's first major storyline, as the song was anonymously broadcast on University radio (which, conveniently, everyone in the community happened to be listening to at the time) leaving the residents of Erinsborough to puzzle over who the mystery singer could be. But easily the most memorable use of Born To Try – and undoubtedly the driving force behind its eventual release as a single in the UK – was when it soundtracked the moment Karl and Susan Kennedy reunited following their (first) separation after Susan slipped on spilt milk and suffered amnesia. As Nina Tucker secretly performed the song in full for the first time, Karl and Susan ceremoniously ripped up their divorce papers and millions of viewers were left misty-eyed.
Considering Born To Try's presence on Neighbours and the fact that the song had become intrinsically linked to the character of Nina Tucker, one might have expected the music video to refer – explicitly or otherwise – to Delta Goodrem's on-screen persona. Sensibly though, it is very much its own entity, allowing her to establish her image further away from the show. It's not a dramatic departure, admittedly, and very much runs with the: "All that you see is me, and all I truly believe" ethos. The subtext here – amid sprawling landscapes, generous sunlight flare and time-lapse visuals – is one of a much more organic, natural re-launch. The cutaway shots to various extras undergoing their own personal struggles situate Delta Goodrem in the world around her and that unassuming humbleness that would make her 'Australia's sweetheart' and drive the extraordinary performance of her debut album. The video doesn't need to make any particularly grand gestures beyond suitably matching the ebb and flow of the song, and it's here that the time Delta Goodrem had spent honing her craft on Neighbours is most telling. For whether she's skimming pebbles on the beach or playing the piano in a room styled in shades of white, her screen presence alone is utterly captivating.
Despite Born To Try's regular exposure to millions of viewers on television, it wasn't a given that it would be a hit in the UK's increasingly R&B-heavy charts. Not only was Delta Goodrem conducting whistle-stop promotion of the single due to her hectic professional schedule, but there was also a certain stigma attached to musical graduates from Neighbours. Thankfully, the track succeeded and debuted at #3 during a busy week (ahead of 50 Cent's In Da Club, no less); it even enjoyed two spells in the top ten. Born To Try was – unsurprisingly – an even bigger hit in Australia, where it peaked at #1 and spent just short of four months in the top ten of the ARIA Chart. It was a tremendous launch – or re-launch, depending on your location – and could scarcely have gone better. Furthermore, it offered only a glimpse of the extraordinary success that was to come.
Born To Try became a signature hit – and a defining sound – for Delta Goodrem. But there was little time for her to enjoy the success; no sooner had the song become a hit, Nina Tucker returned to Neighbours and continued serenading the residents of Erinsborough.
---