Released: 17th May 1999
Writers: Paul Varney
Peak position: #6
Chart run: 6-8-13-21-33-50-50-66-64-X-X-X-X-53-58
---
The extent to which the United Kingdom's Eurovision entries bear any relevance to the charts has fluctuated over the years (the world just wasn't ready for Electro Velvet), but 1999 saw the use of a tried-and-tested formula. After all, if the Spice Girls could conquer the world, then surely Precious stood a reasonable chance of winning the hearts and televotes of Europe?
Eurovision wasn't ever part of the plan for Precious, although it's not entirely clear what the alternative was. The group – Louise Rose, Anya Lahiri, Sophie McDonnell, Kalli Clark-Sternberg and Jenny Frost – had been recording material with Paul Varney when he submitted Say It Again for consideration to the BBC's national selection show The Great British Song Contest. It was selected to compete against three other songs and subsequently chosen by the public – albeit narrowly – to represent the United Kingdom. Now, Precious had a huge platform, media attention and a major record label (EMI) ahead of their launch, which was a boon in a very crowded marketplace. Yes, it came with a certain degree of stigma attached; there's no point in pretending otherwise, but participating in Eurovision was not an immediate death-knell for a pop act. The UK was having a decent run in the contest and hadn't finished outside of the top ten for over a decade. Indeed, it was only two years since Katrina and the Waves had romped to victory, so there was every reason to be optimistic.
The angle Precious adopted was that they wanted to make Eurovision trendy, which is not necessarily the most endearing stance to take since it implies that the contest is, in some way, beneath them. However, as one of the few acts in the '90s who actively sought to extend their career, Precious had to think about how they would later frame Say It Again within the context of their output beyond Eurovision. And in fairness, it wasn't unreasonable to suppose that the track would be seen as a more current entry considering it was produced by Cutfather & Joe and could feasibly have been the debut single for a group looking to break into the pop market, with or without the contest. Interestingly, while many songs receive tweaks beforehand, the original version of Say It Again, submitted into The Great British Song Contest, is markedly different. It has a more classic-sounding pop/R&B vibe and is incredibly charming in its simplicity.
For the end product, Cutfather & Joe lavished the track with slicker, punchier production and some thumping Britney-esque synth beats, which was far more appropriate for the time and sonically consistent with Precious's subsequent material. True to the group's claims, Say It Again did have an air of coolness about it. That's thanks in no small part to the abundance of jittery record scratching sound effects littered throughout it, which – as everyone knew at the time – was a sure sign of a street-smart, credible pop song. Cutfather & Joe's work here is terrific; what's striking is just how well positions Precious in alignment with Cheiron's sound but still operates independently of it. Whether it was appropriate for Eurovision is questionable, but it had a massive amount of potential as a direction for the group.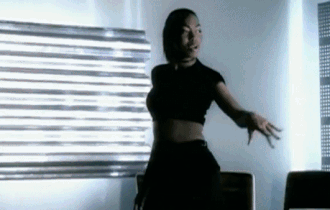 The real test for Say It Again is whether it makes enough impact to stand out from 22 other songs, particularly when Precious were drawn to perform fifth on the night, meaning the song had to wait patiently while 18 other entries came after it. There are undoubtedly some great hooks here; the way the melody escalates through the pre-chorus: "I've tried to be patient, and give you a little more time, now I need to be sure, what's on your mind" is divinely crafted. Equally, the: "Say it again (say it)" refrain – complete with its hand-flick choreography – is naggingly catchy. But as a song that deliberately steers Precious away from making a brash, in-your-face statement, it's fair to say that viewers across Europe might have needed a bit more than three minutes with it.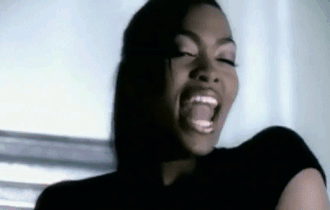 Nevertheless, the finale of Say It Again involves a rousing key-change, introduced after a teasing: "Say it, say it, say it, say it…" fade-out. The inclusion of it is somewhat thought-provoking because although shifting everything up a pitch serves a predictably gratifying rush, this is one of the few times where you might wonder whether it's necessary. Taking the song as a whole, it doesn't feel as if Say It Again would naturally end up there. Were it not for the fact that a key-change would provide a climactic, celebratory moment for Precious if they won Eurovision (while confetti rained down from the ceiling), you have to wonder whether it would even be there at all…?
The music video for Say It Again gives the clearest indication yet of how Precious were being marketed. The Topshop-styling and dark colour palette are very All Saints circa-1998, which is consistent with what the production of the song was trying to convey. As the group perform in a swanky apartment, the sound gradually travels through the rest of the building and eventually causes a power surge (meticulously timed to coincide with the key change, of course). It's not all Precious's fault, though, because the ensuing gust of wind that blows through the corridors – causing the walls to rock backwards and forwards – raises serious questions about the property's structural stability. The visuals provide a strong context for the track, and the only real limitation is that it would have been impossible to translate even a scaled-back version of the concept onto the Eurovision stage.
In a startling twist, there was a second video created for Say It Again intended to accompany the song's release in America. However, that's not the surprising thing (it was undoubtedly an optimistically ambitious aim, though). Watching the alternative version, you may get a strong sense of déjà vu because it looks awfully familiar to the visual treatment for Precious's third single, It's Gonna Be My Way. The two were filmed simultaneously and even re-used some of the same sequences, like Jenny Frost hunting fish in the sea and Sophie McDonnell knocking a coconut out of a tree. It's not unheard of for a video shoot to yield footage in this way, but it's rarely been seen to quite such an extent. Pleasingly, while It's Gonna Be My Way had an oddly murky, washed-out effect, the opposite is true here. The vivid colour grading applied to Say It Again makes the tropical beach location jump off the screen, which gives the song a completely different – dazzlingly sunny – energy compared to the dark and dramatic way it was earlier presented.
Alas, despite going into the contest as a firm favourite with the bookmarkers, Say It Again didn't fare well at Eurovision. Precious finished 12th on the night, marking the UK's second-worst performance ever at the time. Of course, things have gotten a lot worse since, so the passage of time has definitely cast Say It Again in a more flattering light and the track would probably be considered a runaway success most years now. There weren't any major catastrophes in how Precious showcased the song; at worst, the vocals sound a bit nervy in places, which is a shame because the group's promotional performances were much more robust. It would also be reasonable to believe that Say It Again was, in part, a victim of circumstance. One of the major rule changes for the 1999 Eurovision Song Contest scrapped the requirement for countries to sing in one of their national languages. This led to significantly more entries in English, which doesn't guarantee success but is perceived as beneficial, meaning the United Kingdom suddenly lost a significant advantage. In conclusion, this really wasn't the best night to turn in anything less than a perfect rendition of the song.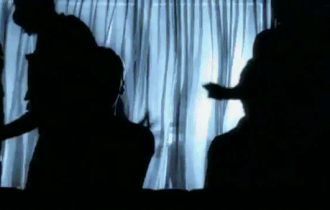 While Say It Again undoubtedly benefitted from being released the week before Eurovision while publicity and anticipation were at their highest, the track was also a reasonably big hit in its own right. It debuted and peaked at #6, making it the third-best performing UK entry of the '90s behind Love Shine A Light (#3) and Ooh Aah…Just A Little Bit (#1). Elsewhere, Say It Again enjoyed limited success in Sweden and Belgium, which, in many respects, underlines the fact that this was likely more fit for purpose as the launch vehicle of a new local pop group than it was a Eurovision entry with global appeal. A point proved further when Precious dusted themselves down, shrugged off any stigma that might have been attached to a 12th place finish and returned the following year to launch their debut album campaign proper.
---