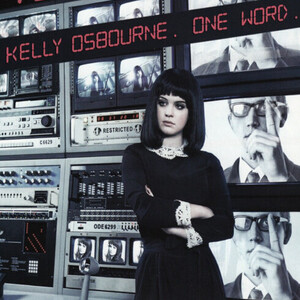 Released: 9th May 2005
Writers: Linda Perry
Peak position: #9
Chart run: 9-16-21-30-41-62
---
Like so many other artists in the '00s, Kelly Osbourne's second album saw her drawn down the path of electropop. And true to form, it was a brilliant move.
Kelly Osbourne's chart history up until this point had been as chaotic and unpredictable as the reality-TV phenomenon that made her and her family household names. To capitalise on the popularity of The Osbournes, Kelly was signed to Epic Records and her debut album – Shut Up – was released just eight months after the series premiered on MTV. The concept for the material almost wrote itself as a collection of bratty, rebellious punk-pop songs; it was precisely what you would expect from the teenage daughter of Ozzy Osbourne. However, two singles into the campaign, Kelly Osbourne was dropped by Epic due to underwhelming sales, at which point she joined Sanctuary Records. Immediately, the label seemed to have a better understanding of how to extrapolate the success of The Osbournes into the charts and Changes, a duet between Kelly and Ozzy Osbourne was released. The track topped the chart and – as unlikely as it sounds – became a major hit over the festive period in 2003.
Commercially, things were looking up. But the following year, Kelly Osbourne entered rehab for an addiction to painkillers (all captured by the cameras, of course; such was the level of intrusiveness that was now tolerated and expected). At this point, you'd think that music would be far from her mind, but it's actually here that work started on a second album and – not for the first or last time – what eventually emerged from a bleak place was something very special indeed.
One Word was written by Linda Perry, who also wrote – or co-wrote with Kelly Osbourne – every track on the album, titled Sleeping In The Nothing. Instinctively this felt like a logical pairing as both had their roots in rock music. Yet, the product of their collaboration was nothing of the sort as they instead moved in a synth-laden, electropop direction. Linda Perry had dabbled in this before (an earlier track titled Girls and Boys ended up as a bonus track on Britney Spears' In The Zone), but here she jumps in with both feet. Although she was perhaps a little too enthusiastic as One Word found itself caught up in a copyright infringement case after Billy Curry – one of the co-writers of Visage's Fade To Grey, which peaked at #8 in 1981 – alleged the two tracks shared strong similarities. He wasn't wrong; tonally and melodically, they are very similar, but in Linda Perry's defence, Fade To Grey was not a significant hit in America, and it seems to have been a genuine case of her hearing the song at some point and unintentionally interpolating it into One Word. An out-of-court settlement was reached, and Linda Perry agreed to split the royalties.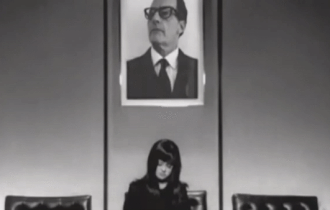 Regardless of any accidental plagiarism, the production on One Word is absolutely astounding. If you've ever needed a reason to invest in a decent pair of headphones, then this is it. Listening to the track is like being beamed light years into the future as it plays out with swirling, space-age dreaminess. Incorporating elements of French house (not least the spoken intro, which roughly translates as: "Do you have all the information? A word tells you everything you need to know. Everything you need. Day after day. Were you lied to? One word"), the song is effortlessly – and very credibly – cool. One Word straddles the line perfectly as something that would sound just as at home on a sweaty dancefloor with its fuzzy, juddering electro bassline as it would at a trendy bar with its phased synths and twinkly melody.
Yet, for all that One Word is a masterpiece from a production perspective, it doesn't ever lose sight of the fact that it still needs to function as a pop song. The chorus is delivered with metronomic – almost hypnotic – simplicity: "It's not the way that I want it, it's just the way that I need it, da-a-a-ay after day". It's here that the lighter elements of One Word drive the instrumental, providing some relief from the oppressive, dominating bassline. In a wholly unconventional way, it's almost rather uplifting.
By this point, you might wonder where Kelly Osbourne actually fits into all of this. Well, she's no passenger here. Indeed, her aloof, deadpan delivery is what really makes the song. The sheen of autotune liberally applied to the vocals gives them a cold, robotic edge which completes the entire experience and makes it so beautifully transcendent. Significantly, the distortion feels primarily driven as a stylistic choice rather than one of necessity. Kelly Osbourne is still there underneath it all, but the performance comes across as one deliberately tailored to how her voice would be processed into the final product. In that sense, One Word functions more logically as a piece of music than it does as a single; it's not a singer's song. Nor was it intended to be. Therefore, to convey its majesty through the usual routes of live promotion was a challenge and not through any fault of Kelly Osbourne's.
The music video for One Word is sublime, albeit one which requires a lot of prereading to fully appreciate. It's based on the 1965 French neo-noir film Alphaville: une étrange aventure de Lemmy Caution. If you've seen the movie, you will immediately recognise specific sequences in the video as a deliberate homage. For everyone else (and that's probably most people?), you'll spend four minutes wondering what on earth is going on. The whole thing is deliciously avant-garde with some unsettlingly eerie undertones. There's a lot of purposeful corridor walking, which is probably for the best because it's about the only thing that doesn't require exposition (or does it?). Everything else – the women with numbers tattooed on their necks; the gross salivating eagle; the numerical paddles being raised by men; the bingo ball that Kelly Osbourne rolls across the floor – is far too high-brow for our comprehension. However, that doesn't mean it can't be appreciated all the same; the noir aesthetic is so impressive, and the closing shot, where she looks out of a taxi at the city lights going off in time with the music, is such a great moment. Compared to Kelly Osbourne's earlier material, the whole concept this time around feels like an unapologetic commitment to what she wanted her music to look and sound like, rather than what would be an easy sell.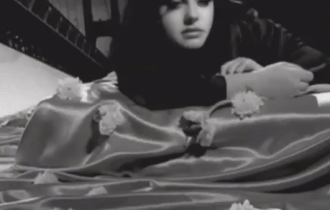 One Word fared incredibly well considering the type of track it was and when it was released. The market for electropop was still one that predominantly drew critical (and internet) acclaim, but rarely did it translate proportionally into sales. If it did, this probably would've topped the chart for weeks. Instead, it had to settle for a #9 peak in the UK. And while One Word didn't reach the Billboard Hot 100 in America, it was a significant dance hit, nonetheless. The project generated a tremendous amount of goodwill, considering The Osbournes had been at the forefront of popular culture for three years by this point. Even so, it was a huge risk to launch the parent album after just one single, and it became the latest in a long line of pop casualties whose only crime was hitting the charts before the demand was in place for music like this. The ensuing result was a peak of #57 in the UK and #117 in America.
If it's any consolation, in this case, if the album hadn't been released when it was, then it may never have seen the light of day at all. The artwork for Sleeping In The Nothing certainly raised eyebrows due to Kelly Osbourne's appearance, which was drastically different from that she had been known for. But whether photoshopped or not, questions about her image during promotional appearances – with a sideways implication of 'but you don't really look like that' – to anyone, let alone a young woman, were inappropriate. A few weeks after the album's release, Kelly Osbourne returned to rehab, and all subsequent plans for Sleeping In The Nothing were abandoned. Although she has worked on a wide range of projects during the last two decades, to date, she hasn't released any further material.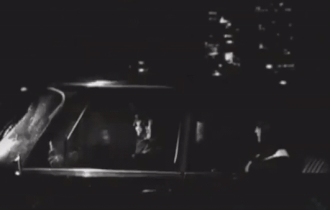 While it's perhaps true that Kelly Osbourne has never quite attained the same residual level of hyperbolic internet acclaim as Holly Valance or Rachel Stevens (esteemed company, make no mistake), One Word is easily as deserving of such praise. Yes, it's that good. This is a phenomenal effort and a tantalising thread from The Osbournes phenomenon that was far too brief and left us wanting more.
---