Released: 30th September 2002
Writers: LeAnn Rimes / Desmond Child / Andreas Carlsson
Peak position: #11
Chart run: 11-18-20-31-39-56-63-71
---
Having scored a major pop hit with Can't Fight The Moonlight, LeAnn Rimes continued to evolve her sound in the early '00s. Yet what may have been one of the most pleasant coming-of-age anthems wound up becoming one of the most controversial.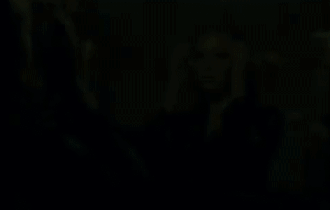 Life Goes On was released as the first single from LeAnn Rimes' fifth studio album Twisted Angel. It marked an important step in her career following a lengthy legal battle with Curb Records and her father over the record deal she'd signed when she was barely a teenager. Having sought to end her ties with the label, it was something of a surprise that she then re-signed with them. Nevertheless, Twisted Angel wasn't just more of the same; for the first time, LeAnn Rimes replaced her father as the credited executive producer.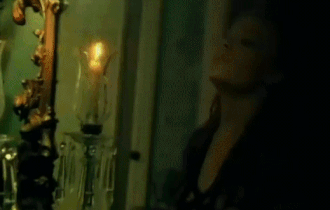 Now aged 20 years old, she used this album as a chance to develop her sound and continue the advances she'd made towards the pop market with Can't Fight The Moonlight. However, this was never such a drastic evolution in reality as it was in theory; Life Goes On merely pushes LeAnn Rimes' sound more into pop-rock territory not entirely dissimilar to that in which Michelle Branch was enjoying success. It wasn't a giant leap, but evidently still enough to frustrate her ardent country fanbase in America.
Lyrically, there is a lot to unpack with Life Goes On. The whole thing reads like a thinly-veiled reference to the acrimony that had preluded the album's existence. There's a simmering vitriol sitting behind loaded statements like: "Wish I knew then what I know now, you held all the cards and sold me out" and: "If you're still thinking you're the Daddy Mac, you should've known better, but you didn't and I can't go back". This was a brave move; LeAnn Rimes clearly had a point to make, and it's one thing to dress down a record label in hindsight, but quite another to do it when she was still relying on Curb to promote and market her material. Life Goes On stops short of being an outward attack, with enough opacity to be read as a simple should've-known-better break-up anthem. But as the song asserts in its best lyric: "Shame on you if you fool me once, shame on me if you fool me twice", it seems unlikely that LeAnn Rimes didn't know precisely what she was trying to say.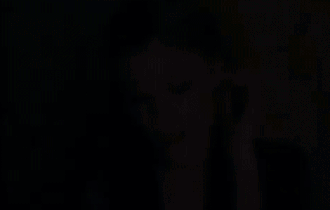 From a composition perspective, Life Goes On brings together some very distinct influences to achieve its sound. Desmond Child had form working with acts like Bon Jovi, Aerosmith and, er, Ricky Martin; while Andreas Carlsson had been part of the Cheiron team who'd written extensively for Britney Spears, Backstreet Boys and *NSYNC. Those influences are organically intertwined to craft a track with a rockier edge, but the edges smoothed off with a slick pop finish. Nowhere is that better demonstrated than the shimmering electric guitar instrumental intro, which is absolutely epic and by rights should have been destined to reverberate around packed stadiums.
The production is never really the star here though; the (slightly) harder edge to the song is perfectly suited to LeAnn Rimes' huge voice. However, the most significant shift in Life Goes On is not how it sounds but how she delivers it. The track is much more concerned with showing the power in her voice, rather than the range. This is by no means a restrained performance, but the vocal tricks are kept to a minimum. She drives the song hard, getting right under the melody and to sell the story: "Oh life goes on, and it's only gonna make me strong, it's a fact, once you get on board, say good-bye 'cause you can't go back". The eventual pay-off is the moment towards the end of the song where LeAnn Rimes really lets rip: "No I can't go ba-a-a-ack, oh-YEAH-HEY-YEAH". It creates a gratifying sense of release which is quite unlike the performances she was typically known for, but which works sensationally within the context.
If we were to consider Life Goes On purely from a musical perspective, then there's nothing here that should cause such consternation to LeAnn Rimes' fanbase. Certainly, in the UK – where Can't Fight The Moonlight was such a big hit – this felt like a very logical progression. Nevertheless, the image that was portrayed in the music video proved problematic to her core demographic. Let's just be clear; compared to Christina Aguilera gyrating around in her crotchless chaps or Britney Spears simulating a dance orgy, this is remarkably tame. But we do nonetheless see LeAnn Rimes embracing her sexuality through the medium of sheer fabric as she leads a very handsome man on a cat-and-mouse chase across New Orleans.
There's no denying that the visuals are packed with coquettish suggestiveness, but it goes little further than that. Sure, she gets a bit up close and personal with a lamppost during the street-party scenes, but there is absolutely nothing here that feels inappropriate – or indeed surprising – for a young woman of LeAnn Rimes' age at the time. Indeed, it's actually an excellent pop video that is only controversial if you're unable to disassociate her from the 13-year-old child star who rose to fame in the '90s.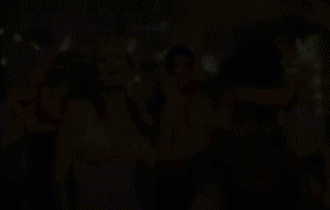 Life Goes On came agonisingly close to the top ten in the UK, but fell just short, peaking at #11. However, it spent three weeks in the Top 20, reflecting the fact that it did get some decent airplay and video rotation. The single didn't chart so well in America; in what seems like a reasonably inevitable outcome, LeAnn Rimes' transformation from country singer to pop star was met with resistance as she awkwardly straddled both markets without decisively appealing to either. Her new image was apparently far too provocative for her more conservative country fanbase, but comparatively tame compared to that of her pop peers. The track failed to reach the Billboard Hot 100, and a hastily serviced country remix of the track was unable to make much of an impact either.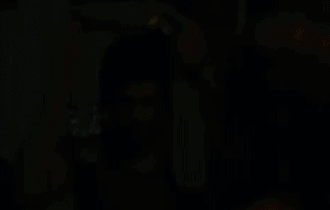 The Twisted Angel album fared about as one would expect based on the performance of the single, reaching #14 in the UK and #12 in the US. It wasn't much of a surprise given the predictably difficult time LeAnn Rimes had in trying to shift her image and sound. But Twisted Angel doesn't necessarily feel designed as an outright rejection of the genre; instead, this feels like a young woman attempting to take some control over a career that had – until this point – been largely dictated for her. In that sense, commercial performance was not the true measure of success here.
Although Life Goes On wasn't necessarily a massive hit in the UK, it does feel like people got what LeAnn Rimes was trying to do with the track and responded warmly to it. In all likelihood, it wouldn't really have mattered how big the song was here though; the limiting factor was always going to be how America responded, and a return to her country roots soon beckoned. All the same, LeAnn Rimes' turn as a bona fide pop star was a thrilling – if all too brief – diversion.
---