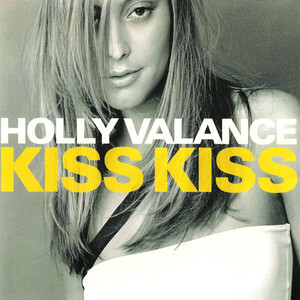 Released: 29th April 2002
Writers: Juliette Jaimes / Aksu Sezen / Steve Welton-Jaimes
Peak position: #1
Chart run: 1-2-5-10-9-10-15-20-21-26-34-38-41-37-50-66
---
Holly Valance's debut single Kiss Kiss was a huge hit, but one that would not exist today. At least, not in the same way that it did back in 2002.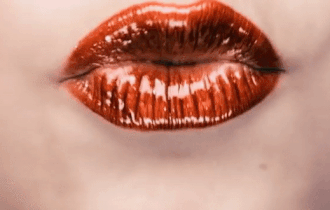 The track – originally titled Şımarık – was released by Turkish singer Tarkan in 1997 and was a big hit throughout Europe. However, it remained mostly unknown in the UK, save for a brief spell where it was used to advertise Graham Norton's Channel 4 chat show. In 2001, an English-language version of the song was released in America by Stella Soleil; that is to say, the structure of the track was retained, but the lyrics were re-written, rather than translated. Alas, Kiss Kiss – as it was now known – was not a hit, and again bypassed the UK. At this point, it seems clear that the track was being deliberately diverted until a suitable outlet could be found for it here. Such a tactic would not be possible now, with so many global music platforms. One way or another, Kiss Kiss or, more likely, Şımarık would have found their way into the chart.
Fortunately, having sat on the song for long enough, the perfect opportunity came via the well-established Aussie soap star-turned-popstar route in mid-2002. Holly Valance was coming to the end of three-year tenure as Felicity "Flick" Scully on Neighbours. Her character was the archetypal soap teen; the middle-sister of the Scully clan, she was spoilt, selfish, and had the men of Ramsay Street wrapped around her little finger. It's testament to Holly Valance's portrayal that despite the behaviour of her on-screen persona never really improving (it was around the time of Kiss Kiss that Flick became embroiled in an affair with her sister's fiancé), viewers took the character to their hearts. She had a loyal following as a teen pin-up and had already cameoed in the music video for Human Nature's He Don't Love You. It was clear that post-Neighbours, Holly Valance wouldn't just disappear, and she had everything a potential pop star needed. Other than perhaps any real desire to be a pop star at all.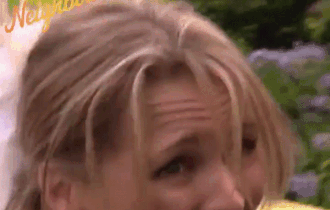 Kiss Kiss was, thus, the perfect debut single for an act who had not expressed any particular leaning in terms of the music she would produce. It had proven hit potential and also provided a distinctive direction for Holly Valance, mixing the Bhangra-pop strains of Şımarık with the more typical production associated with her Anglo chart peers. It was a sound that wasn't – yet – commonplace within the UK chart, and thus it allowed her to carve out a niche in a very crowded marketplace. Furthermore, you could hardly release a song called Kiss Kiss without a certain amount of panache. And Holly Valance had that in spades. She was committed enough to give the track the performance it required, but nonchalant enough to retain an air of cool.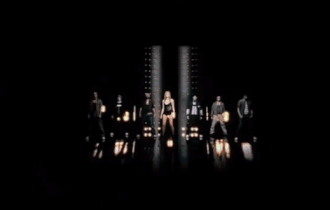 There is no escaping how much planning has gone into Kiss Kiss. It's meticulously executed, to the point where you can almost hear the cogs of a record label brainstorming session ticking in the background. In that sense, Holly Valance sounds like more of a passenger on the track than either Tarkan or Stella Soleil did. But in a curious way, that works to the song's advantage. Jumping into Kiss Kiss with exuberance would push the song very firmly into novelty territory. There was always going to be a certain degree of that; this is a composition centred around a kissing sound effect, after all. But the intention was not for Holly Valance to be a novelty act, and thus her approach is one that suppresses the fun from it.
Let's just be clear; Kiss Kiss remains terrifically enjoyable. But it's played with sincerity and self-awareness; half-spoken/half-sung verses, dramatic stabs of moody Middle Eastern synths and lyrics that call back to the street-smart pop-R&B of the '90s: "You don't have to act like a sta-uh-ah-uh-ar, tryin' moves in the back your ca-uh-ah-uh-ar". It's evident that this is not a singer's song, and in anyone else's hands, you might well wonder what it was trying to hide. But for Holly Valance, while there are no surprises, there is also no disappointment. Kiss Kiss feels like the inevitable evolution of Flick Scully. Her performance is intentionally carnal, so that even when she's profoundly chewing over the lyrical dud of: "When I look at you I wanna be, I wanna be somewhere close to heaven with Neanderthal man", she does so in a way that sounds entirely seductive.
Kiss Kiss has never – in any of its guises – featured a particularly climactic moment. The first and final chorus could be swapped with little, if any, noticeable difference between them. But Holly Valance's version of the track does at least try to mix things up a bit, and it comes courtesy of a breakdown before the final chorus, where the track starts stuttering over itself like a skipping vinyl:
Don't. Go.
Mwah! Mwah!
I-I
Yeah-yeah-I-I
Mwah!
Oh yeah
You don't have to act like a (UH)
Try your moves in the back of your (UH UH UH)
You know that we can go fa-ah-ah-ah-ar
Because tonight you're gonna get my
Yeah-EAH-I
It's the only point where Kiss Kiss moves into unpredictable territory, adding an offbeat moment of uninhibited exhilaration to the track. If there was ever any risk of Holly Valance being allowed to cut loose, then this is it.
Despite reasonable assurance that Kiss Kiss would be commercially successful, the music video put it beyond any doubt. The pretence that popstars are naked has been an evergreen promotional concept, and Holly Valance was no different. From the ensuing media furore, you'd be forgiven for expecting three and a half minutes of titillating camera angles and creative use of strobe-lights while she pranced around in the old flesh-coloured body stocking. But that's only a small part of what happens, and while there are indeed such risqué – and at times quite graphic – shots, other parts of the visual are much more stylish. The sequences featuring Holly Valance performing against neon-drenched light fixtures are slick and feel almost like a precursor to the forthcoming electro-pop revolution, of which she would play a small – yet significant – role. Of course, most of the attention was focused on her gyrating with the male dancers, and Holly Valance's sexuality would indeed form a large part of her musical persona during her debut album campaign. But artistically, there were some teasers for what could lie beneath.
It was little surprise that Kiss Kiss debuted at #1 in the UK. After almost five years in the oven, the stars had finally aligned for it, and the single sold 143,000 copies in its first week. Although there was no direct synergy between Holly Valance's music and her role on Neighbours, it certainly wouldn't have harmed her profile that she would continue appearing on-screen months after leaving the show. It's therefore unsurprising that Kiss Kiss similarly topped the chart in Australia. Impressively the track also performed well in territories where Şımarık had already been a hit and where Flick Scully was not causing on-screen drama five nights a week.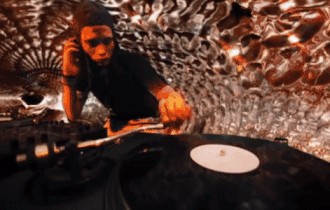 It put Holly Valance in an interesting position because despite kicking off her pop career in tremendous fashion, there was little indication as to what she would do next considering Kiss Kiss was a ready-made pop hit that existed long before she landed a record deal.
---