Released: 14th April 2003
Writers: Shep Solomon / Simon Ellis
Peak position: #9
Chart run: 9-18-28-45-68-71-65-32
---
In 2003, D-Side – and Triple Eight a few weeks later – arrived to fill a hole in the charts (and our lives). Speechless was a solid debut single, and it had all the best intentions of kickstarting a new cycle of boybands.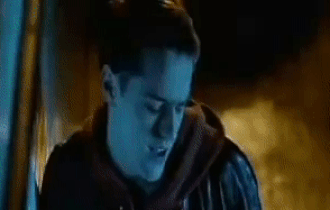 Things were looking a tad bleak for pop groups as the new decade picked up pace. *NSYNC and the Backstreet Boys had reached a point of natural hiatus and little did we know one of them would never return. Steps had imploded, and S Club were down a member, while slowly lurching towards their inevitable split. Even groups that looked to remain steadfast – like Westlife – had hit the typical shelf-life for an act of that era (three albums and a greatest hits) and were now entering into the great unknown. It was time for a refresh.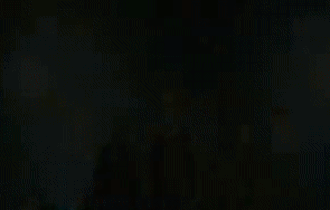 D-Side weren't going into this completely cold; they'd already experienced some success back home in Ireland with the release of their debut single Stronger Together. However, for a wider launch, Speechless was picked as the optimal track to break the group. That is to say, it's not necessarily a song that was going to shake up the music industry, but it sets out D-Side's ambition and style very clearly. This was not an attempt at a factory reset; the group's sound – while primarily pop – also incorporates elements of R&B. It is very much a continuation of the shift in sound that had begun with the last generation of boybands. Here, the evolution continues to unfold before our ears.
What that means for Speechless is a certain degree of unevenness to the song. It opens in a heightened state, with dramatic riffs, a plucky pseudo-R&B beat and some trademark boyband warbling. It makes all the right moves in terms of grabbing attention and sustains that into the first verse. The track smartly uses emphasis with the start of each couplet to create a distinctive ebb and flow: "TRAGIC, completely, when the one you love keeps running games with your heart; I feel the STATIC, inside me, should I stay, should I go, I don't know where to start". It's precisely the direction that a post-bubblegum pop boyband should be taking to assert themselves. It's dynamic, it's exciting, and the track is oozing attitude.
The chorus, however, sends Speechless into a different direction altogether. The entire tone of the song shifts into something much more pleasant and reminiscent of yesteryear. First things first, there's a killer hook here in the: "You've got something over me, right now it's all a mystery, this thing's taking over you see…" part of the chorus. It's the sort of deceptively innocuous melody perfectly composed to linger in the brain long after Speechless has finished. And just in case there was any doubt, the track throws in a whacking great key-change to round things off in a shimmering, polished pop finale. It's so immaculately executed that one might almost forget the track started in a drastically different place. It's almost as if two excellent – albeit different – tracks from different ends of the pop spectrum have been stitched together.
The music video for Speechless veers back towards the harder-edged side of things, albeit with some classic boyband tropes. The setting is very industrial and sees D-Side perform the song will rain pours down on them. Actually, it looks more like a typhoon than a passing storm judging by how deep the surface water is. The video captures the transitional phase that we were entering in relation to how pop groups were presented. While there was an eroticism to earlier boybands gyrating in the rain, that's much less the intention here. If anything, here it looks more like hard work as D-Side battle their way through slick choreographed sections, which are (regrettably) never the centrepiece of the aesthetic. Instead, there's much more focus on the casual authenticity of the group bantering and riding their pushbikes through puddles. Whether the dark, moody visuals entirely fit the production of the song is questionable, but there's no doubt it's been shot in anticipation of what was more likely to sell.
Considering it was a reasonably busy chart week with eight new entries in the Top 20, Speechless held its own and peaked at #9. Times were a-changing and pop music in the traditional sense was being pushed to the periphery. Thus, D-Side's debut was as close to a runaway success as a pop group could hope to achieve for the time. Indeed, it would guarantee them a follow-up (a very good one, at that) and even if this new wave of boybands would have to settle for the tail-end of the Top 10, rather than racking up #1 singles, the charts were still a far richer place with them, than without.
---