Released: 8th April 2002
Writers: Andy Caine / Martin Brannigan / Nigel Butler / Ray Hedges
Peak position: #11
Chart run: 11-26-33-46-69-X-X-X-64
---
Following the demise of Steps in 2001, Lisa Scott-Lee quickly turned her attention to a new career in music management. Her first clients were 3SL, a three-piece boyband who just so happened to be her brothers.
The gimmick of famous pop stars 'managing' new acts was not a new one. In 1999, Westlife were launched under the watchful eye of Ronan Keating. The extent of his involvement in the day-to-day workings of the group was left conveniently vague, but it was a sure way to pick up some high-profile magazine coverage and – presumably – a few Boyzone fans. Lisa Scott-Lee had often been referred to as the Ronan Keating of Steps, and the divisions between the former bandmates were becoming more apparent. Now was as good a time as any to capture some of the goodwill in her corner and use it to kickstart her career as a pop music mogul.
3SL – that's three Scott-Lee's (brothers Ant, Andy and Steve) – had a pretty clear demographic in mind, having supported both Steps and S Club 7 on tour. Their brand of pop music was uncomplicated and effervescent; in essence, it was the perfect tonic to all the acts who were now trying to distance themselves from that sort of thing. Take It Easy wasn't going to win any points for originality. Still, even if you can anticipate where it's going every step of the way, the experience is no less enjoyable.
This is a song that knows exactly what it wants to be: it is a summer jam to put a smile and your face and sunshine in your heart. And it hits every beat with some vivid storytelling. The lyrics are incredibly well-crafted; you don't need a good imagination to be transported to another time and place with 3SL: "It was as hot as noon, underneath the cherry moon, we took our clothes off, and jumped into the river". This is fluffy, romanticised escapism but Take It Easy never proclaims to be anything else. Besides which, it's packing some brilliant hooks; the chorus: "Take it easy, take it easy, don't you worry none, yeah" is incredibly catchy and precisely the shift in melody that is needed after the build-up during the verses. There's also a modest sprinkling of vocoder throughout the track, which creates a series of catchy vocal riffs out of moments that would otherwise be entirely ordinary, like the: "Everybody's calling, yeah" segue from chorus to verse.
And – of course – there's a key-change. Again, it comes as absolutely no surprise, but Take It Easy culminates in fine form. With a final explosion of the chorus, there's a shower of ad-libs. Indeed, such is 3SL's commitment to see the song through to the bitter end, they use pretty much every variation on the lyrics and finally resort to filling space with: "Uh-uh hu-u-u-uh" ad-libs. It's a curiously understated way to bring the song to a close, but it works nonetheless and gives the track a feeling of completeness, rather than just ending on a fade.
Considering this was 3SL's debut single, it was good to see the record label jump in with both feet for the music video and come through with something befitting of Take It Easy. There are two main strands, with the group performing the track in a warehouse while the rain hammers down, while the story of the lyrics is told in a sun-drenched, tropical clime. There's a high – almost filmic – quality to the visuals, and it looks the part of a big-budget launch for the group. It's also well thought out, with an effort made to link the narratives by turning shots of 3SL frolicking into photographs in the warehouse, complete with slick transition effects. The video culminates with an obligatory performance to a crowd of enthusiastic women (if there were any men present, they're certainly not easy to pick out). It appears to be taking place in an underground bunker which looks like it would have been tremendously humid. Still, everyone seems to be having a great time. As pop videos go, is as good as you could hope for. It complements the overall package and is brimming with personality.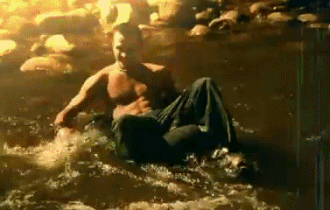 However, with investment comes expectation and alas, Take It Easy debuted just a whisker away from the top ten. #11 was a perilous position for any new pop group, but particularly one who had spent months touring and had the additional exposure of a famous sister/manager. On that basis, a top ten single was not an unrealistic expectation, and even though it came close, the result would likely have caused some consternation for the record label. What to do next was, it seems, not entirely clear because there was a five-month wait until 3SL returned with an overhauled image and sound for their second – and final – single Touch Me Tease Me.
It's a shame things didn't quite click with Take It Easy because it's a superb little pop song, which arrived at a time when the charts were starting to look a bit more serious. A few more tracks like this are precisely what was needed.
---