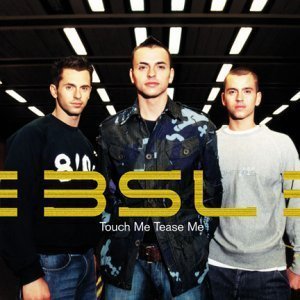 Released: 26th August 2002
Writers: Case Woodard / Daryl '88' Young / J.B. Weaver, Jr. / Kenny Kornegay / Mary J. Blige
Peak position: #16
Chart run: 16-36-60-X-X-X-X-59
---
In their quest to score that elusive top ten single, 3SL adopted the tried-and-tested strategy of turning their attention to the American charts and scouting out a song that was a big hit there, but relatively obscure here.
If this story feels familiar, well, that's because it is. Another Level had topped the chart with Freak Me in 1998 (a US #1 hit for Silk in 1993, peaking at #46 in the UK). Blue landed their first #1 single with Too Close in 2001 (a US #1 hit for Next in 1998, which peaked at #24 in the UK). On that basis, this seemed like a watertight strategy for 3SL, albeit one that was dictated mainly by their debut single, Take It Easy, reaching #11. Coming so agonisingly close to the top ten left the group needing to decisively assert some authority over the chart with their second release. The chosen song was Touch Me, Tease Me by Case. Initially released in 1996, the track hadn't been a #1 hit in America (it peaked at #14), but had performed better there than in the UK (#26). And while it's hard to imagine that under better circumstances, R&B-lite is a route the group would have taken, 3SL's version of Touch Me, Tease Me is a commendably credible effort.
And that in itself is a bit of an issue; the track is almost a little too credible. As a thumping, grinding slow jam, there's an explicit authenticity to the song that would not sound amiss on urban radio. In places, it's just about on the borderline of suggestive: "Please me low and be my friend, I'll come back and hit it again". There are also moments where it's unmistakably clear what is happening: "Hold on tight and don't let go, baby I'm about to explode". Despite the R&B slant, 3SL were never going to gain any traction in that market, so instead, it's whether there's enough here to satiate pop fans. In that respect…probably not. There's nothing wrong with a song that takes itself seriously, but here it comes at the expense of the personality and fun that was brimming in Take It Easy, not to mention the general demeanour of the group themselves.  
It would be unfair to consider Touch Me, Tease Me as merely a functional cover though. The best moments of the song come where 3SL deviate from the template of the original and cut loose on the vocals a little. At the end of the second verse ("Don't go a-WAAAAAY"), the delivery starts to become a bit more urgent, resulting in some brilliant Lee Ryan-esque riffs and ad-libs that pepper the final choruses. Indeed, that last minute or so of the song is almost anthemic in its delivery. It's a worthy pay-off to the hot and heavy build-up in the preceding two minutes; the quasi-orgasmic vocals during the closing throes of Touch Me, Tease Me give 3SL's take on the song a much-heightened climax compared to Case's version. The performance has ambitions far higher than any success the track enjoyed, but it's to 3SL's credit that if there was any behind-the-scenes panic over the performance of their debut single, not an ounce of it is present here. On the contrary, the group presents a decidedly assured, confident front.
Two versions of Touch Me, Tease Me were created: one with a rap feature and one without. Case was accompanied by Foxy Brown and Mary J. Blige on the original; 3SL, on the other hand, roped in the talents of Est'elle. At the time, it was a reasonably anonymous addition to the track, but that stray apostrophe is a bit misleading. Yes, that is the Estelle of American Boy fame. Indeed, had she landed an official credit on the single, then Touch Me, Tease Me would've been her first top 20 hit. Given where the track started, it's clear what the label was trying to do, but it feels like a total mismatch with 3SL's intended audience.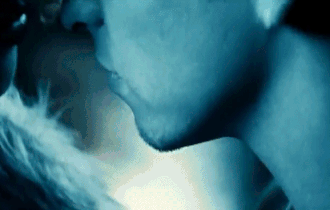 The music video for Touch Me, Tease Me is a curiously busy affair considering not much happens. Visually, the underground, slightly grimy setting complements the sound that the group were pursuing. It appears to be a pole-dancing equivalent of Fight Club; there's a lot of money being thrown around by the baying crowd, but it looks more competitive than it does sleazy. 3SL get a bit lost in action during some of the later scenes, and it's always a bit odd when the focal point of a music video shifts away from the act that the visuals are supposed to be representing. It's made even worse in the non-rap version of the video. Est'elle is nowhere to be found, and in her place is a 20-second instrumental where she's been scrubbed from the track. The radio edit of the song at least has the sense to transition straight into the: "With every touch, you know you tease me…" section, so it's odd not to use that for the video.
On balance, although the gamble on Touch Me, Tease Me didn't pay off – the single peaked at #16 in the UK – it was probably a chance worth taking, given the stakes were perhaps a little higher than was immediately evident. It was, after all, a strategy that had worked well for UK boybands up until this point. Almost immediately, rumours that 3SL had been dropped began circulating (while the song was still charting, no less) and considering how much of a calculated move it had been, there was very little way to put a positive spin on the single's performance. Sure enough, it became the group's final release. It's a shame because both singles were good in their own way, and considering many other pop acts given more bites of the cherry with even less chart return, 3SL's career was perhaps curtailed a little too rapidly. The worst thing is that they had a great ballad called Back In My Heart, which was part of their promotional sets and never saw the light of day. It might not have changed the trajectory of their career, but it deserved better than to be lost in the pre-smartphone/pre-YouTube pop music void.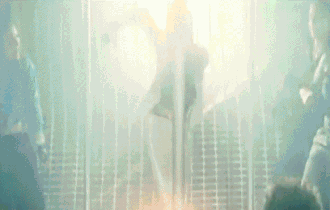 As for Touch Me, Tease Me, well, it's mostly a case of right song, wrong time. It's the sort of track that might have safely consolidated a big hit but wasn't quite distinctive enough to break the group in its own right.
---