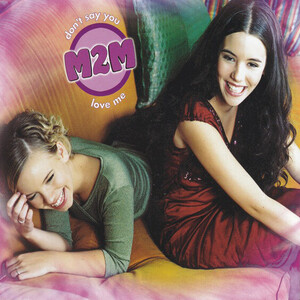 Released: 20th March 2000
Writers: Marion Raven / Marit Larsen
Peak position: #16
Chart run: 16-24-30-38-42-61
Billboard Hot 100 chart run: 72-53-62-46-54-44-30-21-64-92-98-98
---
The chart invasion of Norwegian pop acts continued apace in 2000; just weeks after Lene Marlin had cracked the top ten, M2M arrived with their debut single Don't Say You Love Me. And they were accompanied by an army of Japanese monsters. One hundred and fifty-one of them, to be precise.
Marit Larsen and Marion Raven had been plugging away for several years before their worldwide launch. Known initially as Marit & Marion (well, it does what it says on the tin), the duo had cut their teeth on a critically-acclaimed children's album in Norway, before starting to write their own material. Marit & Marion were soon signed to Atlantic Records and – with impressive disregard for copyright law – decided to re-brand as M&M. Fortunately, someone had the good sense to point out the potential issues with this and a subtle change was made. Finally, M2M were good to go. And the platform for their launch came from a rather unexpected place.
Don't Say You Love Me was drafted onto the soundtrack of Pokémon: The First Movie. Video games had, of course, permeated popular culture before, but this was undoubtedly the first time in a while that it had been attempted on such a broad scale. The quality and worth of the movie itself probably depends on how old you were and whether you were into Pokémon when it was released. It's essentially an extended episode of the anime TV series, plus a short – starring Pikachu, of course – tagged onto the start. Critics may have labelled the movie as a cash-in, but the majority of the game's fanbase recognised it for what it was. That didn't make seeing those characters on the big screen – and soaking up the sheer amount of merchandising deals that were struck – anything less than entirely magical.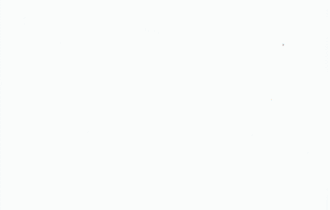 Regardless of the quality of the movie, Atlantic Records were licensed to release the soundtrack, and they went big for it. It's more or less a who's who of major pop acts of the time: Britney Spears, Christina Aguilera, *NSYNC, Billie Piper, Emma Bunton and, er, Billy Crawford. It was an impressive roster, but M2M were the ones picked to headline the release, with Don't Say You Love Me released as the soundtrack single for the movie. It scarcely needs saying, but a song about putting the brakes on an over-eager boyfriend has absolutely nothing to do with Pokémon: The First Movie and its themes of genetic cloning and the power of friendship. In a weird way, though, it just works.
The track perfectly showcases M2M's key strengths. Lyrically, the duo write in such a matter-of-fact way that it's impossible not to like them: "The next thing I know we're down at the cinema, we're sitting there, you start kissing me, what's that about?" It's a refreshing spin on the trope of the teen female pop star as doe-eyed and passive, and immediately creates a persona around Marit and Marion. They have an attitude, sure, but it's one of independence, rather than being outwardly bratty or precocious. And just in case you're worried that their gambit feels a little risqué for an animated movie about Japanese fighting monsters, the lyrics were amended slightly for the soundtrack: "We're sitting there, you said you love me, what's that about?". It actually makes a bit more sense in the context of the song – and raises fewer issues around consent – although the original line flows better.
Don't Say You Love Me is also a perfect example of M2M's knack for throwing together a catchy melody. The track features hook after hook; it's so brilliantly composed and is never anything less than joyous at every turn. Whether the track really needs a key-change is debatable – indeed, the duo usually omitted it from their live performances – but it's bloody stratospheric when it arrives. It's announced with an epic: "Give me some T-I-I-IME" and a pounding swell of drums. Actually, it might just be one of the most frenzied, feelgood moments of the era. Don't Say You Love Me erupts into three positively life-affirming rounds of the chorus, complete with layered ad-libs and a plethora of record-scratch sound effects. It's the sort of song that could easily go on for another minute, such is the warm glow of euphoria it emits.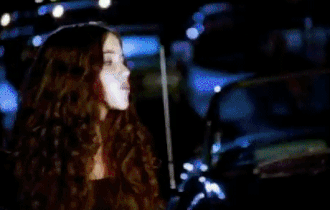 There are two versions of the music video for Don't Say You Love Me, although both are essentially the same. It's set at a drive-in movie, and one features clips from Pokémon: The First Movie playing on the big screen, while the other shows footage of M2M performing the track. No offence to the duo, but watchable as they are, they're no substitute for Pokémon. The video is so turn-of-the-century and perfectly pitched to the Nickelodeon / Disney Channel audience of that time. Firstly, Marion Raven sits in a purple(!) open-top convertible; it's a neat reference to M2M's forthcoming album (Shades Of Purple), but honestly, no car has ever been that colour in the 'real world'. Then there are the extras, randomly breaking into heavily choreographed dance routines. Why does a song like Don't Say You Love Me need a dance routine, and what song are they actually dancing to, because it certainly isn't this one? There is no reason, other than this was the turn-of-the-century, and that is what happened.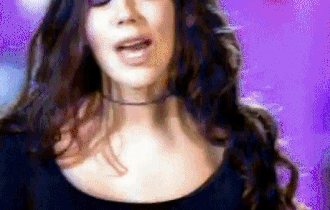 The big moment in the video – besides clips from Pokémon: The First Movie – is the popcorn explosion. A staple comedic gag, here it's elevated to a whole new level as the entire concessions truck explodes, showering the cinema with popcorn for the final minute of the song. It looks incredible, and one must applaud Marit and Marion for managing to work the popcorn-stuck-in-hair look and making it look entirely intentional. For a music video structured around one central concept, it achieves so much. It positions M2M in the mainstream pop domain with its aesthetic presentation and themes of friendship, sisterhood and romance, all the while retaining a perspective of the duo as musicians. Perfect pop videos aren't easy to achieve, but this is right up there as one of the best of its time.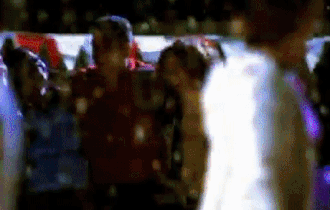 Despite the strength of the marketing campaign behind Pokémon: The First Movie and its commercial success, Don't Say You Love Me peaked at #16 in the UK. Had the single been released without any association to the Pokémon brand, it may well have been considered a solid – if unremarkable – debut for M2M. But there was a weight of expectation attached here (one of the single covers even has Pokémon characters plastered all over the front of it), and if there was one part of the aggressive marketing that faltered, then this was probably it. Conversely, Don't Say You Love Me peaked at #21 on the Billboard Hot 100, which would have been deemed a far more significant achievement, landing M2M some high-profile promotional spots to support the release of Shades Of Purple. Their subsequent singles weren't such big hits, but nevertheless, the duo achieved a degree of success that wouldn't even have been on the cards without the Pokémon connection. It's a real shame that the UK didn't see anything else besides Don't Say You Love Me because the album is excellent, and there was a place in the charts for an act like M2M. Marion Raven did – at least – get a taste of the top ten in 2000 when she featured on Meatloaf's It's All Coming Back To Me Now, which peaked at #6 here.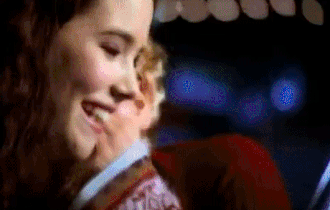 Don't Say You Love Me is the perfect summation of the angsty Dawson's Creek-esque sub-genre of pop music that soundtracked the late '90s/ early '00s. It deserved to be much bigger; and while it didn't make the top ten in the charts, it will always be top ten in our hearts.
---