Released: 11th February 2002
Writers: Victoria Beckham / Steve Kipner / Andrew Frampton
Peak position: #6
Chart run: 6-18-33-52-74-X-X-X-50-46-68-X-X-X-74-67-74
---
After launching her solo career proper as an all-singing, all-dancing pop star, Victoria Beckham's second single A Mind Of Its Own marked a swift change of tack as she traded big-budget uptempos for a more modest mid-tempo.
It was a bold – and exposing – choice, for there was nowhere to hide on a song like this. But Victoria Beckham didn't have anything left to lose; Not Such An Innocent Girl had peaked at #6, and her self-titled debut album reached #10 before exiting the chart a fortnight later. It's clear that something wasn't working, although quite frankly it's hard to imagine what else she could have done differently. A Mind Of Its Own was, however, an opportunity to showcase a different side to Victoria Beckham. And it was, in truth, probably a truer reflection of where she was most comfortable musically, having promoted the album by performing the tender ballad I.O.U. So, would a middle-of-the-road, mumsy sound be the one that clicked with the general public? Well…you already know the answer but let us not overlook the fact that this single is a quietly understated moment of brilliance.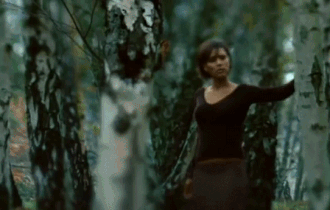 A Mind Of Its Own is very definitely a change of pace, but it is still very true to Victoria Beckham; there is a slick, slightly aloof crispness to the track that takes a little while to warm up. The intro very much tells the story of the song with the whispered: "Stop. Slow down. Take a deep breath" accompanied by a bit of warbling ("Oh YEAH…na na na na"). It's always worth reiterating that – contrary to popular opinion – Victoria Beckham has a nice tone to her voice. She never tries to go beyond her limitations and here, perhaps more so than on any of her other singles, there is nothing tentative about her performance whatsoever. And nor need there be, for A Mind Of Its Own makes doubly sure to ease itself in gently by opting for spoken verses.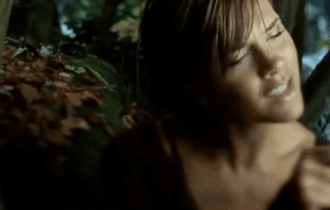 Yet, even when Victoria Beckham is just talking in tune, a lot is going on in the production. Whether gently harmonising with herself ("My heart's got a real malfunction, always flippin' into OVERRIDE") or creating her own sound effects (at one point she says: "Take a deep breath" and then very literally takes a deep breath), there's something wryly playful about Victoria Beckham's approach to A Mind Of Its Own. However, the real value here is the fact that for the first time, she exposes a rarely-seen vulnerability. The extent to which the song is truly autobiographical is debatable; even so, it shows another side to the seemingly untouchable power-couple: "'Cos when it breaks I break, I don't know how much more of this I can take; doesn't it know that I get hurt too, when it acts that way". It wasn't always – if ever – easy for Victoria Beckham to disassociate herself musically from her media profile, but here she manages to burrow beneath it and find a very relatable (perish the thought!) state of being.
Maybe 'pleasant' isn't what people wanted from the Victoria Beckham campaign. Certainly, at this stage, anything less than a #1 single – wherever it came from – was going to be deemed a disappointment. And realistically, A Mind Of Its Own was never likely to be that single; however, it's a shame that it wasn't judged beyond its commercial prowess because it's genuinely a lovely pop song that has aged incredibly well.
The music video for A Mind Of Its Own is an equally understated affair that is again quite exposing for Victoria Beckham. Unlike the big-budget efforts that accompanied Out Of Your Mind and Not Such An Innocent Girl, this is a much more down-to-earth concept with no real narrative strand. It's a gorgeously shot aesthetic; the lush greenery in the opening woodland shots jumps out of the screen. Eventually, Victoria Beckham arrives at a deserted, dilapidated house and does what anyone would do: lets herself in to have a look around. There's no climactic reveal unless you count the discovery of bed made up with crisp, white linen (which probably smells of mildew considering how much foliage is littering the property). Instead, this is a music video almost completely reliant on its star alone to sustain interest; and she is very watchable. Indeed, this felt like the first glimpse beyond "Victoria Beckham: the popstar" and instead something much truer. Certainly, with shots of her sporting baggy jeans and white trainers, this is an attempt to project a more modest, humble persona. However successful that vision is realised, the truth is it would take more than a four-minute music video – lovely though it is – to shift the public perception.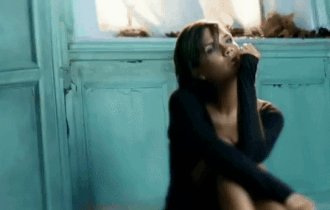 The track is also a significant milestone in Britain's relationship with mainland Europe as Victoria Beckham went to the trouble of recording a French version of the song, titled Mon Coeur N'en Fait Qu'a Sa Tete. Why? It's unclear, since the outcome of this foray into bilingual artistry is a slightly disjointed Franglais version of the song. Essentially, the key parts of A Mind Of Its Own are translated to French, while the rest remains in English, which results in some entertaining flip-flopping between the two languages: "It's ignoring all the danger signs, hey, du calme, qu'est ce qui te presse, attends; I'm not willing to be so fearless, careless just yet, once bitten twice shy, is what you get". Regardless of whether Victoria's Beckham application of the French language to her music is successful, it nonetheless demonstrates a commitment to broadening her international appeal.
A Mind Of Its Own didn't chart at all in France, but it did peak at #6 in the UK, matching the performance of Not Such An Innocent Girl. It was difficult to draw any real conclusions over what to do next; after all, this had achieved a similar level of success to the previous single despite it being a far more modest offering in almost every respect. Yet, it had little impact on the performance of the album, and since any other release would essentially be a variation on the first two singles, it seemed as though Victoria Beckham was out of options. As chance would have it, the decision was taken out of her hands when she fell pregnant. I Wish was pencilled in as a follow-up, and you suspect it could have been released if there was a real desire to do so. Instead, the album campaign was curtailed, and Victoria Beckham quietly parted ways with Virgin Records.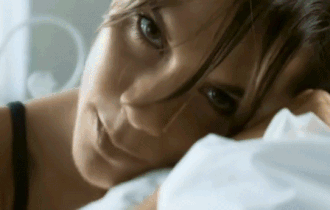 It's a real shame that A Mind Of Its Own didn't garner a bit more appreciation, because it is an assured effort that works better than anyone would likely have predicted. Furthermore, there was a sizeable market for a song like this, even if not the one you'd typically associate with Victoria Beckham.
---