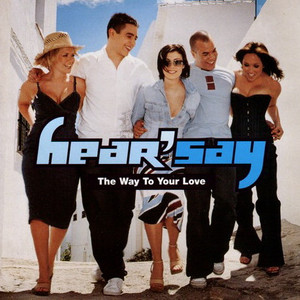 Released: 25th June 2001
Writers: Hallgeir Rustan / Mikkel SE / Tor Erik Hermansen
Peak position: #1
Chart run: 1-5-13-18-23-29-38-45-45-48-56-65-68-X-75-75-71-60
---
With a #1 single and album under their belt, Hear'Say had successfully transitioned from TV talent show to bona fide chart stars. But a few months down the line, how would their second single fare without the aid of a hit ITV show?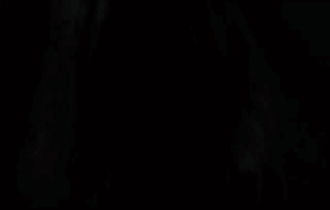 The Way To Your Love was, in some respects, a more accurate representation of where Hear'Say were being pitched as a pop act than Pure and Simple had been. Produced by Stargate, the track featured a sound consistent with that of their peers, most notably S Club 7, who also worked with the same production team for their debut album. Thus, this was always the 'obvious' second single because it offered Hear'Say a degree of safety. And it was probably the best move, even if the downside – in hindsight – is that because the Popstars campaign ended up being so short-lived, there was never any real element of surprise about it, which songs like I Didn't Want You Anyway or Not The Kind could have provided.
The track was remixed slightly for its release as a single, which is a somewhat unconventional move so early into an album campaign, but then Hear'Say's launch had been quite unlike anything before. The Jiant Radio Edit adds slightly cooler sound effects and electro riffs into the production, but in exchange strips out the bass, leaving the track sounding somewhat anaemic by comparison to the album version. None of the changes are a deal-breaker, but there's probably a middle ground somewhere between the two that would keep the best of both.
Even before the radio edit, many of the rough edges evident within Pure and Simple had been smoothed out for The Way To Your Love. Hear'Say no longer come across as five solo singers performing on the same song. While each member still gets a turn in the spotlight, Kym Marsh had been visibly installed as the lead singer and when she's not delivering her own lines, she's used to harmonise and provide backing vocals. Noel Sullivan and Danny Foster are also heavily featured, which works well here; although their tones are markedly different, both have strong pop voices that lift the track. And certainly, from a wider perspective, this was not something many of their immediate chart rivals could boast.
The: "Every day, every night, fill my shadows with light, when I feel all alone, your heart is my home…" hook in The Way To Your Love's chorus is as catchy as it is gratifying. There's so much to like about the song; it's triumphantly uplifting and even some of the lyrics: "We could sink to the bottom, we could climb to the top, 'cos together we'll never give up" have a self-referential edge. While it might not have been intentionally crafted as a statement to the naysayers, Hear'Say had a point to make, and they do it well. Although it's wholly understandable that The Way To Your Love would be overshadowed by Pure and Simple, there is much to like and appreciate here. Indeed, it's a shame the track was burdened with a weight of expectation that extended far beyond the quality of the music because if The Way To Your Love had 'just' been a second single, it probably would be more highly regarded.
And nowhere was that more evident than in the music video. It's a cute concept, putting Hear'Say in a Little House On The Prairie-esque setup. But the main focus seems to be on pushing the group as a cohesive unit. Inevitably after their formation came rumours of in-fighting and rivalries, so naturally, the video takes every opportunity to portray Hear'Say as the best of friends, cosying up to one another and playfighting. There's also a bit more focus on trying to show the group could pull off choreographed sequences, though even if they were natural dancers, this isn't necessarily the kind of track that lends itself well to a dance routine. So, sensibly, these are heavily edited and never become the focal point.
It's a shame that The Way To Your Love was always set up to fail by the success of Pure and Simple and the unrealistic expectations subsequently placed upon Hear'Say. Common sense should dictate that with the Popstars album having sold over half a million copies and without the platform of a TV show from which to launch the single, The Way To Your Love was never going to replicate the sales figures of its predecessor. So, while this did debut atop the chart – shifting a respectable 75,000 copies to do so – total sales of 196,090 copies placed it #55 on the year-end chart and the second-lowest selling #1 single of 2001. A fact that did not go unnoticed.
The likelihood is that no song on the Popstars album would likely have fared significantly better than The Way To Your Love. Indeed, the fact that it made #1 at all was something of an achievement; scoring a major hit with their debut was no guarantee Hear'Say would repeat that feat again. But as had become increasingly clear, the usual rules weren't applied to the group, and thus this single was perceived as a major slump, resulting in the Popstars album campaign being rapidly curtailed.
Unfortunately for Hear'Say, this was merely the tip of the iceberg in terms of the tumultuous relationship they would have with the press and the public for the foreseeable future…
---