Released: 24th April 2000
Writers: Mike Rose / Nick Foster
Peak position: #11
Chart run: 11-18-31-46-70-70-70-73-x-68-63
---
Lolly as a pop act is relatively hard to describe to people. She wasn't a character or personality – certainly not to the extent of the Spice Girls playing up to their personas. But neither was she herself – her real name was deliberately concealed, at least until she was outed as Anna Kumble in a dramatic expose by Smash Hits. And while less discerning pop observers may have dismissed the music as a novelty, it would be hard to objectively classify it as such because that's not how it was promoted or perceived by those buying it.
And buy it people did. Lolly's first three singles hit the top ten, and her debut album peaked at #21. It was enough to warrant a follow-up, and thus Per Sempre Amore (Forever In Love) soon arrived as the first release from it. The single felt like a more considered move for Lolly; having gauged what had successfully worked before. The song felt like a more assured approach and one with more obvious hit potential. Ironic then that it wound up being her first to miss the top ten altogether.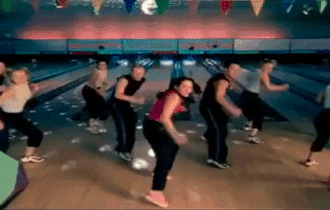 Perhaps more frustratingly, there's no real reason for Per Sempre Amore (Forever In Love) to have underperformed. It wasn't a drastic departure in Lolly's sound – merely a natural evolution in production values and melody. It upped the ante in all the right places, and above all else, it's a bloody good song. Sure, it was about a year late to the Latin-pop party, but that doesn't diminish its spot alongside Livin' La Vida Loca, and Mi Chico Latino within the holy triumvirate of Spanglish hits released around the turn-of-the-century.
Life's never bitter it's so sweet with you
My head's in a spin ain't nothin' I can do
Hand on my heart when I set eyes on you
I knew there and then all I wanted was you
Per Sempre Amore (Forever In Love) bursts into life as an exuberant pop carnival. In truth, it's a path well-trodden by many '90s acts; the vibrant fiesta song with a sea of whistling, whooping and cries of "Arriba!" was standard fare on most pop albums of the time. But rarely did it work quite so well as it did here. Despite its familiarity as a production device, it doesn't feel laboured and nor does it feel formulaic. There are some excellent little touches in the construction of the song, such as the cheeky flourish of Spanish guitar just before the start of the second verse or the subtly distorted: "Per sempre amore" that announces the arrival of the chorus. Indeed, what quickly becomes evident is that Per Sempre Amore (Forever In Love) is an absolute tour-de-force of a pop song. Running just shy of three minutes, the track is relentless from start to finish – to the point where you almost wish it would slow down and show itself a bit more. There's absolutely no chance of your interest waning because the transition between elements of the song is so rapid. Indeed, before you can fully digest what's happening, the song is fading out to a close.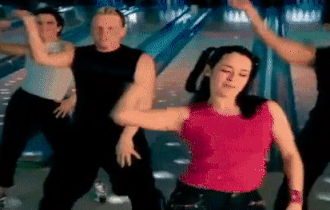 Per Sempre Amore (Forever In Love) is an immensely gratifying listen in terms of the fact that it never fails to deliver on its promises. Take, for example, the transition towards the chorus. There's a subtle urgency to the: "Oh oh no, no we won't let go, let the whole world know we're together" pre-chorus build-up that steadily increases with each line. Albeit this happens within a matter of seconds given how frantic the song is, and perfectly sets the chorus up to go off – which it does. It's simply constructed with a nursery rhyme-like melody, but delivered with enthusiasm and energy that elevates it into a realm of delirious joy. Nowhere is that more evident than the: "I can't get ENOOOUGH" and "FOREVER in LOOOOVE" ad-libs towards the end of the song. This is the epitome of pop music that reaches into your soul and makes you smile. Fiesta tracks of this ilk may well have been ten-a-penny at the time. Still, Per Sempre Amore (Forever In Love) is the Rio Carnival of them, taking the blueprint and ramping it up to the extreme in an entirely unpretentious manner.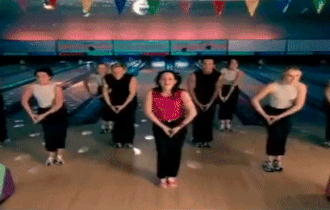 Despite the pop industry having a predilection for Latin-infused party songs, it was accompanied by a general inability to carry the sound consistently through to the visuals – and Per Sempre Amore (Forever In Love) was no exception. Granted, Lolly was never a big-budget act and her success probably never quite reached a point that would cause a record label to approach her releases without a degree of budgetary conservatism. The video for this single wasn't wholly dreadful mind; set in "Lolly Bowl", it's a good old-fashioned bowling competition, which naturally creates a dramatic moment as the song builds towards its climactic final choruses. At the same time, Lolly bowls for the winning strike (with "Lolly" branded balls!) and inevitably clinches victory. There's also an energetic dance routine, involving arm waving with such wild tenacity that you'd do well not to dislocate your shoulder. Plus, we've always loved the cute little heart shape everyone makes with their hands at the end of the chorus – although it is deceptively hard to achieve (trust us, we've been trying for the last two decades). There is, however, a degree of social irresponsibility presented within this music video, which we must draw attention to. When it comes to the dance routine, those are not regulation bowling shoes being worn as everyone tramples across the alley – even though the troupe was presented with the correct footwear at the start of the video. When you see such flagrant disrespect of the rules, you start to understand why society has changed so much in the last two decades.
With everything pointing towards Per Sempre Amore (Forever In Love) being another solid hit for Lolly, imagine our disappointment when it stalled just outside the top ten. It was more of a blip than an outright flop, but in a sense, it validated the trepidation with which Polydor had appeared to approach the release. Quite how to reverse the decline was a bit of a mystery, given it was never entirely clear how Lolly had achieved such success in the first place. But such ruminations could wait, for despite peaking at #11, Per Sempre Amore (Forever In Love) should be celebrated as one of the definitive Latin-pop songs of the turn-of-the-century – even if it did come from an unlikely source indeed.
---