Released: 14th February 2000
Writers: Shelly Peiken / Guy Roche
Peak position: #3
Chart run: 3-8-19-21-27-34-38-41-53-55-58-52-43
Billboard Hot 100 chart run: 71-51-28-18-13-11-11-1-1-2-2-3-3-4-12-11-13-15-18-20-30-40-39-44
---
Very much setting a theme for almost her entire career, Christina Aguilera was immediately at odds with her record label when it came to the difficult task of following up her debut single Genie In A Bottle.
Eager to release a track that showcased her talents as a vocalist, Christina Aguilera had already started performing So Emotional on television (which was basically four minutes of ad-libs and vocal runs). RCA, however, were intent on cementing her as a teen idol to rival Britney Spears' success, and they determined the best way to do that was to push What A Girl Wants as the second single.  
It was a smart move, particularly when compared to Britney's second single: Sometimes, which reinforced her as the doe-eyed, virginal girl next door. What A Girl Wants, on the other hand, was much cooler and as a result, Christina Aguilera immediately felt more street smart; the kind of teen queen who watched Moesha rather than Sabrina The Teenage Witch and hung out at the mall instead of doing her homework.
The song was originally recorded by French singer Ophélie Winter as Ce Quis Je Suis in 1998, although a direct translation of the lyrics read: "What a girl needs, what a girl wants". It was felt the track worked better (and rhymed) with the words swapped around and after making that adjustment, What A Girl Wants was recorded by Christina Aguilera for her self-titled debut album. Early retail copies of Christina Aguilera featured an different mix of the song, which makes her point about this not being the right single easier to understand. As a downbeat, mellow track, this version with its alternate lyrics is undeniably a curio, but it doesn't sound like a song that's going to shake the charts.  
The final version of What A Girl Wants, however, did just that. With a bouncier, pop-R&B edge, the song has a much more considered direction. The label, at this point, had a clear vision for the song and denied Christina Aguilera's request to record additional ad-libs, much to her chagrin. However, the first half of What A Girl Wants benefits from restraining the vocal runs and focusing instead on delivering a slick pop number with a tight melody. Subsequently, when Christina Aguilera does get to cut loose a little more during the middle-eight and final chorus, the track feels purposeful in building to a climactic finale. Furthermore, it demonstrates an ability to work her voice all the way around the song, showcasing a phenomenal degree of control.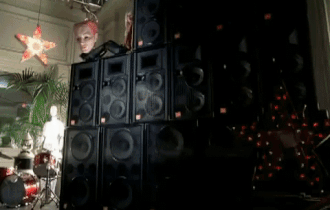 There is one thing about the What A Girl Wants single that irks to this day, however, and that is the lousy edit of the radio version. Just before the drop into the final chorus, there's a noticeable dropped beat (at 02:42). The fact it's gone uncorrected suggests it probably isn't an error. But if William Orbit can be hauled over the coals for the glitch in Britney's Alien, then someone should be held similarly accountable for this sleight upon What A Girl Wants.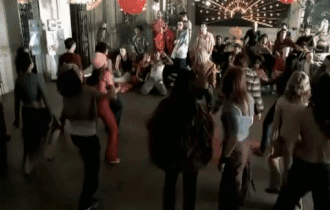 In many ways, this single personifies the halcyon days of the late-'90s; not least in the accompanying music video. It's set in a huge room full of random items (a pinball machine, a drum kit, a huge block of speakers and even a huge, creepy inanimate clown that pops up in the background throughout). And what did kids of the '90s do in this sort of environment? They had a boy vs. girl dance-off, of course. It's all very innocent and consolidates the sentiment of Genie In A Bottle whereby Christina Aguilera knows her beau is horny as hell, but she's definitely not going beyond second base.
What A Girl Wants was a commercial success for Christina Aguilera, peaking at #3 in the UK. It was an even bigger hit in America, where it topped the chart. And not just any old chart – it was the first #1 of the millennium. Yes, while the UK had something a little more sombre to mark the occasion (I Have A Dream/Seasons In The Sun by Westlife), America celebrated Y2K with this certified bop.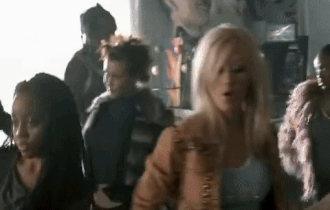 Pleasingly, whatever happened behind the scenes with What A Girl Wants doesn't appear to have affected Christina Aguilera's fondness for the song because she definitely owns it now. It's featured on all of her tours; even Back To Basics, where she ditched a lot of her older material (including Genie In A Bottle…). And, while What A Girl Wants is far from a signature hit for Christina Aguilera, it nonetheless holds up as a track that encapsulates the stratospheric rise of teen pop culture in the late-'90s/early-'00s.
---