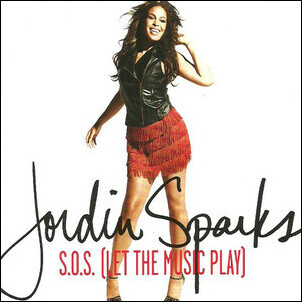 Released: 12th October 2009
Writers: Chris Barbosa / Ed Chisolm / Mich Hedin Hansen / Keely Hawkes / David Kopatz / Lasse Kramhøft
Peak position: #13
Chart run: 39-18-15-13-19-29-44-54
---
Jordin Sparks borrowed from an '80s classic with brilliant results on S.O.S. (Let The Music Play), but would it be enough to give her second album – Battlefield – a fighting chance?
After winning American Idol in 2007 and completing the obligatory post-series summer tour, Jordin Sparks had very little time – around 20 days – to record her self-titled debut album. It was successful enough, however, to be released internationally in 2008 and yielded several hit singles, including No Air, a high-profile collaboration with Chris Brown. Expectations were, thus, understandably high for the follow-up, particularly when the lead single – Battlefield – was unveiled. Launching the album with a Ryan Tedder-penned track was a big deal; he'd risen to prominence in the late '00s after co-writing several major hits, including Bleeding Love for Leona Lewis and Beyonce's Halo.
A lot ended up being pinned on Battlefield. In some respects, maybe too much. It was unquestionably a very good song and a success for Jordin Sparks, reaching #10 in America and #11 in the UK. But the track also became emblematic of the album, not just in sharing the same name but also used as a theme to sell the material. Around 30 songs were written for consideration, with Jordin Sparks credited on 12. Yet, by the time the final tracklist was confirmed, just four of her contributions remained (with two more as pre-order/deluxe bonuses). So there is, perhaps, a sense that amidst the clamour of shaping an entire album around one track, Jordin Sparks herself got a bit lost.
That's something reviews picked up on. Battlefield is perfectly serviceable; it's a well-produced and performed collection of songs that fit with the chart sound of 2009 but lacks a coherent identity. That left Jordin Sparks in a position where it still, to some extent, felt like she was only as big as her last hit. And with the album already outside the top 100 in America and the UK (after debuting at #10 and #11, respectively), that's precisely what she needed from its second single.
S.O.S. (Let The Music Play) borrows the chorus from – and is heavily influenced by – Shannon's Let The Music Play, a song widely regarded as helping redefine dance music in the '80s. It reached #8 in America and #14 in the UK, bringing freestyle to the mainstream. The track has been covered and sampled multiple times in the years since its release (elements of it can be heard in the dance break during Janet Jackson's All For You). Even so, S.O.S. (Let The Music Play) is one of the more substantial attempts to interpolate the original, which is quite surprising given its enduring legacy.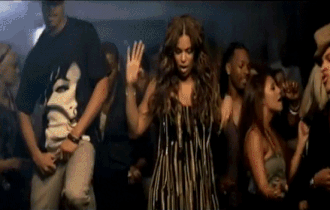 S.O.S. (Let The Music Play) uses the theme of the original track — a dancefloor romance being rekindled through the power of music — and gives it a twist. The song becomes an anthem of friendship and togetherness in the face of heartbreak: "What's up girlfriend, something's goin' on, you got a look about you, tell me what's wrong, is that your boyfriend dancing with that girl on the floor, we gotta dance now, time to show our weapons of choice", which is a shrewd angle for Jordin Sparks to approach the source material. S.O.S. (Let The Music Play) feels respectful to the original but has its own energy. Some of the lyrics are transparent in their attempts to introduce a modern edge: "S.O.S. is all I need to send, just a little text, I'm calling all the girls; FYI, you know it's not the end, don't take it lying down, no crying now, it's your world", but it's done sparingly enough to make the track feel contemporary without overcompensating.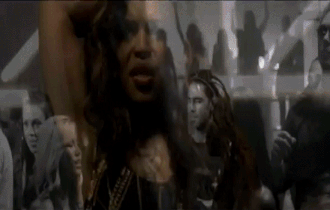 It's no revelation whatsoever that Jordin Sparks is a terrific singer. But she gets an opportunity to flex her credentials as a pop star here. Unlike her earlier singles, there's an opportunity to introduce a little more attitude and sass, which S.O.S. (Let The Music Play) readily delivers: "That crazy chick don't know who she's messin' with, look in her eyes, she's mentally undressing him, now listen girlfriend, better step back right now, better get your hands off, yeah, 'cos we about to get down". The track is brimming with personality, right through to the thumping production, punctuated with distorted chants of: "Eh-eh-eh-eh S.O.S.". It's fun and frivolous, which is absolutely fine; in fact, that seems very much to be the point, which certainly doesn't diminish the central theme.
Amidst the bombastic elements, however, lies the original chorus from Let The Music Play, faithfully recreated in all its splendour: "Let the music play, he won't get away, just get the groove and then he'll come back to you again; let the music play, he won't get away, this groove he can't ignore, he won't leave you anymore", giving the song a killer hook that fits seamlessly. Taking S.O.S. (Let The Music Play) at face value, there's much to like here; it's immensely enjoyable and suits Jordin Sparks down to the ground as a poppier endeavour. However, there's a nagging sense that this is not the sort of track likely to turn Battlefield around. Instead, it feels more like one better suited as the fourth or fifth single from an already successful album campaign where the stakes were relatively low.
Yet, it's evident that Jordin Sparks' record label(s) – Jive Records and 19 Recordings – had confidence in the song judging by the video, which perfectly complements S.O.S. (Let The Music Play). It portrays the main narrative from the song, showing Jordin Sparks and her girlfriends in a club firing texts at each other ("SOOO SHADY") and taking pictures on their phones. Product placement comes courtesy of Nokia, which appears to have resulted in a sizable budget for stylised sequences such as wisps of smoke creating near-silhouettes of Jordin Sparks and the dancers. The visuals look slick throughout, while the colour palette eschews any temptation to riff on the neon '80s stereotype. Instead, there's a darker grey-gold-brown aesthetic, which fits the track – and the time it was released – well. Jordin Sparks oozes star quality – arguably more so here than she ever had – and there's even a neat routine where she twists her fingers to spell out S.O.S. (it was probably too fiddly to catch on). On appearance alone, S.O.S. (Let The Music Play) could easily have been one of the year's biggest pop hits.
Alas, it wasn't to be. This became Jordin Sparks' first single not to reach the Billboard Hot 100 in America. While a more Adult Contemporary or R&B-leaning track might have been the safer choice in terms of airplay, dance and electro-pop had an increasingly strong presence in the charts. So, the fact that S.O.S. (Let The Music Play) missed out altogether – and consequently failed to reverse the downward trajectory of Battlefield – was a bit of a commercial disaster. The track did fare better in the UK. It peaked at #13 and spent four weeks in the top 20, a total of 98,250 copies making S.O.S. (Let The Music Play) the 175th biggest-selling single of 2009. However, it had no discernible impact on the album, so there needed to be a strategic rethink on the campaign moving forward.
Except that never really happened. No further singles were released from Battlefield in America, despite everything before S.O.S. (Let The Music Play) reaching the top 20 of the Billboard Hot 100. It's not as if there wasn't a market for Jordin Sparks, but focusing on Europe and Australia in the meantime mightn't have been a bad approach since both singles from the album performed well in the UK despite relatively modest chart peaks. However, little effort was made to capitalise on that; the third single – Don't Let It Go To Your Head – received a digital-only release with no promotion or even a music video. Jordin Sparks did score a further top ten hit in Australia after duetting with Australian Idol winner Guy Sebastian on Art Of Love. Still, again, the potential momentum dissipated before anything else came of it.
That, ultimately, became a recurring theme for Jordin Sparks during the next few years. She continued recording and even landed a starring role in Sparkle – a remake of the 1976 movie – appearing alongside Whitney Houston. However, a promised third album was pushed back repeatedly, and after Jive Records disbanded (its acts were moved to RCA Records), Jordin Sparks put out an S.O.S. of her own. She left the label – with years' worth of material ending up scrapped in the process – to sign a new deal and continue releasing music.
---