Released: 30th March 1998
Writers: Billie Myers / Eric Bazilian / Desmond Child
Peak position: #4
Chart run: 4-4-10-14-20-34-40-45-72
Billboard Hot 100 chart run: 95-82-76-71-67-66-56-52-45-41-35-26-20-20-18-15-18-21-22-22-27-27-27-32-33-31-35-36-41-45-46
---
Though not strictly a one-hit wonder (in the UK, at least), Billie Myers's success on both sides of the Atlantic with her debut single Kiss The Rain proved to be short-lived, which is a real shame because this is a great track from an artist with massive potential.
Hailing from Coventry, Billie Myers was discovered in a London nightclub by producer Peter Harris who was looking for somebody to front a new project. Although the pair initially struggled to find a style that mutually suited them, he was convinced enough by Billie Myers' voice and flair for songwriting to give her studio time with Desmond Child (whose extensive list of credits included material for Cher, Aerosmith and Bon Jovi). While working on some tracks, the chairman of Universal Records offered Billie Myers a record deal, and as her debut album – Growing, Pains – took shape, the first single was given an international push.
The idea for Kiss The Rain started with Desmond Child after mishearing the lyrics of Bush's Glycerine. He was inspired by the fresh simplicity of the term and pitched it to Bon Jovi as a possible song title, but they weren't interested and thought the name was stupid. That didn't dissuade Desmond Child; feeling it still had potential, he pocketed the concept and presented it to Billie Myers before developing it into the track that launched her career.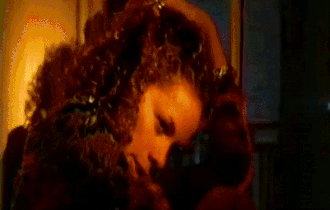 Kiss The Rain is, essentially, like re-living the worst break-up imaginable. It exists in that dark place between knowing and not accepting a relationship is over. The raw, visceral emotion is all too relatable – regardless of how much time has passed – and repeatedly delivers a gut punch. It's brought to life brilliantly by the brooding soft-rock production, which aches mournfully, establishing the track as a mood piece. It frames the fragility of Billie Myers delivering the verses: "Hello, can you hear me? Am I getting through to you? Hello, is it late there? Is there laughter on the line? Are you sure you're there alone? 'Cos I'm trying to explain, something's wrong, you just don't sound the same" in an utterly devastating way. The way her voice echoes creates a sense of isolation; she's on the outside of a relationship and tormented by thoughts of what might be happening ("Oh, would it mean anything, if you knew, what I'm left imagining, in my mind, my mind") from which there is no reprieve.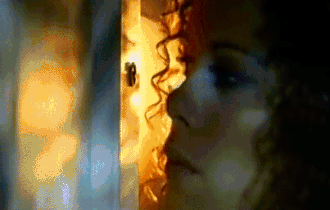 A flurry of unanswered questions are posed with increasing urgency and desperation: "What's new? How's the weather? Is it stormy where you are? You sound so close but it feels like you're so far" until the chorus where Billie Myers offers her resolution: "Kiss the rain, whenever you need me, kiss the rain, whenever I'm gone too long…". It's a testament to the quality of the songwriting that the phrase – which doesn't have an established meaning – makes absolute sense in the context of the song. There's a romanticised beauty to the notion of an estranged couple standing – separately – in the rain but sharing that experience: "…Keep in mind, we're under the same sky, and the night's, as empty for me as for you, if you feel, you can't wait till morning…". But, equally, there's something poetically tragic about the notion of Billie Myers clinging on and imagining a scenario that simply isn't happening.
The emotion that pours from her voice: "Kiss the rain…kiss the rain…KISS THE RA-A-A-A-A-I-I-I-I-I-IN…KISS the RAIN", is loaded with sincere anguish. It's heartbreaking. And there's no happy ending here. Indeed, there's little ambiguity, either. Kiss The Rain ends as it starts, with Billie Myers despondently asking: "Hello. Can you hear me? Can you hear me? Can you hear me?". The looped storytelling provides a perfect metaphor for how it feels to be trapped in a cycle of helplessness with no sign of a way out; there's a stark beauty in how the track very truthfully depicts the bleakness of existing in that space. Kiss The Rain wouldn't necessarily have resonated to that extent with the Smash Hits readership Billie Myers was – in part, at least – marketed towards, and it's only when revisiting the track with a bit of life experience that it becomes apparent what an authentic and exposing piece of music this is.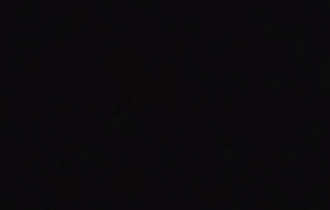 Even though there was only a six-month gap between the release of Kiss The Rain in America and the UK, two music videos ended up being created, both of which are well suited to the song in their own way. The first features a more literal enactment of the lyrics. Billie Myers performs in a window frame while cutaway shots show a man running around the streets looking for her (at one point pulling out a compass and a map). It's suitably dramatic, with ethereal flashes of light and rain pouring down on both of them. The video is bookended with similar sequences where the man stands silhouetted under an umbrella and an abandoned corded telephone swings in a booth, which leaves the narrative open-ended, for though he ends up on a doorstep, a reunion with Billie Myers is never explicitly shown.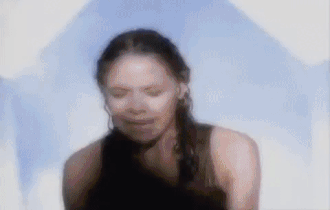 The second – more widely known – video takes a slightly different approach and portrays in more tangible terms the tortuous frustration that underlines Kiss The Rain. There's no need for Billie Myers to wonder what might be happening this time, for as she sits in her flat, she's able to look through the peephole of the door where a couple are passionately kissing and – rather inappropriately – undressing outside. Billie Myers responds by destroying her possessions and scrawling over the bathroom mirror, powerfully selling the image of a broken woman whose actions are those of somebody consumed with grief and frustration. The moody ambience is enhanced by the room being cast in shadows and rain-stained windows. At the same time, the world outside is shown with a time-lapse effect, emphasising the sense of Billie Myers being trapped in limbo while the world around her continues.
Kiss The Rain was released in America in 1997, reaching a peak of #15 and spending an impressive 31 weeks on the Billboard Hot 100. The song's profile was further boosted when it featured in the second season of Dawson's Creek (though it had left the chart by this point). It's a scene loaded with melodramatic '90s teen angst as Dawson and Joey – having earlier fallen out when he read her diary – slow-motion walk towards each other in what else but the pouring rain; they apologetically embrace and then look to the sky. The way Kiss The Rain was used in this context elevates the scene immensely, a point perfectly demonstrated after it was removed (along with many others) when the show moved to streaming platforms. Nonetheless, while the song was already successful in its own right, there's no doubt that the seven million viewers who watched the episode will inexorably associate Kiss The Rain with Dawson's Creek.
It wasn't until 1998 that Billie Myers finally made her UK chart debut. Kiss The Rain peaked at #4; the track spent seven weeks in the top 40 and sold a total of 210,000 copies (the 87th best seller of the year). Sensibly, Universal Records seized the opportunity to capitalise on Billie Myers' breakout success in both territories and released Growing, Pains shortly after Kiss The Rain. The album fared reasonably well off the back of one single – peaking at #91 in America and #19 in the UK – but a follow-up hit wasn't easy to come by. Tell Me reached #28 here…and that was it. The million copies Growing, Pains sold was enough to earn Billie Myers a BRIT nomination for Best British Female and a second album, but when that failed to make an impact, she was dropped from the label.
There was always the possibility that Kiss The Rain would be difficult to top; certainly, it did seem to become an albatross around Billie Myers' neck. However, the situation was somewhat unusual because while the song's impact – particularly in America – could be considered a lightning-in-a-bottle moment that would be difficult to replicate, its commercial success didn't reflect that. So, in some respects, it did feel like Billie Myers ended up with the worst of both worlds. Yet, while further chart success was not forthcoming, she used the platform that Kiss The Rain afforded her to release a third album – Tea & Sympathy – independently in 2013 through FruitLoop Records, as well as being a vocal advocate for sexuality and mental health.
Ultimately, there's little doubt that Kiss The Rain is warmly remembered, just not as widely as it deserves. It doesn't feel like hyperbole to imagine that this could – and should – have been a signature hit of the '90s because it's something most people can relate to. Few songs better capture the aftermath of a break-up and tell that experience with such uncompromising honesty.
---