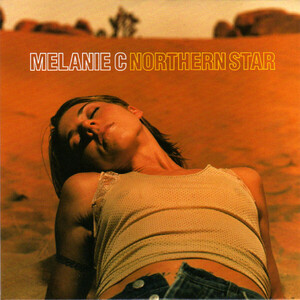 Released: 22nd November 1999
Writers: Melanie Chisholm / Rick Nowels
Peak position: #4
Chart run: 4-9-16-22-24-33-36-42-54-67-70
---
After taking everyone by surprise with a raucous debut single, Melanie C continued to defy expectations when she followed it up with a beautiful, introspective ballad, Northern Star.
While all of the Spice Girls' solo debut albums attempted, in some respect, to establish identities away from the group, the first two that were released – Geri Halliwell's Schizophonic and Melanie C's Northern Star – arguably took the most polarised approaches. Geri stuck with Absolute, who co-wrote and produced a lot of the material on Spice and Spiceworld, to create an album that was its own thing but was clearly and logically evolved from the Spice Girls. On the other hand, Melanie C surrounded herself with an array of collaborators – many of whom had worked on Madonna's Ray Of Light – to subvert expectations and create some distance from the group.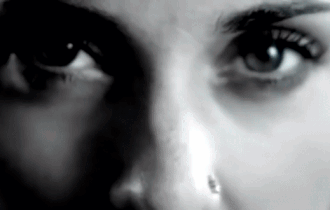 Accompanied by a punky image, the first single did just that. Goin' Down was an angry, grunge-rock track, leaving no doubt that this was not the same backflipping, tracksuit-wearing Sporty Spice. The song peaked at #4 in the UK but had only a brief three-week spell in the top 40. It was followed shortly thereafter by Melanie C's album; Northern Star entered the chart at #10 and similarly exited the top 40 after three weeks. Of course, this was still early days and perhaps unsurprising given the drastic shift. Nonetheless, it's probably not the trajectory Virgin Records was hoping for.
So, the title track was promptly released two months later and – intentionally or otherwise – provided some well-timed damage limitation. Northern Star takes much of what Melanie C was trying to do with Goin' Down and delivers it in a less abrasive way. The song has a much softer sound, projecting some of the vulnerability she was experiencing: "They tried to catch a falling star, thinking that she had gone too far, she did but kept it hidden well, until she cracked and then she fell", through a gentle, atmospheric production. It frames her solo ambitions in a completely different light, for Melanie C here sounds unsure, and a bit lost: "If all the history is true, she's gonna end up just like you, you made it to the other side, but tell me who will be my guide". The change in tone is stark and strikingly beautiful. It also demonstrates a nuance in her distinctive voice beyond the powerful ad-libs that punctuated many of the Spice Girls' hits. Here, the vocals convey a profound narrative; the journey through feelings of fragility, contemplation, and determination is thoroughly engaging.
Yet, Northern Star isn't just about Melanie C second guessing herself; the song makes a withering assessment of the questionable standards and morals of the music industry ("They buy your dreams so they can sell your soul, is it any wonder we've lost control"). It's a powerful point since the Spice Girls had an experience more intense than most. And while the group – collectively and individually – all still had the backing of Virgin Records, it wouldn't be too long before they started to become expendable. The transient nature of her position ("They build you up so they can tear you down, trust the ocean you'll never drown, who is next, who's gonna steal your crown?") is something Melanie C was evidently very aware of. And though she might not have been able to change the power imbalance at this stage, she certainly had every right to call it out.
Thus, parts of the rousing chorus are composed from a perspective where the song functions as an inspiring message of encouragement from Melanie C to her fanbase (many of whom were still impressionable): "Live your life without regret, don't be someone who they forget, when you're lost reach out for me, and you'll see she's not far, northern star". But at its heart, Northern Star comes across as a self-affirmation of her own worth: "I have learnt my lesson well, the truth is out there I can tell, don't look back, and don't give in to their lies and goodbyes, northern star". Critics of the Spice Girls had reluctantly accepted their resilience as a group, but they were now far more susceptible as individuals. Melanie C, therefore, was singing for survival when she knew there were people in and around the industry circling, ready to write her off.
The music video for Northern Star complements many of the underlying themes perfectly. It features Melanie C walking through urban areas and natural environments; the transition and contrast between them – such as a city skyline that becomes a coastline and then a forest – evoke a sense of liberation. There are some beautiful sequences, particularly those where the night sky is reflected in the ocean (the opening shot is stunning), but they're made even more striking by the post-production effects. Northern Star is presented with over-exposed lighter colours, while the darker colours are deep and shadowy. The video often doesn't quite run in real-time, either; it's not dramatically slowed down, but just enough to be noticeable and create an ethereal quality to the movements. It's all presented in a wonderfully atmospheric – and suitably wintry – way that could, by rights, have come off as cold and moody but instead feels unambiguously soothing.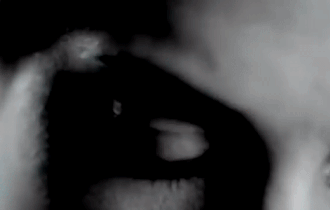 Northern Star debuted and peaked at #4 in the UK, matching the peak of Goin' Down. However, the song was a bigger hit overall and enjoyed a better chart run; it spent seven weeks in the top 40 with total sales of 225,000 copies, more than double the previous single. The album also enjoyed a modest resurgence, climbing back to #28, although it did so over the festive period during a higher sales period. Behind the scenes, Virgin Records might have been looking in Geri Halliwell's direction with some alarm, given she'd just scored her second #1 single. Still, Northern Star was a success for Melanie C and laid a much firmer foundation to continue growing her solo career.
­Even though this wasn't the turning point of the album – that happened several months later when Never Be The Same Again was released – it did feel like a significant moment in the perception of Melanie C as a solo artist that people could, and would, willingly get behind.
---