Released: 15th June 1998
Writers: Andrew Frampton / Pete Waterman
Peak position: #23
Chart run: 23-47-74
---
As Will Mellor bid goodbye to Hollyoaks, he already had a top-five hit under his belt. So, the hope was that a follow-up would now capitalise on his popularity and turn him into a bona fide pop star. It didn't. But No Matter What I Do is still very good indeed.
When Hollyoaks launched in 1995, it was intended by Channel 4 to appeal – almost exclusively – to a similar teen demographic as Neighbours or Home and Away. And while most soaps, by their nature, have evolved from where they started, Hollyoaks has probably undergone the biggest transformation. For the first year, there was just one episode a week centred on seven adolescent characters living in Chester: Kurt, Jambo, Natasha, Louise, Maddie, Dawn and Tony (there were only around 15 cast members in total). Critics were unimpressed, and the show's ratings were never as spectacular as its Australian counterparts at their peak. Still, Hollyoaks found a loyal audience and developed a strong presence in teen media outlets. With soaps already a launchpad for aspiring singers to get some industry experience before making a bid for chart success, the show appeared well-situated to continue that trend.
As James "Jambo" Bolton, Will Mellor had a quirky, attractive, rogue-ish charm: the perfect recipe for a budding pop star. And if that wasn't enough, he was also part of a tragic will-they-won't-they storyline with Dawn Cunningham. After finally getting together, she was diagnosed with leukaemia and died in Jambo's arms (on a rowing boat) after accepting his proposal, breaking his – and the audience's – heart in the process. Shortly afterwards, Will Mellor signed with Jive Records and scored a top-five single with a cover of Leo Sayer's When I Need You. It was a smart move that started establishing an identity for him outside of Hollyoaks while simultaneously riding on Jambo's narrative within the show. However, with the character subsequently departing Chester and moving to Anglesey, Will Mellor's pop career couldn't be defined indefinitely by his character's grief. Thus, No Matter What I Do was a concerted effort to inaugurate him as a contemporary pop star in his own right.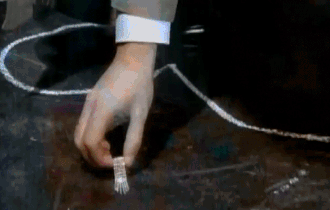 The track – written by Andrew Frampton and Pete Waterman – is a summery, toe-tapping mid-tempo with a distinctly mid-'90s sound. In the best way possible, elements of the production were already a tad dated, like the vocal distortion present during the intro: "Oh yeah, oh girl, (I can tell myself I'll get over you), uh-oh, woo!", making this feel like a throwback to an even simpler time in pop music. Accordingly, for the time, despite projecting a shimmering, halcyon façade, No Matter What I Do revels in misery: "I had a love to believe in, but we all get hurt sometimes, just when I thought I was needed girl, you put a hole in this heart of mine". There's no denying Will Mellor gives an earnest performance that is incredibly likeable. Still, it's almost alarmingly upbeat given the hyperbolic melancholy ("If I had to face this on my own, girl I'd surely die, 'cos even though I try") he's singing about.
Accepting the discord within No Matter What I Do as a product of its time, there's much to enjoy here. The track features prominent backing vocals, allowing Will Mellor to ad-lib off them: "(No matter) oh yeah (no matter what I do) ooh, ooh (no matter) you're still on my mind (no matter) baby (no matter what I do) baby, I swear (no matter) oh, oh". And he does have a pleasant, boyband-esque quality to his voice that is gratifyingly easy to listen to and which makes the breezy chorus – with its scratchy synth stabs – an absolute treat: "I can tell myself I'll get over you, but you're on my mind, no matter what I do; somewhere in my heart, I'm still holding you, you're still inside, no matter what I do".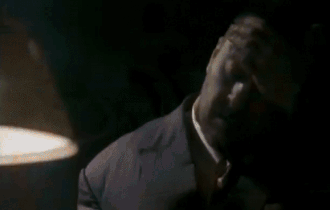 Indeed, there is a sense from the joyous final minute of No Matter What I Do, where Will Mellor gets the chance to cut loose a bit, that he's a far better singer than the material – for the most part – allows him to be, "Baba-a-a-a-ay, I can't stop the pain inside (I can tell myself), each time I close my eyes (I'll get over you, but you're on my mind, no matter what I do), woo (somewhere in my heart) I'm still holding you, you're still inside (no matter what I do)". It's not entirely clear what the vision was for Will Mellor off the back of No Matter What I Do, but that probably wasn't a priority at this point, with two more singles planned before the album. The first step was to consolidate the success of When I Need You with another hit. In that respect, Will Mellor does precisely what is required of him, even if things didn't quite go to plan.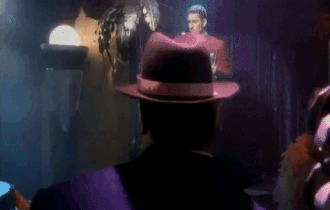 The music video for No Matter What I Do is brilliantly offbeat. It starts by establishing two people at the cinema watching a crime movie, later revealed to be Will Mellor and a date. Inside the film, he appears as several characters, including a cocktail lounge singer performing the song, a private investigator (Will B. Wright), a mafia boss (Will B. Ice) and a chauffeur. His date, meanwhile, is the femme fatale. Trying to take Will Mellor seriously when he's sporting a '70s porn star moustache or sombrely singing No Matter What I Do while dressed as a gangster in a black hat and shades is nigh on impossible. It's all played completely straight, even recreating – or attempting to, at least – aspects of film noir, which in turn makes the video seem knowingly irreverent and entertainingly silly (one of the final sequences is a series of gunshots through a door that spell out 'THE END'). Credit to Will Mellor because he doesn't use this as an opportunity to showcase his range as an actor, and neither does he ham it up. The whole thing is approached with precisely the right level of humour and enthusiasm.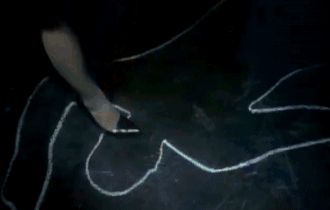 Alas, from a commercial perspective, No Matter What I Do proved an underwhelming follow-up to When I Need You. The track peaked at #23, bringing Will Mellor's pop career to an abrupt end. Considering how many chances Jive Records gave some of their other acts – like Ellie Campbell – there may have been scope for at least one more single. However, even if this had been the type of music he wanted to make (it wasn't), Will Mellor was insightful enough to recognise that being perceived as a chart failure by the press could also spill over and jeopardise future acting opportunities. So, he walked away before that happened. And while the prospect of an album of songs like No Matter What I Do is highly appealing, it would have had to go a long way to give Will Mellor the profile he's attained through appearing in shows like Casualty, Two Pints of Lager and a Packet of Crisps, Broadchurch, Line of Duty and Coronation Street. He didn't turn his back on singing entirely, though. In 2003, Will Mellor took part in – and won – the first series of Comic Relief Does Fame Academy.
As for Hollyoaks, it now boasts a long list of actors who've enjoyed chart success, including Kéllé Bryan, Duncan James, Kym Marsh and Adam Rickitt. But nearly all of them have done the reverse and moved from singing to acting. Pretty much the only exception is Ashley Taylor Dawson, who took a hiatus from his role as Darren Osborne in the early '00s to release four singles and an album with allSTARS*, proving it's quality, not quantity, that really counts.
---