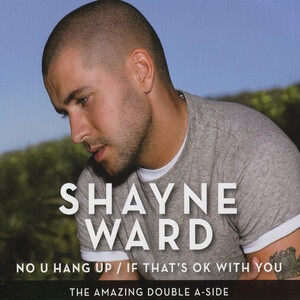 Released: 24th September 2007
Writers: Arnthor Birgisson / Savan Kotecha / Max Martin
Peak position: #2
Chart run: 2-3-4-10-13-18-21-17-26-30-47
---
Shayne Ward's big comeback single got off to a slightly shaky start when it had to be hastily turned into a double-A side. But the underwhelming reaction to If That's OK With You was entirely misplaced because it's actually brilliant.
When Leona Lewis won The X Factor in 2006, she set about a much-needed change in how the show produced material. There still came the inevitable single – usually a soaring ballad – rushed to market days after the winner was announced and signed to Simon Cowell's record label. But for the first time, Syco chose to think about the album that was being created rather than squander potential with a hastily assembled assortment of tracks and release them several months after the show ended. Unfortunately, that's precisely the strategy Shayne Ward fell victim to in 2005. His debut single – That's My Goal – was hugely successful, selling 1.12 million copies, and a self-titled album followed four months later. It was, predictably, a mixture of cover versions and original material (with just one uptempo to be found among a rote selection of ballads), which duly topped the chart and yielded several further hits. Yet, despite its eponymous title, Shayne Ward lacked identity and – rightly or wrongly – felt like a(nother) lazy cash-in on Syco's behalf.
However, having gone through that process, there was a buzz of curiosity around If That's OK With You. More than a year had passed since Shayne Ward's last single (Stand By Me) and now came the opportunity to see what he was capable of. As an additional boon, the track boasted a co-writing credit from Max Martin, notably marking his return to pop music after several years spent focused on a more rock-oriented sound. Thus far, Shayne Ward's comeback was pressing all the right buttons. Until that is, people heard the song.
There are no two ways about it; if That's OK With You is absurd in almost every respect. The crucial point of difference is whether that makes it good or bad, and the reaction wasn't merely split; it was at polar ends of the scale. The track immediately presents a dancehall beat reminiscent of Rihanna's Pon De Replay and a high-pitched chipmunk voice reciting an: "If that's OK with you" hook, which recalls Akon's Lonely (neither element is exclusive to those songs but are the most obvious mainstream references). To draw such inspiration and interpret it in the poppiest, peppiest way was not an objectionable thing to do. However, both songs were more than two years old by this stage, which was an unusual way to market Shayne Ward as a contemporary-sounding pop star. Nonetheless, that's the route If That's OK With You took, and did so with complete commitment.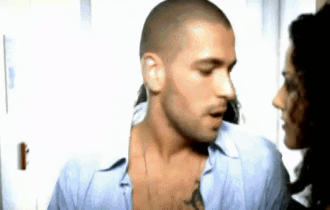 Then there are the endearingly clunky lyrics. At times they appear to have been written as a stream of consciousness: "I love the way that you look without your make-up, I had a girl before we met but we broke up", while at others, the song breaks into grand gestures ("I wanna keep your toothbrush at my apartment, make a second set of keys and ask you to move in, I'm not crazy, I know what I'm getting myself in, I wanna live with you, if that's OK with you") with the most gentlemanly politeness possible. Tonally, there's such a contrast between the production and sentiment of If That's OK With You; they don't complement each other at all. But the track seems oblivious to this and is delivered with a cool – cheerily hapless – thoroughly charming swagger. Of course, the pièce de résistance in head-scratching songwriting features in the chorus: "I'm gonna make you feel like you are heaven on earth, I'm gonna saint your mother just for giving you birth". It's up there among the most absurdly hyperbolic statements ever heard in a pop song (a high bar) and is incredible for that reason.
After a reprised pre-chorus: "We'll keep the neighbours awake too late too late, I wanna love you this way that way this way", which adds a distorted squeal and steel drums – because why not – If That's OK With You strides through a magnificent key-change. Shayne Ward's falsetto serves as a timely reminder that at the centre of the track is a terrific singer, which is easy to overlook given everything else going on. Even if this doesn't showcase his voice to its fullest extent, from a technical perspective, there's no mistaking the quality. And that was a source of frustration for some critics who simply wanted Shayne Ward to have better material that took advantage of his talent rather than a song where he was ad-libbing a chipmunk. Maybe that's a fair point. But try to accept – if not understand – the creative direction behind If That's OK With You for a moment, and there is an uplifting pop track here with flashes of the same halcyon purity of Max Martin's work in the late '90s with Cheiron. It's not to pretend the song is something more than it is. However, there is still space to accept, embrace, and ultimately enjoy the sheer ridiculousness of If That's OK With You.
There can, at least, be little dispute that the music video achieves precisely what it intends to in terms of making Shayne Ward's image more current. The styling is trendier – swapping formal attire for snug V-necks and open shirts – while the pool party setting adds a lick of celebrity glamour. However, this is far more than a perfunctory aesthetic upgrade. Shayne Ward delivers impressive water-kicking choreography and is more than capable of matching the slick moves of his backing dancers. There's also a definite heartthrob smoulder that oozes sex appeal, and not just in the sequences where a series of women paw at his body while he walks past them. It isn't quite the UK equivalent of a Justin Timberlake video, which was often cited as the aspiration for Shayne Ward (for no apparent reason other than he performed Cry Me A River while competing in The X Factor). However, in a more general sense, if Syco's intention was for this single to give off the energy of a pop star who's channelled the appeal and sensibility of a boyband before spinning it successfully into a credible solo venture, then they weren't far off at all.
As much as If That's OK With You needed to make an impact and generate some interest, the response was so split – with very little room for sitting on the fence – and airplay slow to pick up that plans for the single were quickly revised. An August release date was pushed back and the ostensibly more credible, R&B-tinged No U Hang Up was subsequently announced as a double-A side (despite not having been mentioned before this). Moreover, though both songs were now receiving equal billing, If That's OK With You was barely promoted. Indeed, there's a sense Syco may well have wished to scrap the track entirely but had invested so much in it – with the video already in rotation on music channels – that they couldn't now renege.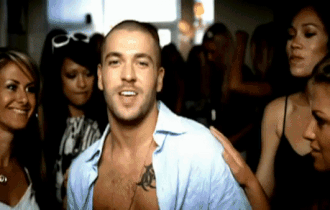 The label was quick off the mark to try and salvage the situation, which bought Shayne Ward time to make up ground in terms of airplay and positive word-of-mouth that was perceived to be lacking. However, Syco probably should have had the foresight to see this coming a mile off, given their risk-averse approach to Shayne Ward's career thus far. Leading his second album campaign with a song like If That's OK With You was always likely to prove divisive to some extent, though few would have anticipated just how much.
It had been almost two months since If That's OK With You premiered by the time it was finally released alongside No U Hang Up, making it all the more impressive that the single still generated enough momentum to be a successful comeback for Shayne Ward. It peaked at #2 – spending four weeks in the top ten – and was the 42nd biggest hit of the year, selling 143,525 copies. Usually, there'd be no sure way of knowing how If That's OK With You might've fared on its own merit. But in this case, chart rules around digital singles in the Republic of Ireland meant each song was treated as a separate release, and there was a rather telling difference in the outcome: No U Hang Up peaked at #11, while If That's OK With You, somewhat ironically, spent a month at #1. So, after all that, maybe Syco should've just stuck with the original plan all along…
---