Released: 24th July 2000
Writers: Danielle Barnett / David Holmes / Declan Bennett / Brett Adams / David Oliver
Peak position: #14
Chart run: 14-32-34-46-65
---
Point Break were quietly proving themselves to be proficient balladeers in the early '00s. Alas, their fourth single, You, was another terrific song that seemed destined not to receive the recognition it deserved.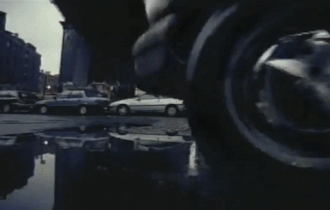 After landing a top ten hit with Stand Tough (even if it did take advantage of the slow January sales period), Point Break seemed on the cusp of a major breakthrough with their brand of hard-edged pop music. By rights, Freakytime should have been the song that consolidated their success. An epic, soaring ballad, it had the potential to be an early-'00s boyband classic but ended up achieving a so-so peak of #13. Thus, reverting to uptempo material seemed the obvious next move for the group since that had yielded their best result so far. However, Point Break instead opted for another ballad – You – which would precede the release of their debut album. It was a bit of a risk to double down on a strategy that hadn't quite worked as intended, though if any track stood a chance of making it succeed, this was the one.
With its screeching, groaning synths and a beat that shuffles along mournfully, You is crushingly bleak. The production creates a wonderfully atmospheric environment in which Point Break can glumly indulge their relationship woes: "Waiting for the moment to come, I'm lost in this maze, that I've stumbled upon; dreaming of a beautiful end, these wounds don't heal easy, but I'm trying to mend". They give a sincerely affected performance, too; there's a despondency to the group's voices as if they're now simply going through the motions and searching for a purpose.
While You is relentless in its despair, there's a beauty – broken though it is – to some of the lyrics: "I dreamed every second through every passing day, these dreams were reality, how was I to know that they'd fly away". The song builds to an epic chorus: "Yo-o-o-o-ou, you stole the sun from my day, you always had your own say, you're drifting awa-a-a-ay, yo-o-o-o-ou", which is every bit as stirring as it is steeped in melodrama. If Point Break had ever headlined their own tour, You would've been a glowsticks-in-the-air singalong moment that reverberated around the venue; such is its scale.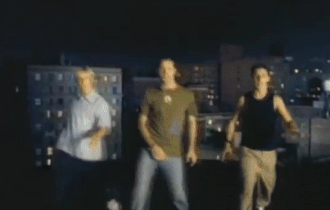 Though a radio edit wasn't necessarily required (the album version runs just under four minutes), cutting the second half of the chorus from earlier in the track and introducing it at the very end is a smart move. Accompanied by some anguished ad-libs, You digs deeper still: "(I always thought I was right) Yo-o-o-o-ou, you stole the moon from my night (yeah, you), I always thought I was right, you've stolen my li-i-i-ight, yo-o-o-o-ou…yeah, you" to conclude with a final surge of urgency. There's precious little optimism or hope to be found here. Instead, the song is a mood piece that delivers an absolute gut punch when it catches right.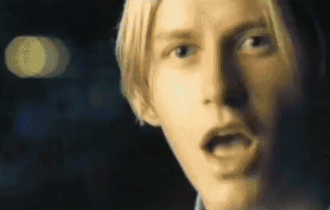 Musically, You reinforced that Point Break had found a space to do something credibly different from their peers. However, it also felt like there wasn't the confidence to deviate from the usual boyband marketing gimmicks, which is rather succinctly captured in the music video. The narrative is slightly woolly but involves each member of the group being thrown blindfolded – in different locations across a city – from the back of a van by masked kidnappers. After stumbling around bewildered, they encounter a woman and start to follow her. Eventually, Point Break meet and give chase to the mysterious femme fatale until they corner her, sitting in the van, where she looks at them with a knowing come-hither stare.
Even though You is told from a singular perspective, it's not clear what happened or why, other than three men have just pursued a woman – seemingly at random – so no wonder she ran away! However, any questions raised by this sequence of events are overshadowed by something much more puzzling: why is there so much fast-paced choreography in the video? Point Break are great dancers, but the routine – however impressively slick and dynamic – is entirely superfluous and mismatched, leaving the visual with a bit of an (unintentionally) entertaining identity crisis that followed through to the live performances.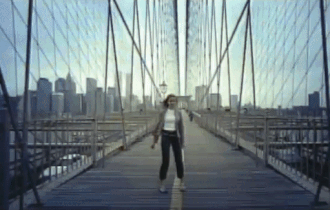 You went on to peak at #14 in the UK, which was a slightly underwhelming outcome, albeit not a wholly unsurprising one because – if nothing else – it was pretty consistent with how Freakytime fared. For the time being, it seemed this was about the level at which Point Break would operate. The challenge facing them was that in waiting so long to release their debut album, there was limited mileage left in the campaign before Apocadelic was even on the shelves. At most, it could stretch to one or possibly two more singles and thus needed to achieve a lot in a relatively short space of time from a modest starting point (in a curious case of pop music parallels, Scooch – who released their fourth single the same week – followed almost the same pattern of fluctuating chart success and faced an identical quandary). Considering the circumstances, Apocadelic did pretty well to peak at #21 and spend two weeks in the top 40. It might have been below their record label's expectations, but the situation could've been much worse for Point Break, and they certainly weren't beyond redemption.
As it happens, the group would be afforded another single. And while You undoubtedly deserved wider recognition, at this stage, the temptation should surely have been to try something different. Instead, despite there existing no objective evidence of a third (very good) ballad in a row being likely to change the trajectory of the campaign, that's precisely what we got.
---