Released: 10th October 2005
Writers: Juliette Jaimes / Steve Welton-Jaimes / Johnny Hudson / Maurice Bakes / Simon Noble
Peak position: #47
Chart run: 47
---
With Atomic Kitten on hiatus, Jenny Frost became the first member of the group to (sort of) step out on her own. But maybe releasing a debut single called Crash Landing was tempting fate just a little…
After dominating the charts for much of the early '00s, Atomic Kitten announced in 2004 that they'd be taking some time out so Natasha Hamilton could spend time with her son (she later spoke about the extent to which she'd juggled motherhood with the group's gruelling schedule, all the while suffering postnatal depression that went undiagnosed for nine months). A greatest hits compilation ensued, and pop fans could be forgiven for feeling a sense of déjà vu as this all seemed like a familiar situation where 'break' is merely shorthand for splitting up. Except – lo and behold – Atomic Kitten's did appear to be an actual hiatus because almost a year later, they returned to release Cradle as a charity single. It wasn't even a new song, having appeared on both the group's debut album Right Now and their greatest hits, yet it still managed to peak at #10. After that, things went quiet again but armed with definitive evidence that Atomic Kitten commanded a degree of residual appeal, now was the time for them to start thinking about solo careers. And it was Jenny Frost who made the first bid for glory.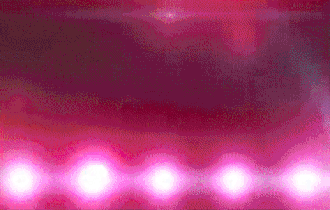 She signed a deal with All Around The World (AATW), which almost inherently dictated that she was heading down the commercial dance route. There's no dispute that the label had a solid reputation for such material; the Clubland albums routinely topped the compilation chart and sold in reasonably large quantities. But their track record wasn't quite stellar when it came to individual artists. The directionless handling of Dannii Minogue – who'd joined AATW the previous year – came across as a label that just didn't have the resources or know-how to orchestrate an album campaign. Although, as it turns out, that wasn't ever going to be an issue for Jenny Frost to contend with. The more immediate concern is that there simply wasn't much evidence of this being a reliable long-term strategy. Commercial dance singles thrived in the mid-'00s not so much because the genre grew in popularity but because it experienced less of a sales decline than most others and thus became more visible. Rarely, if ever, did those hits translate into album sales.
Of course, that's presuming Jenny Frost was going to score a hit in the first place. And why wouldn't she? Although technically the featured artist on Crash Landing, Route-1 weren't just an anonymous aspect of the track; they were completely absent. Nothing about the way the single was presented – other than the artist credit – suggested this was anything other than a fully-fledged solo release. Particularly since the whole song is written from the angle of Jenny Frost making a fresh start: "I'm walking from the wreckage, no I won't be lost at sea, and I don't need an SOS, don't try to rescue me". This feels like a determined statement of intent; the declaration of: "I'm rising from the ashes, like a phoenix from the flames, and through my eyes, it's all brand new, feels like I'm born again" embraces a sense of triumph over adversity. All of which would be the perfect comeback if Atomic Kitten had scandalously imploded. If anything, the lyrics make their situation sound far more dramatic than it was, given the group parted on reasonably good terms and had already reformed once.
As a showcase for Jenny Frost's credentials as a solo artist, Crash Landing makes a questionable first impression due to the excessive amount of autotune employed. She was – of course – the undisputed queen of the spoken interlude within Atomic Kitten, but it's not as if Jenny Frost didn't ever take a lead vocal. And she certainly wasn't so inept a singer to justify the extent to which her voice constantly sounds like it's being robotically corrected, entertaining though that is. Although the feelgood chorus: "It's a wonderful feeling, a simple meaning, 'cos now I'm surviving, a crash landing" is perennially on the cusp of breaking into something truly euphoric, it never quite gets there. The issue is not that Crash Landing has been (unsubtly) autotuned, but that the song doesn't acknowledge it and seems intent on passing this off as Jenny Frost's actual voice. That's perhaps why the song remixed so well; with no need to maintain any pretence, the composite elements could be torn apart, the vocals further manipulated, and the whole thing showered with additional production. The Darren Styles Remix – included on Clubland X-treme Hardcore 2 – is one ridiculously overblown example, and all the better for it.
The music video for Crash Landing very much reinforces what AATW were good at as a label…and where they weren't quite so slick. It utilises CGI and green screen to establish Jenny Frost as being in some sort of futuristic space environment. However, it could also be a camera lens because these were apparently interchangeable concepts in 2005. She finds herself confronted by a holographic man, who conveys the amazement of his own existence terrifically well by rubbing over his sculpted, semi-naked torso in awe. Alas, she cannot touch him. So, he duplicates to surround the stage – upon which Jenny Frost is performing – with hundreds of dancing clones moving in sync. This seems to do the trick (just because), and she tenderly touches his face as the song ends. There are some notable shots along the way. Jenny Frost lying on a giant cutout wall with the galaxy visible in the background is an impressively striking construct. It is ultimately a sequence of images that abstractly make sense if you don't think about them too hard, though, in actuality, it's not entirely clear what has happened. Were this a generic commercial dance release, the video would be perfectly functional. But as a launch platform for Jenny Frost, there's no getting away from how disposable it comes across.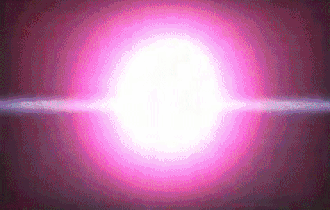 Alas, Crash Landing proved true to its name when it debuted and peaked at #47 in the UK. There's no other way to spin this: it was a bit of a disaster (which is probably understating things). The demand for Atomic Kitten as solo artists was unknown at this stage, but going first, also meant there was a degree of interest in Jenny Frost, and she promoted the song through several high-profile TV shows. Even if Crash Landing wasn't destined to be a chart-conquering smash hit, that would have been far less a surprise than seeing it miss the top 40 altogether. There did, initially, appear to be some plans for Jenny Frost to continue working on material (she recorded an unreleased Lisa Scott-Lee track called Bad Girl), but ultimately nothing more came to fruition. If there's any consolation to be had, none of the members of Atomic Kitten went on to forge solo careers away from the group. Liz McClarnon fared better when she reached #5 the following year with a double-A side – Woman In Love / I Get The Sweetest Feeling – however, that again ultimately fizzled into nothing.
It's not as if the group had completely fallen off of people's radar, given it was only seven months since their unexpected reappearance with Cradle. But Jenny Frost's first – nay, only – foray into the charts in her own right was, perhaps, a sign that Atomic Kitten were best taken as a trio, or not at all.
---