Released: 16th April 2007
Writers: Natasha Bedingfield / Steve Kipner / Andrew Frampton / Wayne Wilkins
Peak position: #7
Chart run: 25-15-7-9-12-22-37-47-70
---
Few songs seem to exist with so much ire directed at them as I Wanna Have Your Babies. But it's really not that bad. Is it?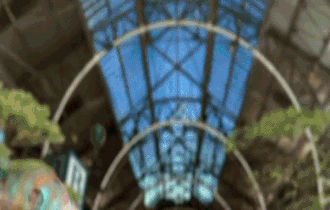 An awful lot can change in two years, as Natasha Bedingfield soon found when she returned to the UK charts to follow up her million-selling debut album. Unwritten had been a considerable success, generating four hit singles (all of which garnered strong radio support), but then things appeared to go a little quiet. Natasha Bedingfield may well disagree with that, though, because as the Unwritten campaign wound down in the UK, it took off in America. The title track was selected as a theme tune for MTV reality show The Hills, and the ensuing popularity saw it peak at #5 on the Billboard Hot 100. The album also reached #26 and became something of a sleeper hit throughout 2006. Yet, there's a delicate mindset in the UK where celebrating an act enjoying international success quickly turns to disgruntlement, and it's not long before we're complaining that they've forgotten where they came from. Thus, Natasha Bedingfield had something to prove. And if nothing else, I Wanna Have Your Babies most definitely quelled – into stunned silence – any such accusations that she'd Americanised her sound because this is surely not what anyone was expecting.
It's quite a statement to go from leading the previous album with Single to this. But all is not necessarily as it seems with I Wanna Have Your Babies, for Natasha Bedingfield is now dealing with the complications of navigating a relationship. And there is some smart songwriting here so that while this seems like a rather forthright declaration to make over a bustling hip-pop rhythm, it masks some insecurities. The hummed hook: "Mm mm mm mm mm mm", represents Natasha Bedingfield not being able to say how she actually feels, while a hint of sadness underlies the sentiment of the song, which essentially amounts to being in a relationship and liking someone more than they like you: "Some of my feelings keep escaping, so I make it a joke, nonchalant I keep on faking, so my heart don't get broke". Moments like these show the same light-hearted wit and relatability that helped establish Natasha Bedingfield in the first place.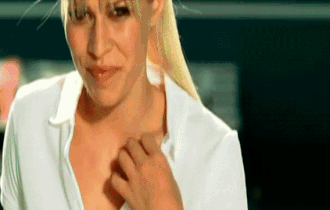 It's just that I Wanna Have Your Babies then occasionally veers into sounding like a naggingly catchy jingle ("La la la la la, la la la la la la la, la la la la la, la la, la la") or an exaggerated stage musical number ("Here's one, there's another. Oh! Oh, there's one. There's a baby, there's one. Babies, babies, babies, babies, babies, babies…"). All the individual elements are well realised in their own right, and I Wanna Have Your Babies is thoroughly entertaining in a chaotically over-excited way. But even if Natasha Bedingfield had been known as a zany, wacky artist (she wasn't), this is on a whole other level with so many different ideas competing for attention.
That, perhaps, is one of the barriers I Wanna Have Your Babies encountered. It relies on the audience feeling an affinity with Natasha Bedingfield and inherently understanding her head-space. This is a personality-driven song, representing the sort of conversation you might share with your closest friend, not someone who, for all intents and purposes, had disappeared for two years. People bought into that the first time around, given the commercial performance of Unwritten, but maybe bursting back into the charts like this was a bit too much, too soon. Which is a point Natasha Bedingfield makes throughout: "Trust me it would scare you, if you knew what was going on in my brain, trust me it would scare you, that I picked out the church or the schools or the names". There was a clear angle with I Wanna Have Your Babies, and it could – in the right circumstances – have become a pseudo-novelty hit. But that seems a somewhat risky swerve for an artist who was more or less in a position to pick up where she'd left off.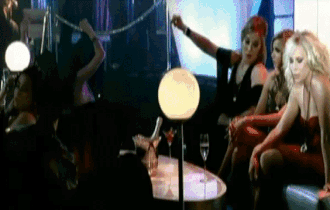 While the song itself may have split opinions, no one could deny that the music video for I Wanna Have Your Babies really went all-out as a glossy, big-budget affair. In it, we see Natasha Bedingfield going about her day: attending an aerobics class, playing tennis, clubbing (with Nadine Coyle making a somewhat random cameo appearance as one of her friends). In each one, she meets a man, and there's a fantasy sequence as she imagines their lives together. Alas, each one ends in disaster. The aerobics instructor gets freaked out at the prospect of having a family, her tennis opponent is more concerned with his own ego, and the guy she meets in a nightclub leaves her at home to fly off in his private helicopter. In the final sequence, Natasha Bedingfield meets a barista in a coffee shop, and after sparks (literally) fly, she finally finds someone who isn't phased by the prospect of babies aplenty. The aesthetic has a storybook quality to it, which looks great, and the visuals help ground I Wanna Have Your Babies a bit, effectively conveying in more depth what the song is actually about.
Despite retrospectively being painted as some kind of commercial disaster, I Wanna Have Your Babies didn't do so badly. Download sales saw the track enter the UK chart at #25 before climbing to a peak of #7 following the physical release. Not a blockbuster comeback by any means, but equally far from an outright catastrophe. The error in judgement was simply that the song failed to capitalise on any residual momentum for new Natasha Bedingfield material after a two-year absence. And clearly, some existed because radio support for I Wanna Have Your Babies was initially strong. Despite being such a left-of-field choice, the track was a top ten airplay hit. However, that quickly evaporated when it became apparent the song hadn't quite connected in the same way as Natasha Bedingfield's earlier singles. The arrival of her second album a few weeks later compounded the sense that things were, perhaps, not going quite to plan. N.B. debuted and peaked at #9 before exiting the top 75 after just four weeks. Suddenly, the campaign was already moving into damage limitation mode, although the next single – Soulmate – showed the situation was salvageable.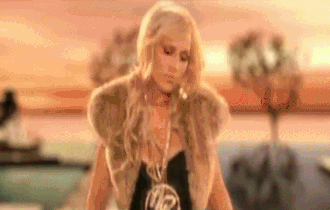 However, the so-so response to N.B., coupled with the success Natasha Bedingfield had enjoyed in America, came back to bite. She found herself caught between two subdivisions of the Sony record label – Phonogenic and Epic – over where to go next. In the end, America won out. The album was mostly rerecorded, with only six of the original songs remaining (I Wanna Have Your Babies didn't make the cut), and released there as Pocketful Of Sunshine. Four singles from it charted on the Billboard Hot 100; the title track, in particular, was again a massive hit, peaking at #5, while the album itself reached #3. The only glimpse we got of N.B.'s second wind was Love Like This, which featured Sean Kingston. After scraping the top 20, all further singles were blocked in the UK; promotion was curtailed, and a planned tour was cancelled. So, the album never had a chance to improve its fortunes and is generally regarded as succumbing to a sophomore slump. It was eventually certified Gold for sales of 100,000, less than a tenth of what Unwritten achieved. The frustrating thing is, yes, things hadn't entirely gone to plan with N.B. at launch, but it yielded two top ten hits, and Pocketful Of Sunshine would almost certainly have done the same. Indeed, it could very well have turned the entire campaign around. But that will forever remain one of the biggest what-ifs of '00s pop music.
It's fair to say that I Wanna Have Your Babies isn't held in particularly high esteem, being regularly cited as the reason Natasha Bedingfield's career went into a tailspin. It's faintly ironic that such a harmless song ostensibly caused so much damage. Maybe in hindsight, knowing how the campaign panned out, there were better – or at least safer – lead singles to choose from. However, there is also the possibility that this could have landed in the way it was intended, and perhaps that was a risk worth taking. Maybe.
---