Released: 6th November 2006
Writers: Jason Pebworth / George Astasio / Keisha Buchanan / Heidi Range / Amelle Berrabah
Peak position: #8
Chart run: 30-8-16-30-59-71
---
The announcement of a greatest hits compilation by almost any pop act comes with a slew of tabloid speculation that the end is nigh. That was true for Sugababes (and Girls Aloud, who released theirs a few weeks earlier), but they also had to deal with a rather large elephant in the room…
By late 2006, few would argue that Sugababes had amassed a solid enough collection of material to package together as a greatest hits (16 top 40 hits, including four #1 singles). So, this was not an outrageous proposition in itself, but it came at an awkward juncture. Mutya Buena had announced her departure from the group less than 12 months earlier and was swiftly replaced by Amelle Berrabah. Even though Sugababes enjoyed most of their success with Heidi Range in the line-up, Keisha Buchanan was now the only founding member of the trio remaining (Siobhán Donaghy left in 2001). A point that became perhaps more pertinent than it needed to be given now was the time chosen to release that greatest hits. This approach had a certain degree of logic; it was probably the easiest and most effective way to gently draw a line in the sand and mark a new era for the Sugababes with Amelle. Nonetheless, she'd barely had time to make an impression, given her contribution thus far amounted to four re-recorded tracks on the previous album Taller In More Ways. Yet now, here she was helping front a career retrospective that extended far earlier than her time in the group.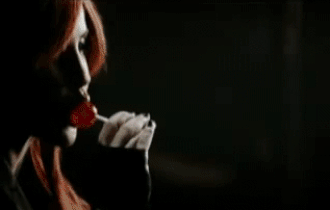 Easy – one of two new tracks included on Overloaded: The Singles Collection – was an opportunity for the latest iteration of Sugababes to flex their muscles and show what they were about. They did so by collaborating with members of the American rock group Orson, who were one of the surprise success stories of 2006 in the UK, although there's a rather large caveat to that. What defined success during this period – the absolute nadir for sales – was questionable. The group's debut single, No Tomorrow, had defied usual chart conventions and climbed to the top spot, although it did so by selling 17,694 copies, which remains the lowest weekly total for a #1 single on record. Of course, Orson's achievements can only be considered relative to the context of 2006; even so, the benchmark was extraordinarily low.
To its credit, Easy doesn't tiptoe around. It quickly became apparent that the dynamic had shifted, and – rightly or wrongly, for the lead single from a greatest hits project – it's hard to imagine this having been recorded before Amelle joined. Gone is the pent-up sexual frustration of Push The Button and in its place is sheer suggestive filth. The euphemisms are so thinly veiled that the whole thing comes off sounding raucously crude. Lyrics such as: "Got such a pretty kitty, boy I know you want to pet it, the weather's nice and wet just south of the border" or: "I've got a landing strip clear for you at the airport" leave such little to the imagination, it suddenly feels like we've gotten to know the Sugababes on a much more intimate level, whether we wanted to or not.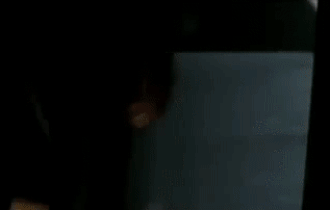 The song could easily have been defined by its innuendo but is kept in check by the sublime production. The verses are achingly cool; bouncing guitar riffs are flanked by a throbbing electro bassline and screechy distortion. The minimalism serves as a fitting counterbalance, reigning everything back in a bit. That is, until the chorus, which explodes with some classic, hooky Sugababes brilliance: "Any-THING that you want boy (you know I got it), any-TIME that you need it (you know I'm on it), and when-EVER you're gone boy (I just can't stand it), you just make me lose my mind". Keisha's: "OH…OH" transition to the middle-eight is loaded with presence, while the giddy scream accompanying the final chorus adds some spontaneous frisson. When Easy is comfortably firing on all cylinders, it absolutely goes off and is really very good indeed.
To commemorate this special occasion, what better place to send Sugababes to record a music video for the lead single to a career retrospective album than…a nightclub toilet in Essex. Despite the unglamorous-sounding prospect, there are some interesting visual looks established in Easy that once again not-so-gently affirm things are not as they once were. The use of black as the dominant colour scheme is used creatively in places, particularly the shots of bright red nail polish dripping over surfaces, which pop. The middle-eight is also used to show the group posing in front of a red curtain and sporting over-styled looks straight off of an uber-stylish catwalk. It's not that the group's aesthetic had suddenly changed overnight, but there is perhaps a sense of their individuality becoming a little more muted. That said, black latex isn't the most versatile outfit choice to work with.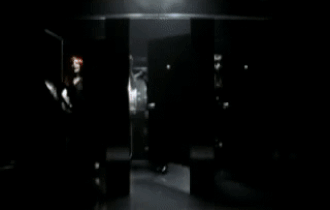 Sequences involving the Sugababes bursting through cubicle doors with giant spotlights in the background and delivering some quirky, robotic choreography are entertaining. Still, there's only so much obtuse camera angles and choppy editing can do; the group surely deserved better than having to writhe around trying to make toilet roll holders look sexy. It doesn't take an awful lot to remove them, as anyone who's been clubbing on a Saturday night will attest. A toilet cubicle with an unbroken seat and a working dispenser is a rarity; the chances of finding three adjoining is a statistical impossibility.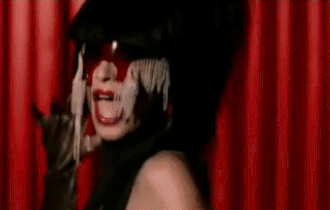 The commercial performance of Easy was a reasonably fair reflection of the fact that this all felt like a slightly tangled endeavour. The track debuted at #30 on digital sales (songs at the time could only chart a week before their physical release) before rising to a peak of #8. It was a hit for the Sugababes, albeit a reasonably modest one. To try and drive sales towards Overloaded: The Singles Collection – which subsequently reached #3 – physical editions of the single were deleted. So, while it never seemed that Easy was likely to be among the group's biggest hits, circumstances also dictated that it couldn't be, either, since downloads were still some way from becoming the leading format. Overall sales of around 65,000 copies put Easy among the group's lowest-selling singles. The album did fare considerably better, turning in a respectable total of over 650,00 copies…and yet, somehow, this just didn't seem like the glorious celebration of the Sugababes' legacy that they truly deserved.
A greatest hits had always been planned – with or without Mutya Buena – so, in a sense, this was very much Sugababes carrying on undeterred. But, in hindsight, things could perhaps have been handled a little more pragmatically. Comparisons with The Sound Of Girls Aloud: The Greatest Hits were inevitable, and of the two campaigns, Girls Aloud's felt far more visible. But the two groups were coming from entirely different places. Sugababes had generally translated critical praise into commercial success, with each of their previous three studio albums selling upwards of 800,000 copies. On the other hand, Girls Aloud were generally averaging around half that. Thus, their greatest hits marked something of a renaissance, with audiences finally realising what they'd been missing out on and responding en masse, giving the group their first #1 album (and a million-seller, at that). It might sound like a back-handed compliment, but Sugababes didn't need to release Overloaded: The Singles Collection at this stage because people already knew how good they were, and the sales backed it up. It's impossible to know whether there would have been a better time, but maybe after the next album – with the new line-up firmly established – it would have felt a more worthy pursuit.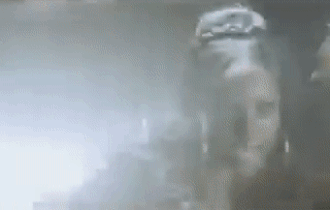 So, although Easy was an inarguably enjoyable diversion, it raised more questions than it answered and perhaps led the Sugababes to be perceived in a slightly more cynical way. All of which proved entirely avoidable as the next 12 months saw them rally to claim two further #1 singles, including their biggest hit to date.
---