Released: 12th March 2007
Writers: Steven Tyler / Joe Perry
Peak position: #1
Chart run: 1-2-14-24-43-69
---
High-profile pop collaborations rarely work better in practice than theory, while charity singles are invariably a mixed bag created with the safety net of knowing they'll sell regardless. But surely when Sugababes and Girls Aloud put the two together, their combined brilliance could overcome such hurdles? The simple answer is…well, when's the last time you heard anyone talk about Walk This Way?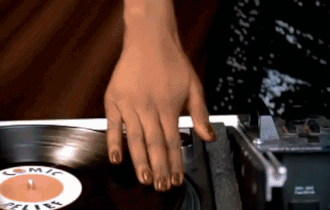 Charity cover versions usually come with the caveat that they won't be judged too harshly because the fundamental purpose is to raise money for a worthy cause. Even the most hardened critic doesn't want to be the person whose bad review might be seen to inhibit sales. Walk This Way tested that resolve, though. The issue here is not so much that the track is terrible; at least, not by the benchmark of charity singles. It's that both Sugababes and Girls Aloud deserved better. The timing could scarcely have been worse, either, with both acts coming off the back of greatest hits compilations that had reminded people of just how good they were capable of being. And why Walk This Way, in any case? It didn't tie cohesively into any aspect of the group's respective musical identities. Sure, the track was made famous when re-recorded as a musical 'duel' between Aerosmith and Run-DMC, but that concept could have been applied to almost any song with a bit of imagination.
So, things weren't off to a great start, then. But that doesn't mean Walk This Way is entirely without merit, although the extent largely depends on how far you're willing to treat the track as a trivial curio rather than a fully-fledged part of the Sugababes and Girls Aloud output. One thing's for sure; while the overall production – courtesy of Dallas Austin – opts for a cleaner, slicker approach, the distinctive guitar riff underpinning the song remains largely untouched. There are some limitations here; neither Sugababes nor Girls Aloud wield electric guitars (which again raises the question of whether Walk This Way was the best choice of cover for them). So, what we have is inevitably a superficial recreation of the core instrumental hook. However, the added chant of: "Like THIS, like THIS, like THIS, li-li-li-li-li-li-like THIS" complements the spiky energy and is incredibly catchy as an '00s update to the song.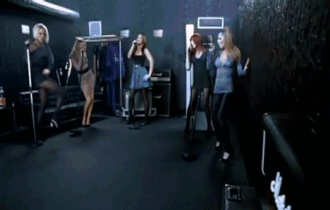 Considering this isn't a particularly long version of Walk This Way – clocking in at just over three minutes – it does a good job at splitting the vocals eight ways and giving everyone something meaningful to do, however briefly. Looking past the raucous chorus (a repeated back-and-forth of: "Walk this way…talk this way"), which isn't necessarily the best showcase of either group's talent, it's interesting to hear them grapple with parts of a song they wouldn't normally. The rapped middle-eight, and Amelle Berrabah's: "So I took a big ch-ar-nce at the high school d-ar-nce, with a boy, he was ready to play", proving to be a notable highlight. Plus, any venture that gives Keisha Buchanan and Nadine Coyle the platform to engage in an ad-libbed sing-off cannot be wholly disregarded as superfluous. In those moments, Walk This Way's most obvious shortcoming becomes clear in that it seems to underappreciate what these two groups can bring to a song – even an ill-fitting one – and doesn't indulge them nearly enough.
For all that the music video features Sugababes, Girls Aloud and a slew of cameos; the real – unsung – star here is Trudy Bellinger, the director. Not necessarily in terms of the concept, since it's in part a recreation of the Run-DMC and Aerosmith version, but in execution. Despite ostensibly portraying Sugababes and Girls Aloud as having a musical duel, neither group was there at the same time as the other. Of course, that wasn't necessarily a surprise, given they don't physically interact. But even Girls Aloud weren't even together for the filming, which took place over three days, with Nadine Coyle and Sarah Harding recording their part separately to Cheryl Cole, Kimberley Walsh and Nicola Roberts. Once you know, it becomes much more apparent to see. Otherwise, the video does an excellent job presenting Girls Aloud as a singular unit with no glaring giveaways that anything was amiss.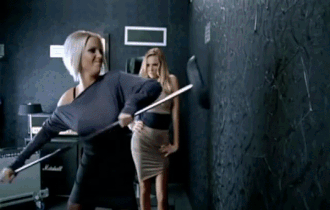 The absence of all eight members being on set simultaneously doesn't take anything away from Walk This Way, either, since the two groups spend the first part in separate, adjoining rooms. In the same as Aerosmith and Run-DMC had, Sugababes and Girls Aloud become increasingly agitated by the noise that the other is making while performing the song. They bang on the wall until Sarah Harding – mimicking Steven Tyler – smashes her mic stand through it. The sequence is storyboarded to show the groups reacting to one another, and it's evident that real thought was put into how this would look given the circumstances because it's hard to imagine what more would have been gleaned from them all being there at the same time.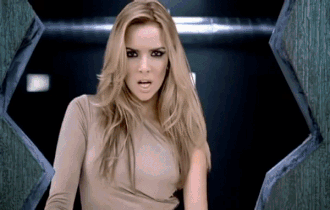 Similarly, the second part of the video, which features Sugababes and Girls Aloud performing on opposing catwalks (because walking), works in keeping them separate and doing their own thing from a performance and choreography perspective since that's very much how they co-existed within the chart. Of course, because it's Comic Relief, a series of celebrities are wheeled out to strut 'comedically' along the catwalk as the song ends, which is as entirely unnecessary and unfunny as it sounds.
Walk This Way debuted atop the chart with sales of 51,500 copies, earning Sugababes their fifth #1 single and Girls Aloud their third. However, the track had an extremely short shelf-life, spending just six weeks in the Top 75. Overall sales of 108,995 saw it end as the 72nd biggest selling single of 2007. There's no argument that the bigger hits each went on to score later that year (About You Now and Call The Shots) was entirely deserved, but that further proved how ill-judged this single had been in somehow managing to make it so much less than the sum of its parts.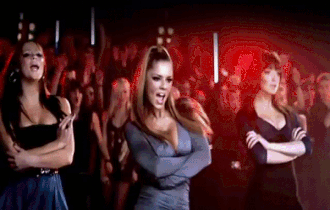 To add insult to injury, a collaboration between Sugababes and Girls Aloud should never have been treated as a contractually obligated warm-up for Peter Kay, but that's precisely what happened. In 2005, he'd spearheaded the re-release of Tony Christie's (Is This The Way To) Amarillo after creating a cameo-laden music video broadcast during the telethon. The track subsequently spent seven weeks at #1 and sold 1.28 million copies, making it the most successful Comic Relief single to date. All of which overshadowed McFly, somewhat, who were the officially billed act supporting the charity. And while their single All About You/You've Got A Friend also reached #1, its sales of 338,600 were comparatively modest. Of course, none of this was bad news whatsoever in terms of money raised. However, with Peter Kay once again releasing a single to support Comic Relief in 2007 – officially, this time – with The Proclaimers, that's where the anticipation lay. And sure enough, (I'm Gonna Be) 500 Miles promptly deposed Walk This Way from the top spot, selling four times as many copies in total. It was a slightly odd way of doing things and, in a sense, justifies Sugababes and Girls Aloud not wasting a better track on this endeavour since they still would've ended up playing second fiddle to Peter Kay. At least this way, both could cut their losses and move on with little consequence.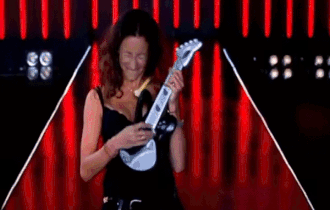 However, there is still an unshakeable sense that two of the UK's most prominent groups coming together should have been a real moment rather than something so readily disposable. And there was really no reason it couldn't have been given the strength and consistency of their respective back-catalogues. Yet, somehow, Walk This Way – even in its best moments – managed to snatch defeat from the jaws of victory and transpired to be a rare miss among an otherwise largely solid collection of hits for Sugababes and Girls Aloud.
---