Released: 14th February 2000
Writers: Shania Twain / Robert John "Mutt" Lange
Peak position: #5
Chart run: 5-14-25-32-41-44-48-67-74-X-X-67-60
Billboard Hot 100 chart run: 66-59-54-48-43-40-49-53-54-58-64-64-68-78-86-99
---
The international release of Don't Be Stupid (You Know I Love You) was three years in the making, as Shania Twain brought the record-breaking Come On Over campaign to a hi-NRG conclusion.
By the time Don't Be Stupid (You Know I Love You) was released in the UK, Shania Twain had firmly established herself as a cultural phenomenon. Come On Over had just spent a staggering 38th consecutive week in the top five, eleven of them at #1. The statistics (still) speak for themselves: the album is among the biggest selling of all time, with global sales approximated at 40 million. Although its success was driven by some terrific songs – including this one – there was also a remarkably well-conceived marketing strategy. Come On Over was released in America in 1997, where Shania Twain was already a major country star, having sold over 10 million copies of her second album, The Woman In Me. Needless to say, the follow-up was an immediate hit, debuting at #2 on the Billboard chart and selling consistently well thanks to a steady stream of singles – 12, in total – sent to country radio.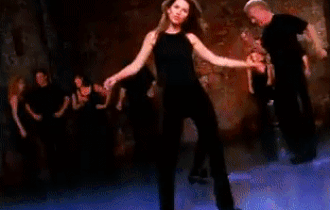 An international release beckoned, but to do that, Come On Over was revamped to give it a poppier edge, although it was still identifiably a country album. However, without such a defined market or any momentum from a previous album in the UK (The Woman In Me did chart here, but only after being reissued in 2000), Come On Over got off to a relatively slow start, debuting at #15 in early 1998. It was over a year until the fourth single – That Don't Impress Me Much – where things really took off. Once they did, the album cut through into the public consciousness. Shaina Twain's songwriting had all the recognisable conventions associated with country music, but in most territories outside America, nothing else like it existed in the mainstream at the time.
It's a testament to Shania Twain's popularity that Don't Be Stupid (You Know I Love You) was a viable sixth single despite almost every aspect being available beforehand. The track was released much earlier in the Come On Over campaign in America; thus, the music video premiered back in 1997. The album had comfortably passed the two million mark by this point. And even the Dance Mix of the track – used for the international release – was edited from a version included on the Man! I Feel Like A Woman! single, which sold over 300,000 copies a few months earlier. None of that seemed to matter, though; there was little doubt that this would be another hit for Shania Twain.
Even with its pop sensibilities, the original album version leant more generously into the country sound with a distinctive fiddle melody. It was a fun, frivolous song about mistrust to start with ("You're so complicated, you hang over my shoulder when I read my mail, I don't appreciate it, when I talk to other guys, you think they're on my tail"), and then the remix pushes things to the extreme. Don't Be Stupid (You Know I Love You) is utterly bonkers – in the best way possible – veering so far into pastiche that it ends up within the same hi-NRG hillbilly jamboree territory as Cotton Eye Joe. Yes, really. The song now features a thumping, juddering Eurobeat; the fiddles are frantically chopped and looped while a sprightly banjo is also thrown in for good measure.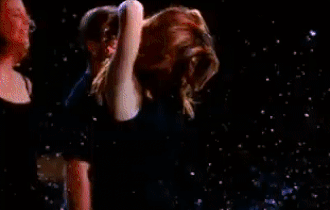 Every part of Don't Be Stupid (You Know I Love You) is elevated to become gleefully absurd, like the post-chorus: "I'm mad about you, I can't live without you, I'm crazy about you" being re-fashioned to create a purred intro, flanked by distorted vocals and exclamations of: "Cool! Ye-e-e-eah!". If the remix had knowingly been made to serve as a single, you sense it might have been a little more modest. But a massive part of the appeal is that it does seem as though there were no limits, particularly as the track descends into a key-change hoedown featuring gasps of: "Uh, ah! Uh, ah!" and a cry of: "Yaaaaaa-HOOO!". Although this is not the version of Don't Be Stupid (You Know I Love You) Shania Twain recorded initially, the remix doesn't have to engineer anything that wasn't already there on her part. Her personality radiates through the track as she remains steadfast in the face of paranoia, culminating in the iconic – now heavily reverbed – pre-chorus: "Don't freak out until you know the facts, relax…MAX".
Given the not-insubstantial changes made to Don't Be Stupid (You Know I Love You), it wouldn't be unreasonable to presume the existing music video – now several years old – no longer served a purpose here. However, it was re-edited to swap the audio tracks, and defying every rational explanation, works very well. Not least because the concept of Shania Twain-meets-Riverdance is as perfect a combination of two '90s zeitgeists as there could be. She isn't simply standing in the foreground while a troupe of Irish dancers perform behind her, either. Shania Twain gets right in there, kicking and splashing alongside them. What radiates from the screen – besides the impressive choreography – is how incredibly likeable and unpretentious she is. This might have been filmed before Come On Over became a globe-conquering success, but it's not as if Shania Twain hadn't already attained significant status. And even if the video had been created closer to the time it was released internationally; there isn't any reason to suspect it would be approached differently.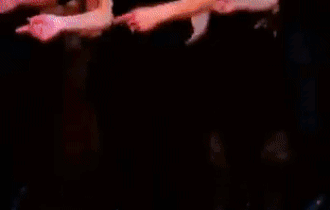 Don't Be Stupid (You Know I Love You) peaked at #5 in the UK, becoming Shania Twain's third top-five hit in a row, which was a commendable achievement in any circumstance, but extraordinary for the sixth release from a two million-selling album, remix or not. The track enjoyed a briefer chart run than the immediately preceding singles but shifted 145,000 copies and remains Shania Twain's seventh biggest seller overall. Although this track marked the end of the Come On Over campaign, the album maintained a chart presence throughout 2000. It wasn't clear who could still be buying it, but they were, and there seemed no end in sight. Even as late as 2002, Come On Over made a re-appearance in the top 20, eventually amassing 51 weeks in the top ten, 138 weeks in the top 75 and total (pre-streaming) sales of 3.4 million.
The response to Don't Be Stupid (You Know I Love You) was comparatively muted in America, where it reached #40 on the Billboard Hot 100. However, the context was entirely different. The track was released alongside Come On Over as the second single from the album, and while it wasn't deemed a bad song, many critics were left puzzled. The expectation of Shania Twain was far greater following the success of The Woman In Me, so this was perceived as an oddly disposable choice to accompany such a significant moment in her career. Perhaps there is some truth to that, but given how things panned out, it's probably splitting hairs to suggest things could or should have been done differently. The slow-burn strategy of holding killer tracks like That Don't Impress Me Much and Man! I Feel Like A Woman! until later in the campaign significantly contributed to Come On Over's prolonged success, amounting to the album spending 54 weeks in the top ten and 112 weeks in the top 20. Official sales stand at just under 16 million copies, although that doesn't include numbers from corporate CD clubs (remember those?), which pushed the total closer to 20 million. If there's one surprising statistic, it's that Come On Over never did end up topping the chart.
Regardless of which side of the album campaign Don't Be Stupid (You Know I Love You) was released – or in which guise – the song is a perfect summation of Shania Twain and her approach to creating music. Few would have predicted the extent of Come On Over's commercial impact, but it's not difficult to see why it connected so well in hindsight.
---