Released: 27th October 2003
Writers: Avril Mackintosh / Julie Thompson / Wayne Wilkins
Peak position: #35
Chart run: 35-64
---
It's rarely a good sign when an artist is in make-or-break territory with their third single. But that's where Kym Marsh purportedly found herself as she geared up to release Sentimental, even though many critics had already decided there would only ever be one outcome.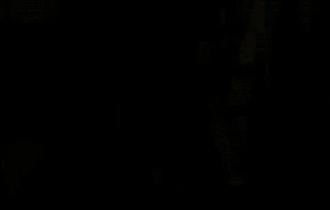 In much the same way as Hear'Say found themselves in a position where they couldn't do right for doing wrong – too successful and they didn't deserve it; not successful enough and they were 'flopping' – once the group split, attention quickly turned to Kym Marsh. Having signed a deal with Island Records, there was inevitably some interest in what her solo material would sound like. And after debuting at #2 with Cry, it initially seemed as if she'd had firmly drawn a line under Hear'Say and earned herself a fresh start. However, the tone of the press coverage quickly changed and became increasingly tumultuous. The media, it seemed, were intent on portraying Kym Marsh as difficult (it was not unusual to read articles that routinely attached adjectives such as 'scheming' to her name) and began orchestrating the narrative of her commercial downfall.
The ironic thing is that even though Sentimental was very much perceived as a last roll of the dice for Kym Marsh, she hadn't actually missed the top ten until this point. Her second single, Come On Over, reached #10, while her debut album, Standing Tall, reached #9 shortly thereafter. Admittedly, having only spent three weeks in the top 75, it was a modest success at best, and there was work to be done in consolidating that. Nonetheless, from the way the press was treating Sentimental, it's as if the song had already tanked. And unfortunately, that stigma largely dictated the way the single was handled. It didn't help that the industry was starting to experience a pinch from the rise in illegal downloads, and without any formal means of combatting them, began cutting costs in other areas. This was a critical release for Kym Marsh – in terms of the album's fortunes, if nothing else – yet, it didn't necessarily feel like one in the way the track was promoted.
Thus, the biggest problem facing Sentimental is that it was out of its depth when the stakes were so high. Indeed, anything on Standing Tall would have been in the same predicament because it just wasn't that sort of album. Instead, it's a pleasant collection of toe-tapping MOR pop-rock, with several songs that would fit comfortably on local radio playlists (The Girl I Used To Be, Standing Tall, Here Comes Heaven). So, while Sentimental functions perfectly well as a third single, nothing about it necessarily jumps out as a track that was going to redefine Kym Marsh's career.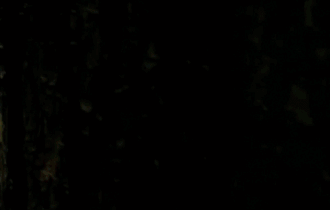 All of which is a real shame because this is a genuinely lovely song that has shades of Natalie Imbruglia's Wrong Impression or Michelle Branch's Everywhere about it. The production is utterly gorgeous, with warm acoustic guitars, squeaky frets and a shuffling beat that throws in the occasional record scratch. There's some angst and vulnerability within the lyrics ("This isn't really me, I try to hide my colours, they've been turned to black and white, by so many others") that could be read as an attempt by Sentimental to correct and subdue some of the escalating rhetoric surrounding Kym Marsh. But on the whole,the track is wholly separated from the broader context looming over its existence. In fact, it threatens to be a disarmingly unassuming affair for the duration of the first verse.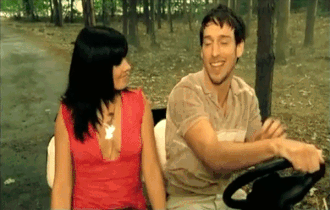 As Sentimental hits its stride ascends through the pre-chorus: "There's nothing wrong but somethi-i-i-ing's, happening I'm falli-i-i-ing", it blossoms into arguably the strongest hook of the entire song. Although the middle-eight runs it close, with distorted, low fidelity vocals: "I see your smile and it's alright, I won't run away not this time, you're too good to lose, so I guess that it's true, I must be sentimental too…for you", and juddering electric guitar riffs. 'Nice' isn't always seen as much of a compliment as far as pop music is concerned, but that's precisely the term for Sentimental and what it does exceptionally well. This is a really pretty song (that delicate, twinkling piano melody accompanying the chorus is delightful), which wouldn't have been an issue if the single were to have been judged solely on its own merits. But, unfortunately, that was never going to be the case.
Visually, Sentimental doubles down on being as amiable and inoffensive as possible, although perhaps ended up coming off looking more like an extended promotional piece for Center Parcs than a music video. We see Kym Marsh emerge from a tent and stroll past a group of people enjoying recreational activities, through a forest (where she hitches a very short ride on a buggy) and around a swimming pool before ending up…right back at the tent where she started. It's ostensibly filmed as a single-shot sequence, with some clever close-ups of hedges and trees to disguise the transitional cuts. From that perspective, the video looks great with a blissfully hazy, late-summer aesthetic. After watching it, you'll definitely be tempted to book a long weekend break, but whether it would drive sales of Sentimental is far more doubtful.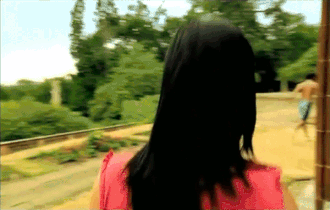 Thus, while it was disappointing to see the single peak at #35, it wasn't entirely surprising. As far as the media narrative was concerned, the release of Sentimental was little more than an exercise in going through the motions to confirm a predetermined outcome. And sure enough, right on cue came the stream of gleeful 'we told you so' articles as the track failed to improve the fortunes of Standing Tall. But why would it, by this point? Few people would be inspired to go and buy the album (in large enough quantities) when much of the surrounding press had already decided it was now simply a matter of when, not if, Kym Marsh would be dropped. And that is what happened. Realistically, the album wasn't beyond salvaging; there was a market for breezy, adult contemporary pop-rock (it wasn't going to change the world; neither did it need to), and every chance that a re-release with one good single could have seen Standing Tall turn in a respectable total.
However, none of this was about the music, if it ever really had been. Kym Marsh might have quit Hear'Say, but their stigmatisation as the 'villains' of Popstars (sigh) followed her, and in many respects, this was the final dismantling of the group's legacy. In the face of such an insurmountable hurdle and as unfair as it seemed, Island Records might understandably have decided that cutting their losses was the only viable option. Even so, she wasn't about to let the tabloids dictate her fate. As the dust settled, Kym Marsh picked up some presenting and acting work which ultimately led to a role in Coronation Street as Michelle Connor, which she played for 13 years and earned several awards for her portrayal. There was a brief dalliance with the music industry again when she sought to represent the United Kingdom at Eurovision with Whisper To Me in 2006. Alas, her performance finished the pre-selection in fourth place, with Daz Sampson being the eventual winner.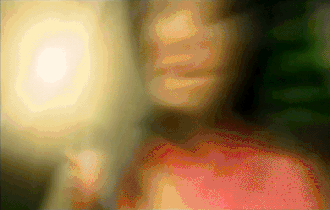 The determination with which Kym Marsh fought back to silence the critics and put herself in a position where no one could question whether she deserved her success was a million miles from the persona her music projected. It's not that there's anything wrong with Sentimental, but if it had even a fraction of Kym Marsh's tenacity, perhaps the outcome of this make-or-break single wouldn't have been such a foregone conclusion.
---