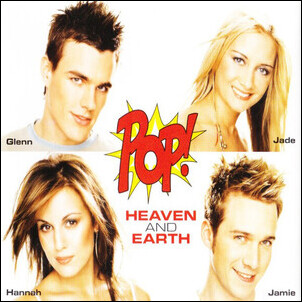 Released: 31st May 2004
Writers: Mark Topham / Karl Twigg
Peak position: #14
Chart run: 14-61
---
By 2004, even the most ardent pop fan had reluctantly accepted the glory days were over. R&B and rock dominated the chart while the remaining '90s acts had largely distanced themselves from their bubblegum origins, with only one or two exceptions. However, one man was having none of it whatsoever.
The formation of Pop! was either the ultimate act of benevolence on Pete Waterman's part, or one of utter madness. Maybe both. What was apparent is that he had a clear image in his mind of what pop stars should look and sound like, having famously stormed off the Pop Idol set in response to Michelle McManus's victory the previous year. Thus, Pop! felt very much intended to prove a point and push back against the overall direction of the charts, with two men (Glenn Ball, Jamie Tinkler), two women (Hannah Lewis, Jade McGuire), all conventionally attractive – which isn't intended as a backhanded compliment – with the ability to sing (some more than others) and dance. But the absence of a group like this in the mid-'00s didn't necessarily mean there was a gap in the market. Thus, however reassuring it was that Pete Waterman – rightly or wrongly – still had faith in the formula, you couldn't help but feel the odds were stacked against Pop!
Comparisons with Steps were inevitable, if not actively encouraged. It was the same management (Tim Byrne), same songwriters (Mark Topham and Karl Twigg), same record label and the single artwork for Heaven and Earth even featured images of the dance routine broken down. All the elements were constructed to create a familiar refuge. It's impossible to know whether this is the type of song Steps would have recorded in 2004, given they had started to assume more creative input to their material. But there's little doubt that it represents precisely where Pete Waterman would have wanted them to be. Thus, much of the musical groundwork had already been laid for Pop!, allowing them to hit the ground running and raise the stakes further still.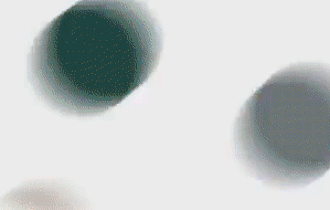 The track opens with a trademark slow build: "It hurts when you look at me that way, it scares me to hear the things you say, 'cos God only knows what I would do, if I had to live life without you…", but there's little attempt to disguise where things are going. The backing track is already bubbling away in the background as the gentle keyboard melody accompanies Jade McGuire's vocals. Sure enough, Heaven and Earth duly erupts with a cacophony of hi-NRG synths that recall '90s trance more than they do bubblegum pop. It's right at home among the female-led commercial dance tracks breaking into the chart around this time. Indeed, without any visual cues, that's precisely what the song could pass for. The pre-chorus: "So I'm here to say, how I feel right now" offers the faintest suggestion of a harmony, but otherwise, there's little evidence that the rest of Pop! were anywhere near the recording studio.
So heightened and committed is the production that it really is like being back at the turn of the century for four minutes. Heaven and Earth absolutely goes off during the middle-eight: "Just like the air I breathe, I need you here with me, don't make me feel this way, you are the song I sing, your love is everything, promise you'll always stay", with a frenetic breakdown that is steeped in urgent melodrama. The build back into the final chorus (well, the second half of it) is euphorically transcendent and hits every beat so satisfyingly: "… I'd be no one without your love, and the world wouldn't mean that much, can't you see, you're everything to me, you're everything to me". Ultimately, attempting to stage a triumphant comeback for pop music in the mid-'00s was a futile endeavour. But that's no reflection on Heaven and Earth because, in more favourable circumstances, this was every bit good enough to have been up there among the best.
There's a lot of debut single energy in the accompanying music video, not so much from Pop! but the aesthetic, which appears to have drawn inspiration from a Twister mat. Pretty much every possible concept involving a grid of dots is featured here. The group sit inside the dots, they dance on the dots, they lie in compass formation against a giant dot, they float around on the dots (thanks to some very mid-'00s special effects), and they hold a ball – or a 3D dot – for a flashy zoom sequence. Credit where it's due, who'd have ever thought that such an innocuous pattern could be interpreted in so many different ways. None of the ideas here is inherently bad, and the angles where the choreography is shot from below, as though the group is standing on the camera, are dynamic and effective. The thing that sticks is the colour scheme, specifically the use of white as a background. In some cases, it can be effective. Still, here it occasionally leaves the video looking sparse and unfinished, which feels jarring when the song itself represents an explosion of vivid, technicolour pop music that had been all but absent for far too long.
Given that Heaven and Earth rejected almost every current (at the time) chart trend, it doesn't seem fair to take Pop! 's #14 peak purely at face value because they were fighting a much harder battle. Looking at it in the context of the acts debuting alongside them that week – Emma Bunton at #15, D-Side at #21 and Stacie Orrico at #34 (albeit all with fourth singles from their respective albums) – Pop! were, at the very least, keeping themselves in with a fighting chance. That is until it transpired Heaven and Earth had fallen foul of the rules around two-track CDs, which were not allowed to run for more than 10 minutes. The Official Charts Company hadn't spotted that CD1 exceeded this by 26 seconds (yes, that's how pedantic things had gotten) until it was pointed out to them after the fact. Thus, they allowed the sales to stand for the first week but disqualified them thereafter. Hence, Heaven and Earth plummeted – rather unceremoniously – to #61 in its second week.
In essence, this single is a defiant celebration of almost everything that pop music no longer cared to associate itself with. That may well have been Heaven and Earth's downfall in the end, but it's also the song's crowning triumph.
---