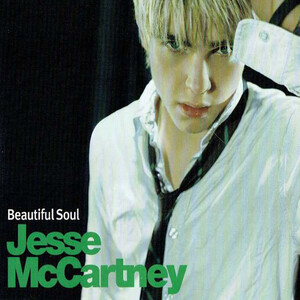 Released: 30th January 2006
Writers: Adam Watts / Andy Dodd
Peak position: #16
Chart run: 17-16-19-33-46-57-67
Billboard Hot 100 chart run: 72-58-49-40-34-34-24-23-20-16-17-16-18-21-24-28-34-36-40-45
---
It took almost 15 months for Beautiful Soul to arrive in the UK after being released in America, but as a faultless slice of summery mid-'00s pop-rock, it was well worth the wait.
Although Beautiful Soul was Jesse McCartney's debut single, this wasn't his first foray into the charts. In 1999, he joined the boyband Dream Street whose self-titled album peaked at #37 in America (their Jörgen Elofsson-penned single It Happens Every Time is also a bit of a bop, as it happens). The group disbanded in the early '00s following a lawsuit filed by their parents to release them from contract due to concerns over their safety and wellbeing as minors. Jesse McCartney, however, had already left to pursue other opportunities and signed with Hollywood Records in readiness to launch a solo career.
This was a period where things were starting to come together for Disney and their Hollywood Records label. Having enjoyed considerable success with Hilary Duff off the back of Lizzie McGuire, there was now a concerted effort to expand their roster of artists and use the various media platforms within their portfolio to create synergistic promotional opportunities. Jesse McCartney already had some TV credits to his name, having appeared in the ABC soap All My Children and The WB's Summerland; however, the focus under Hollywood Records was very much on the music. Nonetheless, he was still part of the Disney Channel's rise to prominence during the mid-'00s, with appearances on Hannah Montana and The Suite Life Of Zack & Cody alongside regular rotation of his videos.
As a debut single, Beautiful Soul is very much the summation of that era; perfectly so, in fact. Hollywood Records had already mastered the art of riding the pop-rock bandwagon with Hilary Duff. But Jesse McCartney's material felt much more authentic and organic, despite his bubblegum pop origins. The sentiment behind the track is firmly rooted in the '90s: "I know that you are something special, to you I'd be always faithful, I want to be what you always needed, then I hope you'll see the heart in me", but the sun-drenched, jaunty guitar riffs and breezy radio-friendly hooks ensured it sounded current, with enough bite to avoid coming across as overly mawkish. Beautiful Soul kicks along at a toe-tapping pace, but that stop-start melody gives the song a distinctive identity that stands out in an increasingly crowded marketplace.
Crucially, Jesse McCartney is also full of boy-next-door charm, delivering an immensely sincere and likeable performance. Beautiful Soul is a terrific showcase of his vocals, with belted notes showing an evolution of his role within Dream Street ("I want you and your beautiful SOU-U-U-WOAH-WOAH-OUL") alongside dynamic transitions from lower-register to falsetto that had developed as Jesse McCartney's voice matured. The way he sings demonstrates an inherent understanding of what works in terms of pop music, and he does so without it sounding forced or put-on. Beautiful Soul culminates with a final chorus that brings all those elements together: "I don't want another pretty face, I don't want just anyone to hold, I don't want my love to go to waste, I want you and your beautiful soul…oh-oh-oh…beauti-FU-U-U-UL SOUL…yeah-eah-eah". It's one of those special moments which simultaneously captures the essence of the artist, the song and the context. Even now, it delivers a little head-rush that will take you right back to the mid-'00s. As is so often the case, these didn't necessarily feel like halcyon days at the time, but in hindsight, they most certainly were.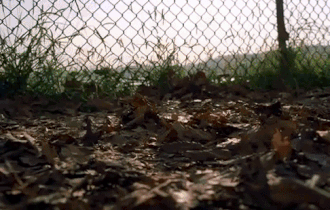 The music video for Beautiful Soul captures that same energy, featuring Jesse McCartney taking a road trip with some friends. There are probably (just) enough similarly shot sequences to say that it was, at least partly, a homage to Y Tu Mama Tambien – albeit without the explicit sex scenes, drug use and nudity – whether it was intended to be or not. Given the intended audience, it would have been an unusual choice. Still, certainly, the scene where Jesse McCartney wades through a swimming pool filled with brown leaves seems far too specific to have been serendipitous. Comparisons aside, the video does an excellent job pitching Beautiful Soul slightly older than the Disney Channel/Radio Disney audience and selling the aspiration of freedom, friendship and togetherness without making it seem too far out of reach. The group eventually end their journey at the beach (because where else would teenagers want to be?), which is idyllically bathed in the hazy orange and purple of sunset. The concept is simple – although highly edited to create a convincing road trip – and not remotely original, but it works incredibly well for the song and in establishing where Jesse McCartney sat as a pop star.
It wasn't unusual for Hollywood Records to focus their attention on America, given the size of the market and Disney's extensive multimedia presence. Thus, Beautiful Soul was released there in September 2004 and went on to peak at #16 on the Billboard Hot 100 after gaining traction at mainstream and adult contemporary radio. It was a massive crossover hit considering Jesse McCartney's core market and how R&B was so dominant on the US chart. It was quickly followed by his debut album (also called Beautiful Soul), which reached #15 and went on to be something of a sleeper hit throughout 2005, with subsequent singles promoted heavily through Radio Disney as well as being attached to the soundtracks of Kim Possible and The Princess Diaries 2.
We had a bit of a wait for Beautiful Soul in the UK. It wasn't released until February 2006, when it entered the chart at #17 and showed a similar degree of crossover appeal, defying convention to reach a new peak of #16 the following week. The album, however, was not quite so successful, although in fairness, it never really had a chance to be. Despite debuting at #53, there would have been scope to release a second single from Beautiful Soul, but the entire campaign seemed a bit of an after-thought. Jesse McCartney was already completing work on the follow-up by this point, and that's where the focus shifted almost immediately. Indeed, the perpetual cycle of new material being released months behind America continued, which didn't do him any favours whatsoever.
This ended up being Jesse McCartney's only top 40 single in the UK, but it was far from his biggest hit. In 2007, he and Ryan Tedder presented Hollywood Records a song called Bleeding Love that they'd written for his third album, Departure. The label hated it, and instead the track ended up in Simon Cowell's hands. Fortunately, he knew precisely who was going to perform it…
---